Meghan Cox joins United Soccer Alliance Girls DA technical staff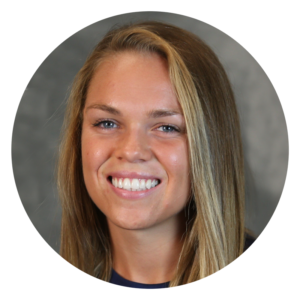 (Via United Soccer Alliance) – Meghan Cox, former University of Virginia star and current member of the Houston Dash in the National Women's Soccer League, has joined the staff of the United Soccer Alliance's Girls Development Academy as Ambassador and Technical Advisor.
After starting her playing career at the age of 3 1/2 for Gunston Soccer Club in Gunston, VA, Meghan played for the NVSC JR. Majestics from U11 until U14 coached by Marie Schweitzer. After that, she finished her youth career with the nationally ranked VSA Heat U15-U18 coached by Steve Smith, Keith Cox, and Kevin Hilton. With the VSA Heat, her team captured the United States Youth Soccer (USYS) National Championship in 2012 (U17) and 2014 (U19), as well as finishing as runner-up in 2013 (U18). During that run, Meghan brought home 3 Golden Balls as the USYS Tournament MVP.
After finishing her youth career, Meghan attended James Madison University to kick off her collegiate career in 2013. She started all 21 games of her Freshman campaign with 3 goals and 1 assist. After the Spring of 2014, Meghan transferred to The University of Virginia (UVA). In her first season at UVA in 2014 she appeared in 25 games, starting 11. In the 2015 season she appeared in 21 games, starting 18. In her Senior year in 2016, Meghan started all 21 games. During her time at UVA, she was part of a defense that set the school record for consecutive minutes with a shut out (976). Meghan scored a hat trick against UNC Wilmington in 2015 and finished with 11 career goals (4 game winning goals), 10 assists, and 32 career points as a Defender.
+READ: U.S. U-18 Women's National Team set for final camp of 2017
During Meghan's time at UVA, she played with former Clay County Soccer Club (CCSC) star Kai Torres who encouraged her to play for the Women's Professional Soccer League's (WPSL) Florida Sol team based at CCSC for her last summer of amateur soccer. During the 2016 season playing for the Sol's top team led by United Soccer Alliance's GDA Director and Girls Director of Coaching, Luis Torres, Meghan participated in the Sol Sisters program. As part of this initiative, College players mentor and train the Club's 7-12 year olds. Meghan said she "immediately fell in love with the kids, training environment, and class coaching staff at the Club. They truly care about player development both on the field and off at CCSC. It's like one big family".
From there, Meghan began her professional career in 2017 in the NWSL, the top Professional Soccer league in the Country. In her rookie season with the Portland Thorns, she appeared in 10 games, making two starts and logging 263 minutes. She then joined the Houston Dash and will remain with the team for the 2018 season.
During the current NWSL offseason, Meghan chose to join the staff at the United Soccer Alliance at CCSC as an Ambassador and Technical Director for the GDA. Asked what drew her to this new role in coaching, Meghan said her "love for the game and kids has really drawn me to coaching. They were such a joy to work with during the Sol Sisters program that it really made me think about coaching once I was done playing. It's a very rewarding career. I hope that once I retire and take a bigger role coaching I can help inspire the future generations of soccer players in the United States".
+READ: USSDA Girls East Conference Recap – November 18-19, 2017
The GDA, under Coach Torres' direction, is in its inaugural season. The US Soccer Federation GDA will serve as the primary pathway for identification of players for college and the US National Teams. Asked about her thought's on the new GDA, Meghan said "I wish I had GDA when I was growing up. Four practices per week with structured trainings, recovery, film analysis, and individual game reports from the players they are given resources to boost their development even more. With youth national team scouts at every game, it creates more exposure for players which gives them a better chance at getting noticed. The DA model is geared towards the very serious player that has a structure fit for great competition".