US Youth Soccer ODP Girls Thanksgiving Interregional Day 5 Recap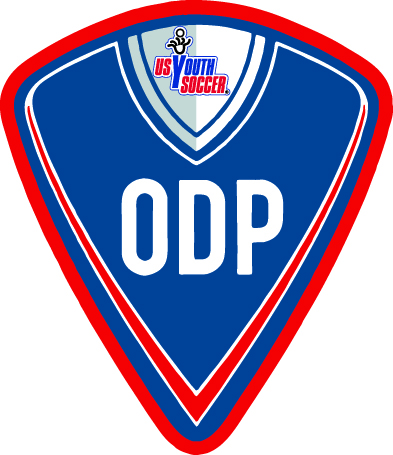 Day 5 of 6
Schedules, Scores & Standings
Age groups: 2000/2001 | 2002 | 2003 | 2004
BOCA RATON, Fla. (Via US Youth Soccer) — The annual US Youth Soccer ODP Girls Thanksgiving Interregional continued Thursday in Boca Raton, Florida as teams in the 2003 and 2004 age groups completed the fifth day of play.
The six-day event, which is taking place Nov. 19-24 at Spanish River Athletic Park and Florida Atlantic University, features teams in the 2000-2004 age groups comprised of the top female players in the country.
+READ: US Youth Soccer ODP Girls Thanksgiving Interregional Day 3 Recap
The nearly 300 participating players were selected from US Youth Soccer State Association and Regional level evaluations. Throughout the week, players will attend training sessions and compete in matches against other Regions, in front of U.S. Soccer national staff and collegiate coaches to maximize their exposure for selection to the next level of play.
Highlights from Day 5:
2003s | South 1, West 4
The 2003 West girls finished with a perfect 3-0 record after defeating South, 4-1, in its final game. West's Olivia Garcia had a chance to give West the lead early, but saw her looping shot bang off the crossbar. South took the lead in the 7th minute when Isabel Kimberly dispossesed a West defender deep in their own end and slotted her chance into the corner for a 1-0 lead. West battled back and leveled before halftime on a Jourdyn Curran goal. West put its foot down in the second half and scored three more goals. Olivia Garcia scored twice and Caly Ah Soon scored just before the final whistle giving West the 4-0 advantage. West finished on top of the group with a perfect nine points.

2003s | Midwest 1, East 4
Leah Iglesis scored the East's opening goal en route to a 4-1 victory over Midwest. Iglesis received a pass, turned towards goal and slid a hard low shot that slipped through the fingers of the Midwest keeper. Paige Temple added another for East in the 29th minute to give them a 2-0 lead going into halftime. Both teams' defenses held strong until a flurry of goal with 10 minutes to go. Temple added her second goal, and then Jailene DeJesus gave East a 4-0 lead. Midwest's Sarah Weber scored just four minutes later to add a late consolation goal for her side.
+READ: US Youth Soccer ODP Girls Thanksgiving Interregional Day 4 Recap
2004s | Midwest 2, East 2
The 2004 East and Midwest teams played to a 2-2 draw thanks to a late second half goal by Isabella DaPra. East got on the board in the 31st minute thanks to a goal by Maya McDermott but Midwest's Kennedy Josephs answered just four minutes later. Midwest gained the advantage early in the second half thanks to Lauren Ales but DaPra found the back of the net in the 65th minute to level the score again. Midwest had a couple of good chances at the end to take the lead but East's Emily La Rochelle tipped one chance over the bar and then made a diving save to her left to stop a curling effort late.
2004s | South 0, West 0
South and West played to a 0-0 draw as neither team could find the back of the net through the final whistle. The tie gave South it's seventh point at the event and it finishes as point leaders of the age group. With action going back and forth, both sides had chances to take the lead. South had a great chance late but saw a floating shot tipped over the bar by West's keeper Taygen Sill.