Matt Briggs joins University of Nebraska Omaha coaching staff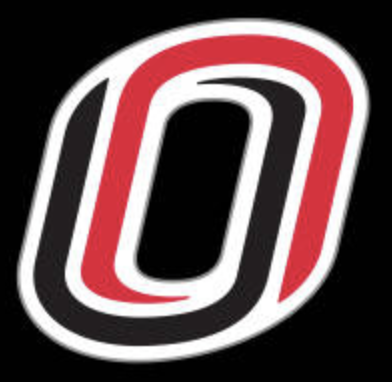 OMAHA, Neb. (Via University of Nebraska Omaha) – University of Nebraska Omaha men's soccer head coach Bob Warming has announced the addition of Matt Briggs as an assistant coach.
Briggs is a soccer veteran with over 20 years of experience, having coached players of all ages in Kenya, the United Kingdom and the United States at the grassroots, college and professional levels. He most recently served as the director of coaching for the Nebraska State Soccer Association and was a talent identifier for U.S. Soccer.
"We are excited to be able to add someone with Matt's character, passion and work ethic to our staff," said Warming. "He knows our city and understands what we need to do to develop soccer in this community."
Before serving with the NSSA, Briggs worked for FC Kansas City as the academy manager and director of coaching as well as an assistant coach and sports scientist for the FCKC Women's Professional Team.
+READ: Mike Babst hired as Davidson College men's soccer head coach
"Matt set the bar high in the interview process," added Warming. "He knows Omaha, he loves Omaha, and this is not just a job for him. He has strong ties and a great coaching history in the area. He has worked hard to get to this point in his career and will be a great role model for our players with his unrivaled work ethic and positive attitude."
The Lincoln, England, native served as the head coach at Bellevue University for nine seasons before his stint in Kansas City. Briggs amassed a 101-56-15 (.631) overall record and guided the Bruins to six conference or independent tournament championships, five conference regular-season titles and five NAIA Men's Soccer National Championship appearances.
"Matt is a great competitor and has a great heart for helping others," said Warming. "I couldn't be more excited to work with him to help brings championships to Omaha."
Briggs began his collegiate playing career at Kansas City Kansas Community College and served as the team captain his sophomore year. He transferred to Hastings College for his junior season and helped lead the Broncos to the NAIA Final Four. Briggs played his final season at Bellevue in 2004.
"I cannot thank Coach Warming and UNO enough for providing my family and myself this opportunity," said Briggs. "It is the chance to coach at the highest level of collegiate athletics in a community we love while learning from one of the most successful and respected coaches in the game.
"I have watched the men's soccer program develop from its conception to a nationally recognized program. Now to be a part of that is incredibly humbling and special."