Match Fit Academy partners with Surf Cup Sports to create New Jersey Surf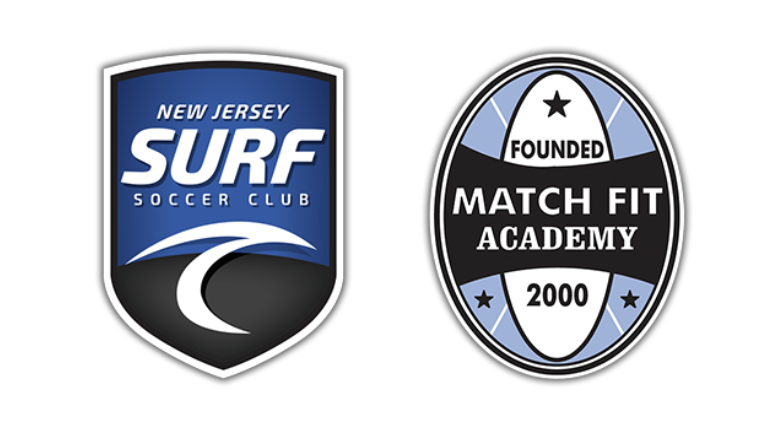 Surf Cup Sports (San Diego, CA) has announced a new partnership with Match Fit Academy.
The two nationally prominent soccer clubs will join together to create New Jersey Surf – a collection of teams and clubs that will span from the grassroots and the community levels to the elite of the ECNL.
The result will be a complete soccer organization focused on creating the "Best of the Best" experiences and opportunities for every age with a pathway for every player to pursue their dreams.
Match Fit Academy will become a key partner within Surf Nation, a nationwide collective of soccer clubs in the U.S., and will be the elite player pathway for all players within NJ Surf.
Match Fit will remain an independent club and brand but will partner with Surf to create the grassroots and community foundation across the state. All clubs within New Jersey Surf will have access to the Surf Brand, Surf Nation Community and administrative and marketing tools.  All players with NJ Surf will have access to the elite Match Fit brand as well as the Surf Select Program, a nationwide player identification and development program within Surf Nation.
2020 Surf Select opportunities for New Jersey Surf players includes the Northern Ireland Super Cup, an East Coast Select Camp and a Surf Select team placement in Surf Cup.
"We were attracted to Match Fit based on their leadership team, their mission driven focus to build soccer players the right way and their focus on the pathway to college.  Match Fit is the ideal partner for an innovative partnership to provide an important soccer market with a comprehensive offering that hasn't been done before.  We're excited to see how we can positively impact more youth soccer players." said Brian Enge, CEO Surf Cup Sports.
"On behalf of my business partner Malcolm Murphy and I, we are extremely proud in being able to partner with Surf and bring their partnership model to the state of New Jersey. We feel our mission of true player development perfectly aligns with Surf and their tremendous leadership team. We look forward to working within this truly unique partnership and supporting the growth of NJ Surf." said John Calcaterra, Co-Owner and Director of Operations Match Fit Academy
"Our entire organization is thoroughly excited to partner with Surf, as well as existing grassroots and community locations. The NJ Surf model will provide a true pathway for player progression from grassroots through to the Match Fit Academy Boys and Girls ECNL program and into Surf National select teams. The NJ Surf model and resources will allow for unmatched developmental opportunities for players within the pyramid with a footprint that will span the entire state of New Jersey." said Chris Leahey, Executive Director Match Fit Academy