Match Fit Academy hires new Girls Director of Youth Development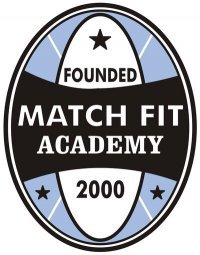 (Via Match Fit Academy) – Match Fit Academy Girls has hired Richard Bentley as the new Director of Youth Development and Programs, and added Bentley to the club's ECNL coaching staff for the 2018/19 season.
Bentley will oversee all of our U6-U12 players, staff and programming that feeds our ECNL and NE NPL program. He will maintain, develop, and conduct coach, player and parent programs, clinics and camps for all levels. As a Director, he will also act as an ambassador for Match Fit Academy FC with the local soccer communities and work directly with the club's Executive Director, Director of Coaching and ECNL Director. Bentley will become the Head Coach of our 2007 & 2008 teams in the fall, as well as working with our ECNL teams.
Bentley began his coaching in the United States as the club liaison for the Americans Soccer Club where he oversaw the first state cup victory in the clubs history. He worked with a number of players who fed into the nationally recognized Northern Highlands High School program, including Match Fit alum Hana Kerner (UVA), Casey Richards (Georgetown) and Morgan Bussaca (Fordham).
For the past 8 years, Bentley has worked as Technical Director for the SDFC Soccer Club in Montclair NJ. At SDFC, Bentley was responsible for the day to day running of the club and has many years experience in developing and growing a successful junior program. On the field, Bentley was the head coach of the highly successful 2004 SDFC team that finished 2nd at the USYS National Championships in Frisco, Texas in July 2017.
Bentley is a native of Torquay, England and graduated from the University of Bournemouth with a B.Sc. in Coaching Sciences and holds a UEFA B coaching license.