Marshall University women's soccer program adds Austin O'Connor to coaching staff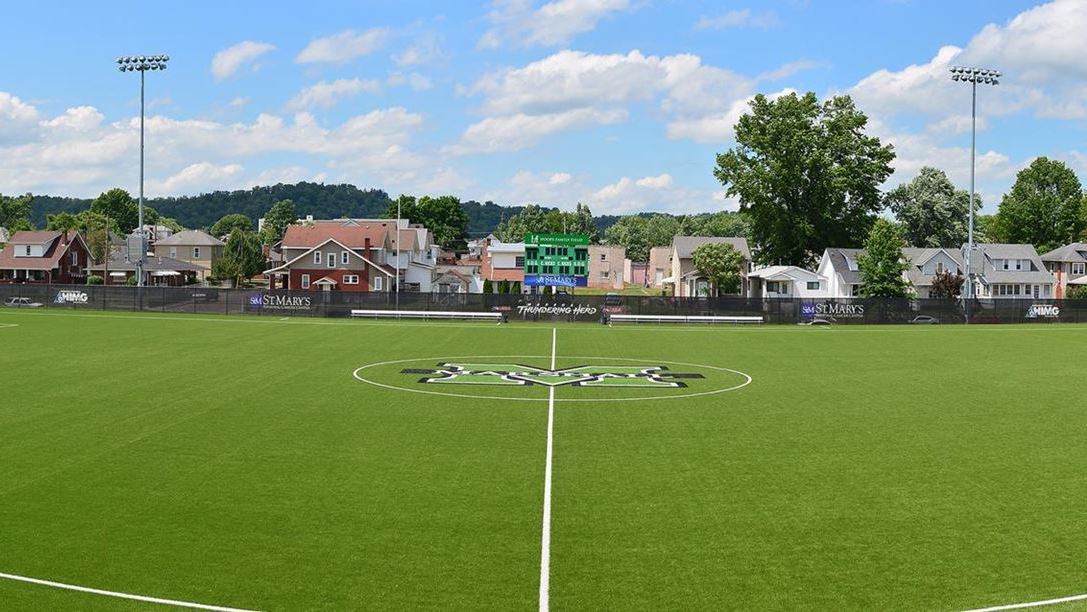 HUNTINGTON, W.Va. – Marshall University women's soccer head coach Michael Swan has announced the signing of Austin O'Connor as an assistant coach.
"First and foremost I would like to thank Coach Swan and Marshall University for this fantastic opportunity," O'Connor said about joining the Herd. "This school has a great reputation across the country as one that helps student-athletes achieve their goals both on and off the field. These principles align with what I believe and I am excited to help continue these traditions."
O'Connor joins the Herd after working at Creekside High School and Jacksonville Armada Youth Academy. At CHS, he was assistant coach for the men's varsity program for two seasons, where he helped the program to back-to-back regional semifinal appearances, the furthest the program has advanced in the FHSAA Playoffs.
"Erika and myself are delighted to have Austin join us here at Marshall," Swan said about the hiring of O'Connor. "Austin has shown over his career his tremendous work ethic, his desire to learn and his amazing knowledge of the game. Without a doubt he is going to bring tremendous energy and enthusiasm to the program and will make a huge impact in guiding our student athletes throughout their college lives.  I feel we've landed an upcoming star in college coaching."
At the Jacksonville Armada Youth Academy, he was a part of a merger between PVSC and JFC soccer clubs in North Florida to create academy. He coached several of the teams at the academy, as well as oversaw and organized tryouts, helped with coaching selections and administrative duties.
"I would also like to thank the Jacksonville Armada," O'Connor said. "They have helped me grow as a professional within the beautiful game and I thank them for being so supportive as I venture into this new endeavor. I cannot wait to get to work to help continue the growth of student-athletes at Marshall. I look forward to getting the women's soccer program to new heights of success."
Prior to getting into the coaching profession, O'Connor he played collegiate soccer at Gardner-Webb for one season and three seasons at Flagler College. While at Flagler, he helped the team to a NCAA Tournament semi-final appearance in 2012, while being a quarterfinalist in 2011 and 2013. He was named Flagler Athletics Comeback Player of the Year in 2014.
For all the latest information about Marshall women's soccer, follow @HerdWSoccer on Twitter and Instagram.