MAC Hermann Trophy 2019 Watch List announced (Women's)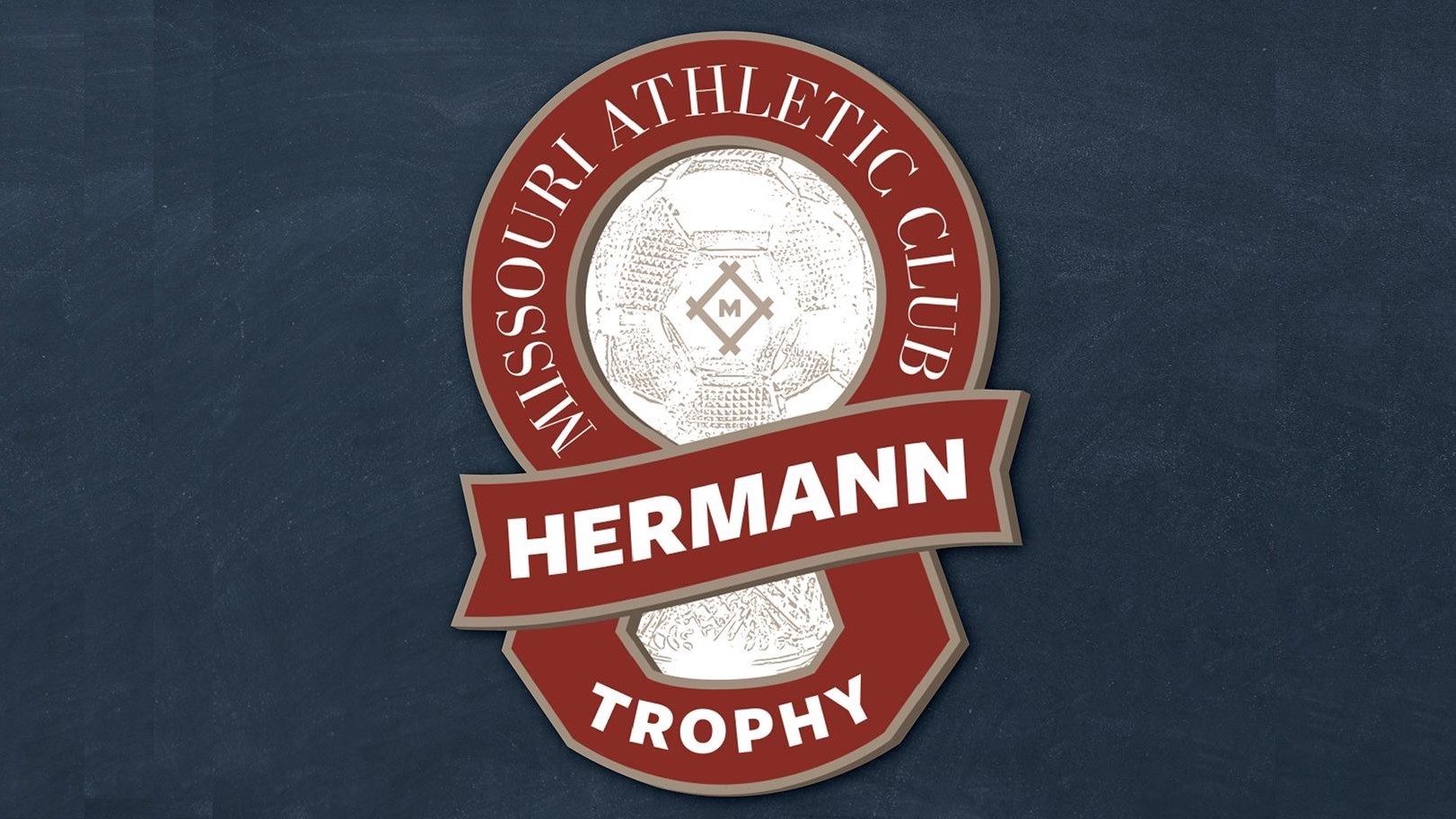 KANSAS CITY, Mo. (Aug. 1, 2019) – United Soccer Coaches and the Missouri Athletic Club announced today the 2019 MAC Hermann Trophy Watch List.
The MAC Hermann Trophy, presented by World Wide Technology, is the most prestigious individual award in college soccer and is presented annually to the most outstanding male and female players of the year. This year's winners will be announced in early January at the Missouri Athletic Club in St. Louis.
A total of 61 players are included on the Women's Watch List, headlined by 2018 Hermann Trophy Winner Catarino Macario of Stanford. Macario will be a junior this season. 2017 finalist Jessie Fleming of UCLA and five semifinalists from 2018 are also on the watch list; Penn State junior Samantha Coffey, Santa Clara senior Kelcie Hedge, Penn State senior Kaleigh Riehl, North Carolina junior Alessia Russo, UCLA junior Ashley Sanchez, and Texas A&M senior Ally Watt. Twenty-nine of the players on the list were All-Americans a season ago.
The MAC Hermann Trophy Watch Lists are compiled by members of the United Soccer Coaches Men's and Women's NCAA Division I All-America Committees. Fifteen semifinalists will be named for both the men's and women's MAC Hermann Trophy near the end of the college season based on voting by NCAA Division I coaches and from those candidates, three finalists will ultimately be placed on the ballot for the coveted award.
For more information about the MAC Hermann Trophy, including a list of past winners, visit MACHermannTrophy.org.
2019 Women's MAC Hermann Trophy Watch List
| | | | | |
| --- | --- | --- | --- | --- |
| Name | Class | Pos. | School | Hometown |
| Amirah Ali | Jr. | F | Rutgers | Voorhees, N.J. |
| Haley Berg | Jr. | M | Texas | Celina, Texas |
| Malia Berkely | Jr. | D | Florida State | Liberty Township, Ohio |
| Deyna Castellanos | Sr. | F | Florida State | Maracay, Venezuela |
| Samantha Coffey* | Jr. | M | Penn State | Sleepy Hollow, N.Y. |
| Kaylie Collins | Jr. | K | USC | Clayton, Calif. |
| Mikayla Colohan | Jr. | M | BYU | Fruit Heights, Utah |
| Mara Cosentino | Sr. | M | Colgate | Glastonbury, Conn. |
| Katie Cousins | Sr. | M | Tennessee | Forest, Va. |
| Haley Crawford | Sr. | F | James Madison | Port Matilda, Pa. |
| Kaylee Davis | Sr. | F | Texas State | Allen, Texas |
| Savannah DeMelo | Jr. | M | USC | Bellflower, Calif. |
| Olivia Doak | Sr. | F | Lipscomb | Shelbyville, Tenn. |
| Serena Dolan | Sr. | M | Memphis | Kentville, N.S. |
| Emina Ekic | Jr. | M | Louisville | Louisville, Ky. |
| Grace Fisk | Sr. | D | South Carolina | London, England |
| Elise Flake | Sr. | F | BYU | Mapleton, Utah |
| Jessie Fleming# | Sr. | M | UCLA | London, Ont. |
| Bri Folds | Sr. | M | Auburn | Lakeland, Fla. |
| Rylee Foster | Sr. | K | West Virginia | Cambridge, Ont. |
| Paula Germino-Watnick | Sr. | F | Georgetown | Chevy Chase, Md. |
| Madie Gibson | Sr. | F | Monmouth | Cape May, N.J. |
| Andrea Hauksdottir | Sr. | M | USF | Kopavogur, Iceland |
| Kelcie Hedge* | Sr. | M | Santa Clara | Post Falls, Idaho |
| Anna Heilferty | Jr. | F | Boston University | Falls Church, Va. |
| Cyera Hintzen | Sr. | F | Texas | Garland, Texas |
| Haley Hopkins | So. | F | Vanderbilt | Newport Beach, Calif. |
| Jaelin Howell | So. | M | Florida State | Lone Tree, Colo. |
| Laurel Ivory | Jr. | K | Virginia | Surfside, Fla. |
| Dominique James | Sr. | D | North Texas | Fort Worth, Texas |
| Alli Klug | Sr. | D | Saint Louis | Webster Groves, Mo. |
| Taylor Kornieck | Sr. | M | Colorado | Henderson, Nev. |
| Clarissa Larisey | Jr. | F | Memphis | Ottawa, Ont. |
| Alexis Loera | Jr. | D | Santa Clara | Thornton, Colo. |
| Catarina Macario** | Jr. | F | Stanford | San Diego, Calif. |
| Sandy MacIver | Sr. | K | Clemson | Winsford, England |
| Lianne Mananquil | Sr. | M | Rice | Jacksonville, Fla. |
| Phoebe McClernon | Sr. | D | Virginia | West Chester, Pa. |
| Sinclaire Miramontez | Sr. | D | Nebraska | Lenexa, Kan. |
| Meaghan Nally | Sr. | D | Georgetown | Herndon, Va. |
| Maya Neal | Sr. | D | Tennessee | Naperville, Ill. |
| Taylor Otto | Jr. | F | North Carolina | Apex, N.C. |
| Lucy Parker | Jr. | D | UCLA | Cambridge, England |
| Victoria Pickett | Sr. | M | Wisconsin | Barrie, Ont. |
| Brianna Pinto | So. | M | North Carolina | Durham, N.C. |
| Evdokia Popadinova | Sr. | F | Florida Gulf Coast | Hadzhidimovo, Bulgaria |
| Lucy Porter | Jr. | M | Hofstra | Birmingham, England |
| Kaleigh Riehl* | Sr. | D | Penn State | Fairfax Station, Va. |
| Izzy Rodriquez | Jr. | D | Ohio State | Canton, Mich. |
| Alessia Russo* | Jr. | F | North Carolina | Kent, England |
| Yazmeen Ryan | Jr. | M | TCU | Norman, Okla. |
| Ashley Sanchez* | Jr. | F | UCLA | Monrovia, Calif. |
| Raimee Sherle | Sr. | F | Boise State | Meridian, Idaho |
| Sophia Smith | So. | F | Stanford | Windsor, Colo. |
| Alexa Spaanstra | So. | F | Virginia | Brighton, Mich. |
| Frankie Tagliaferri | Jr. | F | Penn State | Colts Neck, N.J. |
| Haley VanFossen | Jr. | D | Arkansas | Broken Arrow, Okla. |
| Evelyne Viens | Sr. | F | USF | L'Ancienne-Lorette, Que. |
| Ally Watt* | Sr. | F | Texas A&M | Colorado Springs, Colo. |
| Morgan Weaver | Sr. | F | Washington State | University Place, Wash. |
| Yujie Zhao | So. | M | Florida State | Shanghai, China |
# – 2017 MAC Hermann Finalist
* – 2018 MAC Hermann Semifinalist
** – 2018 MAC Hermann Trophy Winner