LSU women's soccer program unveils 2019 recruiting class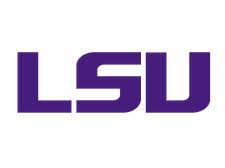 Baton Rouge, La. (Via LSU) – Fresh off its 2018 SEC Tournament title, the LSU women's soccer program and head coach Brian Lee has announced the addition of eight talented players to the roster for the 2019 season.
Lee put an emphasis on the Southeast in this year's class with three hailing from Florida, two from Louisiana, and one apiece from Georgia, Alabama and North Carolina. The class includes three midfielders, two forwards, two defenders and one goalkeeper.
"We are excited to bring in another class we feel great about on and off the field," Lee said. "Winning trophies starts on the recruiting trail and so much credit is deserved for Carl (Goody), Megan (Kinneman) and Shalini (Gogawale) for the amount of time and effort they put into vetting recruits to ensure we are bringing in student-athletes that align with our desire for success on the field, in the classroom, and in the community.
"All eight of our newcomers profiles have the chance for immediate contributions in a similar manner to our 2017 and 2018 classes. The addition of this group and a couple of impact players that we were able to redshirt last fall will magnify our team athleticism and quality depth for the 2019 season. Several returning players have clearly made big strides in their development over the winter break and the three early enrollees are fitting in seamlessly so far this spring. The in-house excitement level about what we might yet become is very high and today's announcement of our new additions is a big day for everyone associated with LSU soccer."
Three of the eight, Ashton Smith, Grace McClellan and Anna Rockett, early enrolled and started classes in January, while the other five – Rammie Noel, Taylor Dobles, Maya Gordon, Tatum Ireland and Maddie Moreau – will arrive in Baton Rouge this summer.
Forwards (2)
Taylor Dobles – Pembroke Pines, Fla.
A four-year starter at American Heritage High School, Dobles is a proven winner. She has been to the state semifinals during the first three years of her prep career and she scored a goal to help American Heritage claim the state title during 2016. She has totaled 33 goals to go along with 54 assists during her four years with American Heritage that includes a 2016 Rookie of the Year honor, and she is a two-time first team all-county selection. Not only has Dobles exceed on the field, but her work ethic has shown strong in the classroom as she has constantly been a member of the Principal's List and the National Honor Society. Dobles played with fellow signee, Maya Gordon, with Sunrise SC and they claimed a US Youth national title in the summer of 2018. As a member of the Sunrise SC, Dobles helped the club to four state titles in 2014, 2015, 2017 and 2018.
Rammie Noel – Lafayette, La.
Noel will make the short trip east from Lafayette to Baton Rouge for her collegiate career. She has played her prep futbol at Acadania High and has led her team to four-straight district titles. Earning All-Acadiana recognition every year during her high school career, Noel has scored upwards of 25 goals this season and she was just recently named Acadiana's Female Athlete of the Week on Jan. 30. A numerous time honor student in the classroom, Noel has already been invited to play in the LHSCA East-West All-Star game later this spring. Noel will bring a bit of speed to LSU's frontline as she also runs track for Acadiana High School.
Midfielders (3)
Tatum Ireland – Boca Raton, Fla.
Having attended a number of high-profile camps throughout her teenage years, Ireland will come to Baton Rouge having competed with some of the best in America. She has trained with and played for the South Florida Football Academy over the past two seasons; before her time with the SFFA she spent time with the Weston Football Club and served as the co-captain of the U17 squad. She attended the 2014 U.S. Soccer National Camp that was hosted in Portland, Ore., and she participated in the Olympic Development Program National Training Event (Sanford, Fla.) in 2015. She has played club ball the past two years, but prior to that, she played midfield for Saint Andrew's school and was the Team MVP as she led the team in goals and assists during her sophomore campaign. Her play that season earned her first team honors on the All Palm Beach County squad. She is noted as saying that soccer gives her a joy and passion that is unmatched when she plays the game.
Maddie Moreau – Youngsville, La.
The 2017-18 Daily Advertiser All-Acadiana MVP, Moreau has been the backbone of the St. Thomas More's dominant run over the past four years. She is a three-time all-state honoree, a two-time district MVP and has scored 63 career goals to go along with 38 career assists midway through her senior campaign. She helped lead St. Thomas More to a state title in 2018 and this season, she has them seeded as the No. 1 squad in the state tournament that begins regional play today (Feb. 6). An invitee to the U.S. Soccer National Training Center in 2017, she has played her club ball for the Cajun Soccer Club and currently has helped them to a 20-0-1 record during the 2018-19 season. A state champion on the track as well, she was a member of the state winning 4×400 meter relay for St. Thomas More in 2016.
Ashton Smith – Johns Creek, Ga.
A true lover of the game, Smith has served as the team captain at Chattahoochee High School for the past three seasons. A two-time region honoree, she was given the Cougar Award in 2018, an honor voted on by her teammates. Her passion for the game shows as she has spent time the past two seasons serving as a volunteer assistant coach for the junior varsity squad. She has played with Concorde Fire ECNL and Tophat Soccer over the past four years. She has made numerous trips to the U.S. National Training Center camps and she was a member of the ODP state squads from 2012 to 2016.
Defenders (2)
Maya Gordon – Fort Lauderdale, Fla.
Named to the Best XI for the 18u girls age group for her performance at the 2018 US Youth Soccer National Championships in Frisco, Texas, Gordon helped Sunrise SC claim its first ever national title. Gordon played her non-club soccer at Cypress Bay High School and led her team to back-to-back district titles in 2016 and 2017. She loves the game of soccer and lists it as her everyday joy and stress reliever – "It's such a beautiful game." At Cypress Bay High School, Gordon anchored a backline that helped the school go 47-7-3 over a three-year span.
Anna Rockett – Cary, N.C.
Rockett trained and competed with NC Courage Girls DA the last two seasons. She played a large role in Courage being ranked No. 2 in the nation with great efforts along the backline. Coached by Sean Nahas, Rockett was a part of a backline that registered 16 shutouts in 2018 on the way to helping the club to a 23-2-2 record. She played as a member of the Cardinal Gibbons High School as a freshman and sophomore and they did a bunch of winning, claiming two PAC 6 conference titles. The team made it to the 4A state finals in 2017 to go along with a 22-2-1 record; during the 2017 season, she moved forward and aided the attack with five goals and eight assists while also helping the backline to 17 shutouts.
Goalkeeper (1)
Grace McClellan – Southside, Ala.
A straight A student throughout her high school career, McClellan arrived in Baton Rouge in January ready to take on collegiate soccer and collegiate academics. A two-time member of the 2000 ODP Region III Team, McClellan had the opportunity to travel to England in 2017 and 2018 and play five matches across the pond. She has played for a number of soccer clubs across the Southeast that include Birmingham United ECNL, Concorde Fire ECNL and Darlington School Soccer Academy.