LSU signs New Mexico standout Alesia Garcia on transfer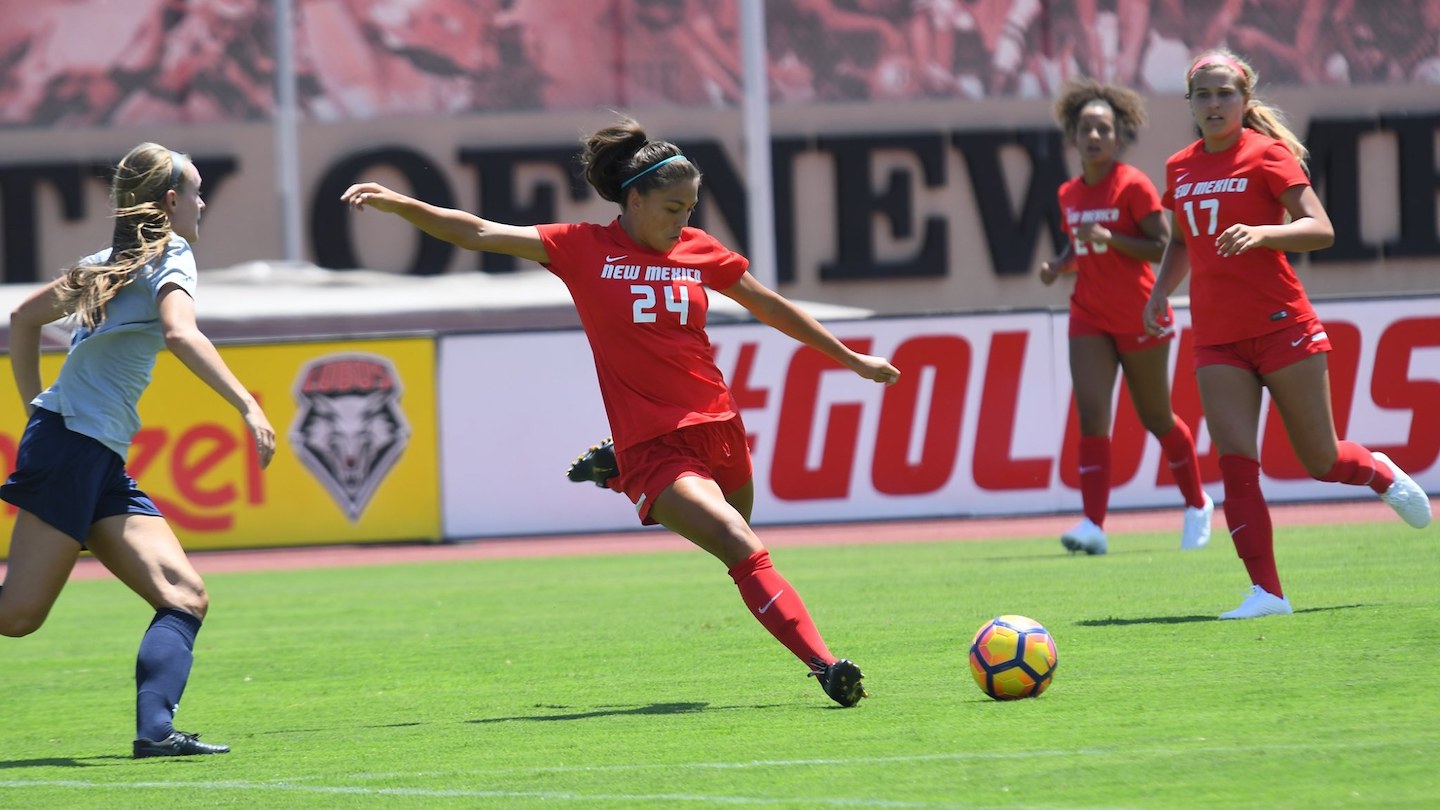 Baton Rouge, La. – Alesia Garcia, a native of Aurora, Colorado, has signed on with the LSU soccer program after transferring in from the University of New Mexico, LSU soccer head coach Sian Hudson announced.
"Alesia is a huge addition to our squad," Hudson said. "She's a natural finisher with tremendous instincts in and around the box. When you put those traits together, you have yourself a player that can do the hardest thing in our game: score goals. She's an intelligent player that has the ability to drop into pockets of space and link up as a center forward."
Garcia joins the Tigers after three seasons of playing key minutes for the Lobos. She played a total of 56 games and started 36 of them. She brings in a sharp eye for goal as well as the ability to pick out a pass, finishing her time at New Mexico with 20 goals and eight assists.
The Lobos finished the 2020-21 season with a record of 11-2-0 and were the Mountain West Champions, with Garcia heavily contributing to their success. Garcia's final season as a Lobo saw her score seven goals and tally four assists, including two assists in the conference title game and three goals across the first two rounds of the NCAA Tournament. Her seven goals rank second on the team, and her four assists put her alone at the top for the Lobos.
Garcia has earned individual accolades as she was named to the 2018 All-Mountain West Second Team and All-Newcomer Team. Academically, she earned a spot on the 2019 Academic All-Mountain West Team and was a Mountain West Scholar-Athlete.
"Her passion and relentless pursuit to hone her craft is what makes her special and gives us the confidence that she will make a big impact on our program." Hudson said.