Louisville men's soccer team completes 5-player recruiting class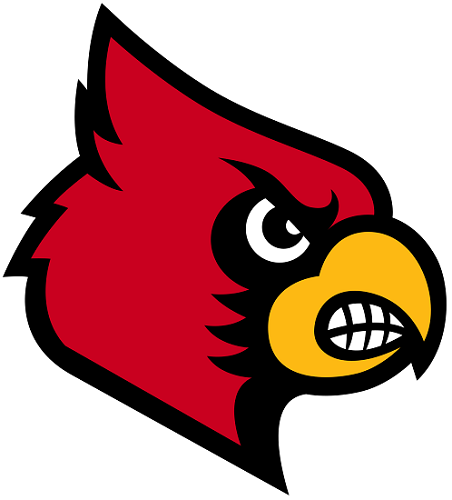 LOUISVILLE, Ky. (Via University of Louisville) – University of Louisville head coach John Michael Hayden has announced the 2019 men's soccer recruiting class.  The 2019 class consists of two high school standouts and three talented transfers.
"We are very excited to announce the additions of Neil Boyal, Emil Everoth, Carlos Sanchis, Bradley Sample, and Isaiah Wynder," said head coach John Michael Hayden.   "Each one of these young men possess specific qualities that we value and because of this will greatly enhance our program for years to come. We are fortunate to return a lot of the same players from 2018 who experienced great success. Adding this incoming class along with spring additions of William Hirschman and Jack Fasteen make up a very talented group that we are extremely excited about.  The pursuit of winning championships is our ultimate goal and these additions to our team will make us stronger for the 2019 campaign."
This year's class boasts four offensive players and one defensive player.  The Cardinals will add one forward, three midfielders and one defender to the roster next season.
The men's soccer class of 2019:
Neil Boyal
5-7| Junior| Midfielder
Olympia, Wash. | Drexel University
At Drexel: Played in 11 matches and started in eight his sophomore season … Finished the year with one goal and two assists … Named to CAA All-Rookie Team … Appeared in 16 matches, starting in 15 his freshman year … made first career start against St. John's in the season opener (8/25) … Recorded four shots; one against St. John's, William & Mary, Penn, and Lehigh.
High School:  A Seattle Sounders Academy product … Played every minute of the teams USSDA 3rd place finish, the furthest any Seattle Sounders Academy Team had reached at the time … Also trained with Seattle Sounders 2 of the USL … First Team All-State performer at Olympia High School in Washington, where he was named the All-Area Boys Soccer Performer of the Year in 2015.
Emil Elveroth
6-0 | Junior | Forward
Halmstad, Sweden | UNCW
At UNCW: Earned first team All-Atlantic Region honors … Also earned first team all-state honors and first team All-CAA honors his sophomore season … Preseason All-CAA Team selection as a sophomore … Started all all 20 matches his sophomore year … Finished the year ranked second on the team with 11 goals and five assists for 27 points … Also led the team with five game-winners …  Second-Team NCCSIA All-State selection as a freshman, starting in 19 of 20 games … Member of All-Colonial Athletic Association Third Team while earning CAA All-Rookie Team accolades … Scored five goals with two assists … Led the CAA with four game-winning goals … Named to the CAA All-Tournament Team after scoring a goal and dishing out an assist in semifinal victory over College of Charleston … Tied for second on the team with 33 shots, including 17 shots on goal … Recipient of CAA Commissioner's Academic Award for both the fall and spring semesters his freshman year.
High School: Spent time with the Halmstad BK U-17, U-19 and U-21 teams … recipient of the Halmstad BK Youth Honour Prize in 2016 … scored 14 goals in 30 games with the U-19 team before tallying five markers in 16 contests for the U-21 squad … honored as team MVP … also played in two games with the Halmstad BK First Team.
Carlos Sanchis
5-7 | Junior | Midfielder
Madrid, Spain | Florida Atlantic
At FAU: Led the Owls in scoring in 2017 with five goals for 10 points … Led the team with 26 shots on the year with 14 on goal … Finished his first season with one game-winning goal … Saw action in all 16 matches, starting in 15 for Owls.
Bradley Sample
6-1 | Freshman | Midfielder
Channahon, Illinois | Providence Catholic High School
Prep: Played club soccer for the Sockers FC USSDA where he was team captain …. Team is currently ranked No. 1 in the developmental academy with a 12-0-4 overall record … Helped guide his team to the 2017-18 USSDA U19 Quarterfinals … Club made the 2016-17 USSDA U17 playoffs.
Isaiah Wynder
6-2 | Freshman | Defender
Louisville, Ky. | Louisville Collegiate
Prep: Named the 2018 Kentucky High School Coaches Association Defensive Player of the Year … Earned first team All-State honors … Finished his senior year with 23 goals and 20 assists … Played club soccer for Javanon FC … Helped guide his club team to the 2018 Kentucky State Cup Championship.