Liverpool FC Michigan and Vardar combine older girls teams to compete in ECNL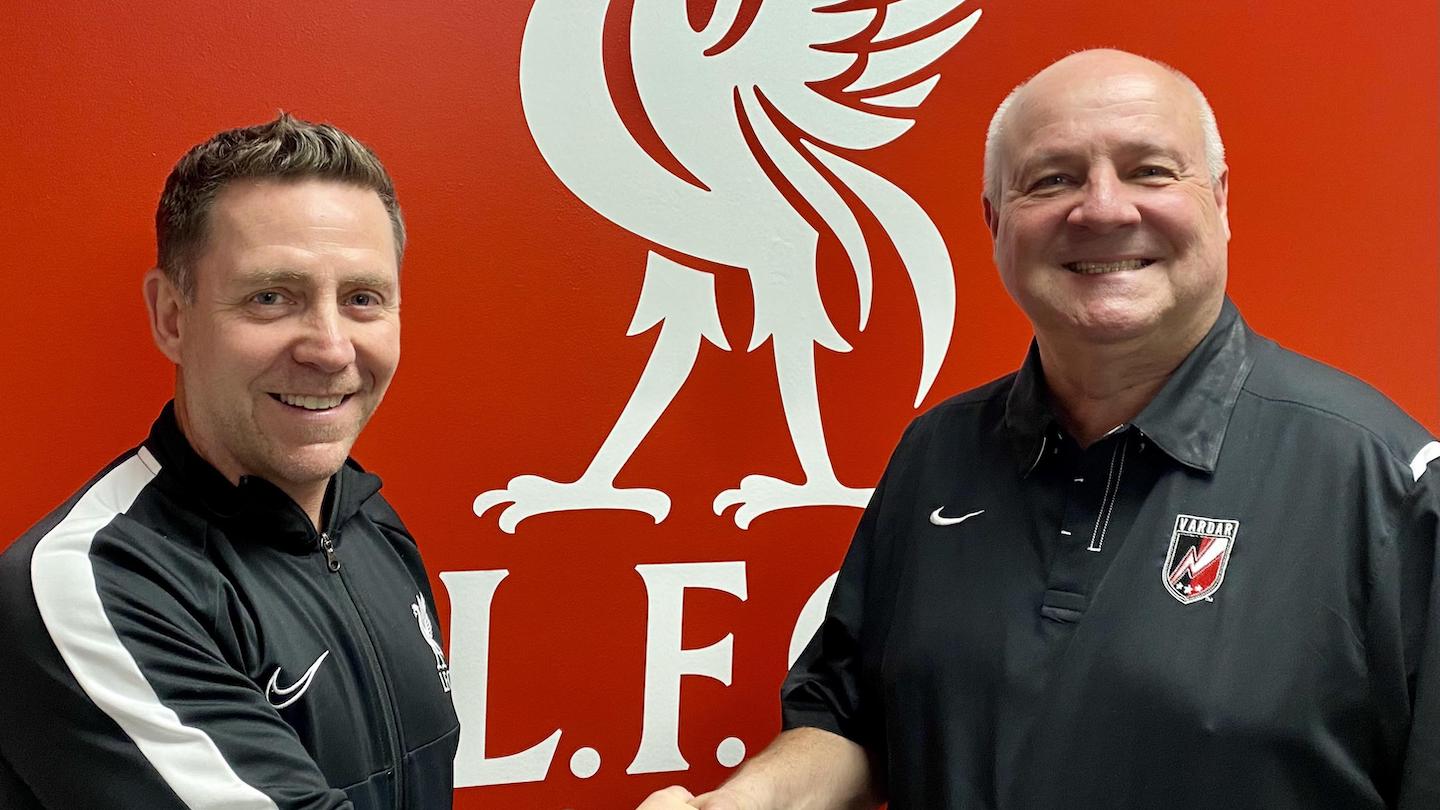 Pontiac, Michigan — Liverpool FC Michigan reached an agreement with Vardar SC to bring together their U13-U19 Girls programs under Liverpool FC Michigan.
In addition, the club has been approved by the Board of Directors of Elite Clubs National League (ECNL) to join ECNL Girls in the 2021-22 season.
"This is another milestone in our club's growth over recent years," said Andy Wagstaff, Owner & President of Liverpool FC Michigan. "There will be great synergy with Vardar—a complete player pathway, top level training environment, and exposure to the top college coaches in the country."
The combined girls U13-U19 program will result in more than 600 female players across six Liverpool FC Michigan sites in Southeast Michigan and Windsor, ON. The club intends to add more to their ranks at tryouts in June when they form ECNL girls teams for ages U13-U19, as well as USYS teams for National League and MSPSP teams. Competition will begin in the fall 2021.
"Vardar's experience in the ECNL and track record of producing championship talent, combined with Liverpool's holistic coaching philosophy will create an unstoppable force that puts player development at the forefront," said Vardar Owner and Director of Coaching Morris Lupenec. "This is a relationship born out of longstanding respect between our two clubs, and the joint vision to further the success of our talented players to compete at exciting new levels."
Wagstaff and Lupenec will jointly oversee the unified Girls U13-U19 program with Vardar's Demir Muftari joining Liverpool FC Michigan as ECNL Girls Academy Director and ECNL coach. Muftari is a seasoned and highly respected youth, collegiate and semi-professional coach with more than 20 years experience, including coaching youth and semi-professional national championship teams like the 2019 USL League Two National Champions Flint City Bucks.
Since 1983, Vardar has been consistently recognized as one of Michigan's most successful soccer clubs with state, regional and national accomplishments, including three USYS National Championships and one U.S. Development Academy Championship. The club operates four sites in Rochester, Lake Orion, Shelby Charter Township and Windsor, Ontario, with approximately 755 male and female travel players and 700 house players ages U7-U19.
Liverpool FC Michigan is a premier player development academy where players learn to play "The Liverpool Way" from licensed and Liverpool FC accredited coaches and the authentic coaching program of the English Premier League club. The program uses the same curriculum, coaching philosophy, and player development model of the Liverpool FC Academy in England.
As of the 2020/21 season, the club has nearly 130 teams and approximately 1,500 travel players ages U7-U19 at its five sites—Central at UWM Sports Complex in Pontiac, Ann Arbor, Clarkston/North Oakland, Ferndale, and Windsor, Ontario. The club recently announced a Hartland site will open in the 2021-22 season.