League's best teams battle it out at DPL National Spring Showcase in Arizona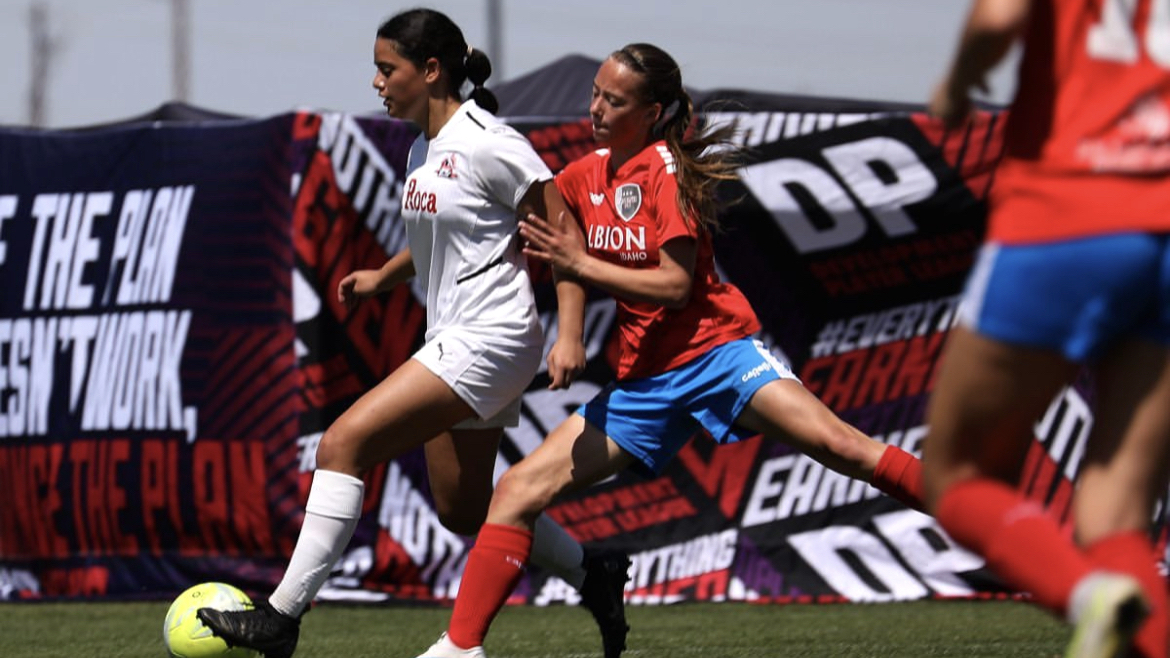 LOS ANGELES – The Development Player League (DPL) hosted its 2023 National Spring Showcase (#DPLAZ23) from April 28-30 in Tucson, Ariz.
Teams from across the U15-U19 age groups participated in the event which provided DPL members with meaningful competition in front of a diverse group of college coaches scouting the event. Hosted at the Kino Sports Complex, the DPL National Spring Showcase brought out some of the highest-level play that league has seen to date.
With the DPL National Championships in Cincinnati coming up on the horizon, this weekend's showcase in the desert provided a look ahead at some of the top teams that will soon be playing for a league title.
See below for a rundown of top performing teams at the DPL National Spring Showcase.
2008 – U15
New Mexico Rush out of the Mountain West Conference topped an impressive bracket that featured City SC San Diego, Spokane Sounders and Monterey Surf. After narrowly winning their opening game vs City SC (1-0), the swept aside the Sounders (3-1) before needing just a 1-1 tie in their last game vs Surf to head the pack. The competitiveness of this bracket was off the charts and proves the West is ready for the East come playoff time. Walnut Creek Surf and Socal Elite were formidable in Bracket B and will be joining the party come June at Nationals.
We see you!!! 👀👋🏻
College coaches are in the 🏜️#DPLAZ23 #EverythingEarned #NothingGiven @scoutingzone pic.twitter.com/LjO2n3fSqa

— The DPL (@DP_League) April 29, 2023
2007 – U16
Take a bow, SD Force. The Southwest powerhouse once again showed their class and tenacity by topping Bracket A which featured 6 games that ended in a tie. This age group was stacked and the big hitters were on show. La Roca, top of the Mountain West, ALBION Idaho, currently 1st in the Northwest and Walnut Creek Surf atop the Norcal Conference fought it out and provided some of the best action of the year. Bracket B was no cake walk either. Socal Elite, Allstars United , Dallas Surf and Mt Rainier left it all out on the field with Socal Elite edging it.
2006 – U17
The Champs delivered, once again: Nationals 2022, SUMMIT 2023 and now DPLAZ23. Liverpool IA Socal are one of the top teams in the country at this age group. They won Bracket A at a canter, sweeping aside their opponents with dazzling attacking flair and a style of play that is aggressive and entertaining. La Roca battled hard and stayed in the game v.s Liverpool for long periods before dropping off. In Bracket B, Kernow Storm out of the Frontier edged it ahead of SD Force.
2004/05 – U19
This age group did not disappoint. City SC didn't have it all their own way when facing CWS Sounders in the first game that they dropped in a high-flying 7-4 loss. They rebounded in the 2nd game vs Monterey Surf (4-1) and wrapped up with a victory over fellow Southwest Conference West Coast FC (5-1) to win the group. Bracket B saw Timbers-Thorns North finish the weekend undefeated with a perfect 3-0 record, beating Cencal Cosmos, ALBION San Diego and Santa Monica Surf.