Lamar University women's soccer program adds two in early signing period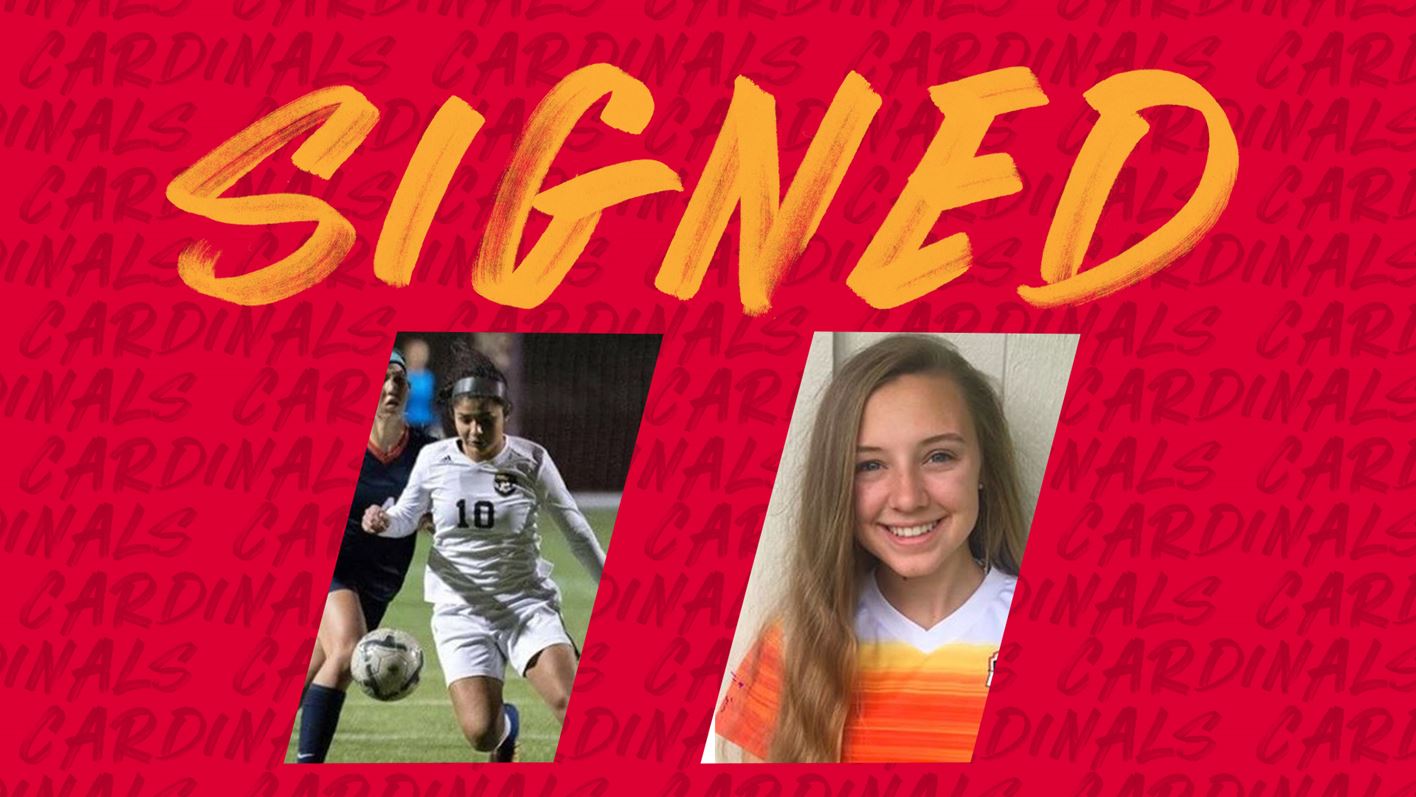 BEAUMONT, Texas – On the heels of a successful season that featured the team's second regular season and conference tournament championships in three years, Lamar University took a step towards the future Monday with two additions to the 2020 roster. Arely Alaniz and Hannah Dockens signed with LU during the early signing period.
"We are thrilled that Arely and Hannah have signed with us for next fall," said head coach Steve Holeman. "They will be first class representatives of our women's soccer program and Lamar University.  They each have the potential to make an immediate impact and there is no doubt they will make us better right away.  We look forward to them joining our program."
Arely Alaniz – Forward – Deer Park HS (Deer Park, Texas) – Houston Dash Youth Academy
Alaniz has lettered in each of her first three seasons and will start her senior season in January of 2020. Through the first three seasons she has already scored 50 goals, averaging about 17 goals a year. She was the district's Offensive MVP in 2016-17 and a member of the All-District First Team that season, and repeated as the Co-Offensive MVP in 2017-18 while earning All-District. She was again First Team All-District in 2018-19 while also earning a Second Team All-Greater Houston nod.
"We are really excited to add Arely to our attack next fall," said Holeman. "She is a gifted winger with an amazing left foot and craft to go with it. Her ability to provide quality service or penetrate centrally to score is exceptional. She has proven she can compete at a high level and will fit well into our system where she can showcase her 1v1 ability."
In addition to playing for Deer Park HS, Alaniz has been extremely involved in the Houston Dash Youth Soccer program, playing for the U-18/19 team.
"Arely is a dynamic attacking personality," said Randy Evans, the Director of Coaching for the Houston Dash. "She is creative, wonderfully skilled, and has a great left foot used to serve a perfect cross or fire a shot from distance. She has the skillset to impact the Division I college level in her first year. We are proud of her and look forward to seeing her and Lamar continue to do great things."
Alaniz is also the cousin of current University of Memphis men's soccer player Edgar Alaniz.
Hannah Dockens – Midfielder – West Brook HS (Beaumont, Texas) – Houston Dash Youth Academy
A local star at West Brook HS in Beaumont, Hannah Dockens chose to remain in the Golden Triangle for her college career. She was a teammate of Alanaz in the Houston Dash club team and also played for Space City NPL in 2017 and Liverpool NPL in 2016.
"We always prioritize keeping the top players in our area at home and we have succeeded in doing that with Hannah," said Holeman. "Hannah is technically savvy, hardworking, and versatile. She has a high soccer IQ with the ability to score goals and create chances for her teammates. She is not only talented on the field but a great person off the field and we are excited for her to join the Cardinal family."
"Hannah has been part of the club since she was a U9," said Mikey Olabarrieta, the Houston Dash Girls Director for Beaumont. "She is an extremely technical player that can adjust to multiple positions and scores many goals. Her crafty and creative way to play makes her a big threat for defenders and fun to watch as a fan and coach. I am excited to continue to watch her play with the best team in the Southland Conference and stay local representing our homegrown talent!"