LA Galaxy-Cal Blues partnership reignites MLS academy territorial disputes
Last Thursday, the LA Galaxy announced their partnership with Galaxy Blues (formerly Cal Blues) of Placer County, California, reigniting a fierce debate about MLS academy territorial rights.
"Youth development is important and we have seen firsthand what a critical role these programs can play in local communities," said Galaxy technical director Jovan Kirovski.
"We are excited and focused on improving and advancing the level of coaching and players across the country. The Galaxy [have] been able to share a comprehensive approach in directly engaging our local communities and applaud the roles that the clubs have taken to make these relationships truly meaningful endeavors."
Just what is local about Galaxy Blues, however, is at the heart of a broader debate about the territorial boundaries governing MLS academies.
+READ: MLS youth development from age 10? That's the plan, say LA Galaxy
Placer County, where Galaxy Blues are based, is a 1,500 square-mile region located within the Sacramento metropolitan area, which includes the towns of Roseville, Granite Bay and Auburn. The Galaxy's home offices in Carson are nearly 500 miles to the south.
When asked for clarification about the rules governing these territorial boundaries, the league office replied with a prepared statement: "Five MLS teams stick to the league's 75-mile radius rule to develop Homegrown talent for their academies, including the LA Galaxy. A number of clubs operate under a different set of guidelines agreed upon by the club and MLS."
This clarification, however, only raises more questions about the validity of the Galaxy's partnership with Galaxy Blues, a club that just a few years ago produced current San Jose Earthquakes Homegrown player Tommy Thompson, and whose partnership with LA is just the first shot in an ongoing territorial dispute between the Galaxy, the San Jose Earthquakes and Sacramento Republic FC of USL PRO.
"In all honesty, we don't [have a comment]. It doesn't affect us, No. 1. I'm sure that in the passage of time, in the future, we will be having a program in Sacramento and the environs," Republic FC technical director Graham Smith told SoccerWire.
"From our point of view, we are always prepared to listen and consider any organization that comes to us who wants to be involved with us because that's the way we set our store out at the outset, very much community-oriented from the fan's point of view. And we actually adopted that stance as far as going forward on the football side of things, and we've reached out to all of the [local] clubs.
"We will continue to try to ingratiate ourselves with all of these [local clubs] because we realize how important they are and how essential it is that we make our presence known in the area of Sacramento and its environs and that we give every player the opportunity to be a part of our organization. And we'll continue to do so."
+READ: San Jose Earthquakes' partnership with NFL's 49ers another setback for Santa Clara Youth Soccer League
Smith praised the Galaxy for their ambitions, but he wondered why the Earthquakes had not moved northward first.
"It's a feather in the Galaxy's cap that they've been able to come into territories that really I would have thought would have come under the San Jose territory," he said. "San Jose would have been more than disappointed that they haven't approached them. In all honesty, we're only interested in paddling our canoe and if people want to come along down the river with us, that's great."
The San Jose Earthquakes declined to comment for this article.
For their part, Galaxy Blues are thrilled about the opportunity to work with the MLS club from SoCal.
"When you get back to why the whole partnership is important, what it does for us as a club, for me you look at it from three different perspectives," club president Dominick DeRosa told SoccerWire. "One is, every kid in the club is going to have a better quality of coaching. The coaches are going to be better.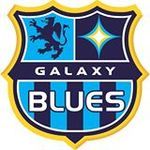 "The second-most important thing for us is the culture of the club. What was real important to us as a club — and this is more about the evolution of soccer in general — the kids they go and they've got their soccer heroes, whether it's Messi or Ronaldo, it's always someone over in Europe," DeRosa continued. "We really wanted to change the culture, so that the kids' soccer heroes were people out of the U.S. So they felt like they were connected to U.S. Soccer. Not to overseas soccer.
"From what we know of the Galaxy, they're one of the best clubs to do that with. They have a very strong culture that way. They've got the history. So when they send some people up, the kids are talking to MLS champions."
And the third perspective? The opportunity to play with the Galaxy, says DeRosa.
+ READ: Minnesota United's hesitation underscores problems with academy system in United States
"So you've got 100 percent affected with the coaching and 50 percent that are hard-core LA Galaxy fans. But maybe one, two people — even if we were to send one kid per year — that actually [make] it to the Galaxy. One out of 500. That would be more success than anybody could imagine. Nobody's youth program develops that."
Once again, the Galaxy are at the forefront of the development revolution, but the battle for the hearts, minds, and talents of California's young soccer players is only just beginning.