Kim Scheper named Assistant DOC for Cincinnati United Lakota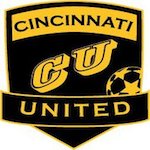 (Via Cincinnati United) – Kim Scheper has accepted the role as Cincinnati United Lakota Assistant Director of Coaching. Scheper has been with Cincinnati United since the club started in 2008, acquiring a wealth of experience working in multiple areas.
Scheper started the Juniors program at Cincinnati United and was the program director for eight years. She also has coached on the CUP girls and boys side of the club. She has produced many successful teams that have won USYS State and Regional titles. She has coached several CU teams over the years as well, preparing them for the next level. Kim held a Board position at Cincinnati United and was one of the founding members that helped bring Cincinnati United together with Sycamore, Lakota and CUP.
"I have lived in the Lakota community for most of my adult life, and I am passionate about continuing to develop and grow soccer in this area," Scheper said. "I am excited to work with Director Michael Litvack and continue to do great things in this community."
"I am very excited to have Kim Scheper move into this new role for CU," said Scott Rodgers, the club's Executive Director. "Kim has been a very influential leader in our club and she will bring her unbelievable passion and energy to the CU Lakota site. I am looking forward to the great things Michael and Kim will create for the CU Lakota players and families."
Scheper's passion for the game started at a young age and later she was a four year starter and captain for the University of Cincinnati. She began her coaching career while in college, working with the Ohio South ODP program and working summer collegiate camps. Shortly after college she went on to coach high school, college, and several club teams.