Kent State soccer announces 9-player recruiting class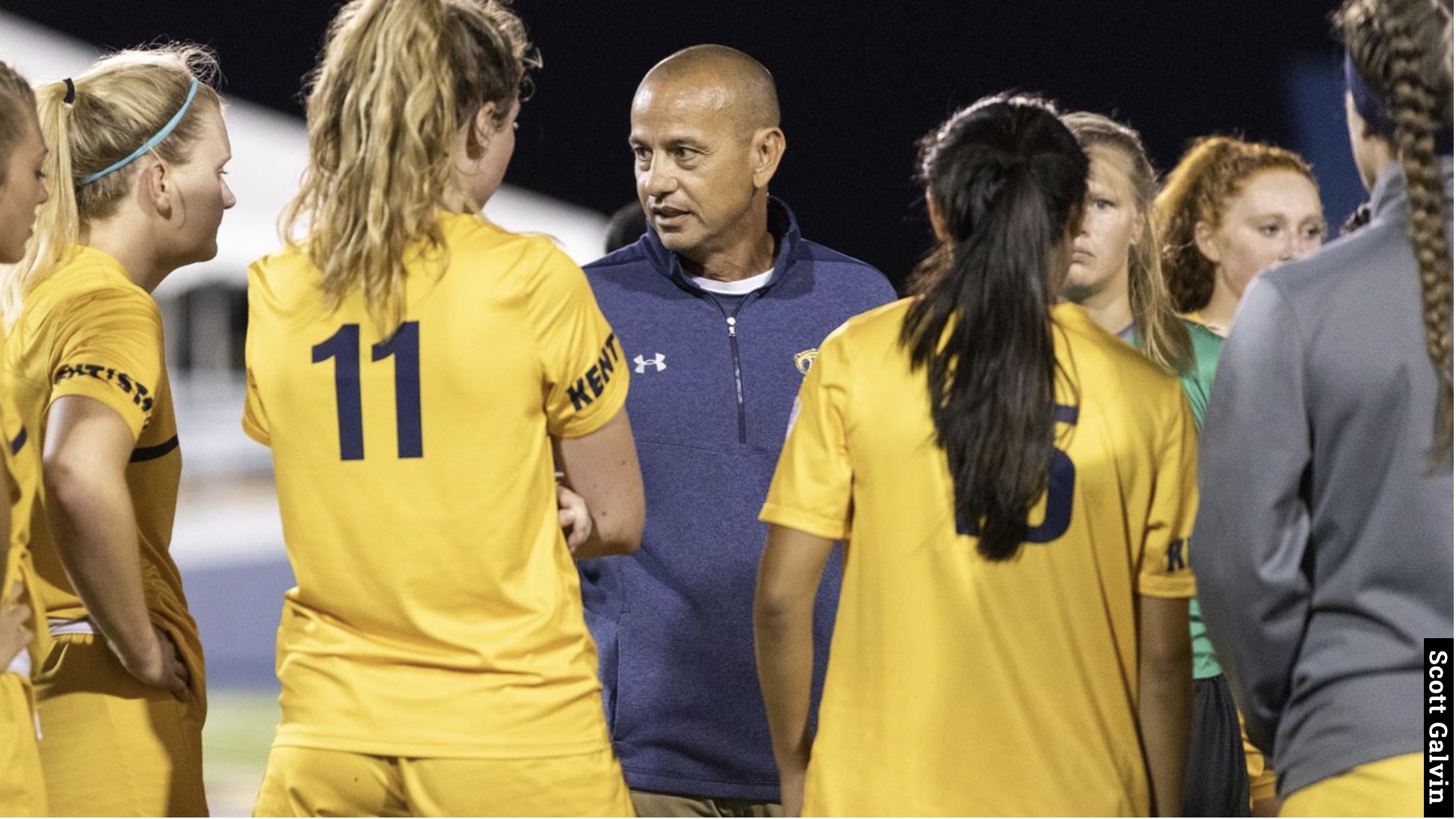 KENT, Ohio – Head coach Rob Marinaro announced that the Kent State soccer program has added nine student-athletes to its roster for the 2020 season.
Julia Csernyik (Stow, Ohio), Callie Cunningham (Connellsville, Pa.), Emily Dente (Copley, Ohio), Keyosha Donker (Whitby, Ontario), Giulia Giovinazzi (Whitby, Ontario), Luca Ralph (Maple Grove, Minn.), Dalaney Ranallo (Jefferson Hills, Pa.), Siena Stambolich (Kleinburg, Ontario) and Amanda Winquist (Medina, Ohio) will join the Golden Flashes for the 2020 season.
"We are very excited to see this group in action," Marinaro said. "These nine student-athletes are a special group that will represent us very well in the classroom, on the field, and within the Kent State community."
Julia Csernyik
Stow, Ohio – Stow-Munroe Falls High School
Internationals ECNL – Midfield/Defender
A local product, Csernyik was a two-year letterwinner at Stow-Munroe Fall High School. She earned all-conference and team defensive MVP honors in 2017. Csernyik played for Internationals ECNL during club season, helping her team advance to the national semifinals in back-to-back years and qualify for the North American Cup in 2018.
Callie Cunningham
Connellsville, Pa. – Connellsville High School
Century United – Forward
A four-time all-county selection, Cunningham scored 103 goals during her standout career at Connellsville High School. She also earned WPIAL honors three times. Cunningham played her club ball for Century United and helped her team capture three Pennsylvania State Cup titles and is a teammate of Ranallo. She was the USYS National League scoring leader in 2018 and was invited to participate at U.S. Soccer National Training Center during her youth career.
Emily Dente
Copley, Ohio – Copley High School
Internationals SC – Defender
Dente earned All-Ohio Second Team and SLAC Player of the Year accolades in the fall while playing center back for a Copley team that won a district title. She contributed one goal and four assists for the Suburban League American Conference champions. A three-sport athlete at Copley who also letter in basketball and track and field, Dente was a state qualifier in the 100-meter hurdles as a junior.
Keyosha Donker
Whitby, Ontario – Father Leo J Austin High School
N Toronto Nitros – Defender
Donker helped lead the North Toronto Nitros to two Ontario Player Development League championships. Played this past summer for Dero in Ontario League 1 women's league. She was also selected for the Ontario Provincial Team at the U14, U15 and U16 levels.
Giulia Giovinazzi
Whitby, Ontario – Father Leo .J Austin
FC Durham / Whitby FC – Midfield
Giovinazzi's Father Leo J. Austin Catholic Secondary School team was a 2019 OFSAA finalist. She also led the Wildcats to conference championships in 2017 and 2019. Most recently, Giovinazzi was a member of FC Durham, competing in games for the club's League 1 Women FC Oshawa and OWSL U21 Provincial-Elite and Provincial teams. She was selected for the Ontario Provincial Team at the U15 and U16 levels.
Luca Ralph
Maple Grove, Minn. – Maple Grove Senior High School
Maplebrook – Midfielder
Ralph was a key contributor on Maple Grove High School's state championship team this past fall that was ranked No. 21 in the country by USA Today Sports. She earned a spot on the all-state tournament team after assisting on a goal in the title game and was selected to play in Minnesota's senior all-star game. A two-time all-conference performer, she helped the Crimson advance to at least the state quarterfinals and a 52-7-3 record during her three seasons as a varsity letterwinner. Played Club soccer for Maplebrook which won state cup in 2018 and also participated on the USYS National League.
Dalaney Ranallo
Jefferson Hills, Pa. – Thomas Jefferson High School
Century United 01 – Midfield/Defender
A two-time All-WPIAL selection, Ranallo was named team MVP and was the top goal scorer in all four of her seasons at Thomas Jefferson High School. She helped her Century United 01 club team win three Pennsylvania State Cup titles and is a teammate of Cunningham's. Ranallo was also a standout on the Jaguars' basketball team and earned all-section second-team honors.
Siena Stambolich
Kleinburg, Ontario – Bill Crothers Secondary School
Ontario REX – Midfielder
An attacking center midfielder, Stambolich played for Vaughan SC OPDL 02 team during her club time. She was also a member of the Ontario REX Super Centre for the past two years, which provides top youth talents with a centralized, daily training environment that supports Canada's elite female youth players through advanced curriculum, for the past two years. She was selected for the Ontario Provincial Team at the U14, U15 and U16 levels.
Amanda Winquist
Medina, Ohio – Cuyahoga Valley Christian Academy
Internationals ECNL – Forward
A Second Team All-Ohio selection as a freshman at CVCA in 2016, Winquist tallied 33 goals and 72 points during her lone season for the Royals, which both rank second in the school's single-season record book. She helped Internationals ECNL earn a spot in the national semifinals in 2019 and to a North American Cup championship in 2017.