Jefferson Cup U-10 to U-14 Girls Weekend kicking off Saturday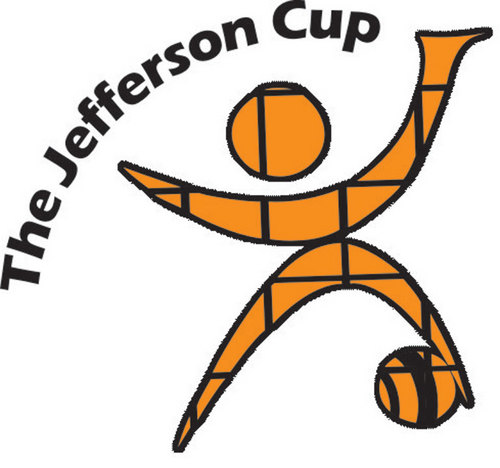 U-10 to U-14 Girls Weekend Schedule | Tournament Website
The Jefferson Cup U-10 to U-14 Girls Weekend is being played this Saturday and Sunday, March 14-15 with over 320 of the top teams in the country descending on Richmond and Williamsburg, Va. to compete in the event hosted by the Richmond Strikers.
ECNL and pre-ECNL teams account for a significant portion of the top several flights alongside a wide collection of premier level US Youth Soccer and US Club Soccer sides. Attending teams represent a total of 150 clubs from 19 different states.
In the U-14 age group, the following ECNL teams will be competing across the various flights: FC Virginia, Bethesda SC (MD), Council Rock United FC (PA), Richmond United (VA), World Class FC (NY-E), Penn Fusion SA (PA), Continental FC DELCO (PA), Atlanta Fire United (GA), McLean YS (VA), Maryland United FC and NC Fusion.
Various US Youth and US Club State Cup and Regional champions will be competing as well, along with reigning champions of the US Youth Soccer National League, Region I Premier League, Midwest Regional League and EDP League among other high level state and regional leagues.
The U-10 age group features five total flights, three 8v8 brackets and two 7v7. The U-11 age group is composed of eight flights, seven of which are 8v8 and one is 11v11. Five 11v11 brackets and five 8v8 brackets comprise the U-12 age group, while the U-13s and U-14s each have nine flights of 11v11.
Games will be played at 12 field locations including River City SportsPlex, Stratton Park, Striker Park, Randolph Macon College, Dorey Park, Longdale Fields, Pole Green Park, Redskin Park, Ukrop Park, University of Richmond and Capital Park in the Richmond area and JCC Warhill Sports Complex in Williamsburg.
Saturday's opening round of games kick off at 8:30 a.m. and run throughout the day with the final full round starting at 5 p.m. Sunday's first round of kickoffs take place at 8 a.m. with group play wrapping up in the morning and finals being played during the afternoon. Sunday's final full round of games kickoff at 2 p.m.
The Jefferson Cup continues next weekend with the Girls Showcase Weekend running from March 20-22.
Jefferson Cup Girls Showcase Weekend Championship Division Previews
U-15 | U-16 | U-17 | U-18
Jefferson Cup U-10 to U-14 Girls Weekend Championship Divisions
Breakdown of attending clubs for the Jefferson Cup U-10 to U-14 Girls Weekend
Virginia (30): Braddock Road YC, FC Virginia, Richmond United, PWSI Courage, Beach FC, DC Stoddert, Northern Virginia SC, Arlington SA, McLean YS, Vienna YS, Richmond Kickers, Loudoun Soccer, Virginia Rush, Chantilly YA, FC Milan, Richmond Strikers, Virginia Legacy, Richmond United, Virginia SA, Southwestern YA, Annandale United FC, Fredericksburg FC, FCV Ashburn, Churchland SL, Great Falls SC, New River United, Winchester United, Lee Mt. Vernon SC, Herndon YS, Chesapeake United SC
Pennsylvania (23): Penn Fusion SA, Yardley Makefield Soccer, 1776 United, PA Classics Academy, HMMS Eagle FC, Continental FC DELCO, Rage SC, Ukrainian Nationals, Century United, PA Crew Academy, Council Rock United SC, Lower Merion SC, North United FC, Beadling SC, Philadelphia SC, Hulmeville SC, West Chester United, Lehigh Valley United, Acadia Fire FC, SuperNova FC, Arsenal FC, LDC United, Allegheny Force FC
New Jersey (22): NJ Wildcats, NJ Crush FC, PDA, STA Morris United SC, New Jersey SA, New Jersey Cedar Stars Academy, Atlantic United Academy, TSF Academy, South Jersey Elite Barons, International Girls FA, Brick Township SA, NJ Stallions Academy, FC Copa, New Jersey Rush, TSF Academy, Quicksrike FC, Real New Jersey SC, Timberbirch Broadmoor AA, Middletown SC, Soccer Domain FC, Voorhees SA, Cherry Hill FC
Maryland (19): Calvert Elite SC, Maryland United FC, Bethesda SC, Pipeline SC, FC Frederick, Harford FC, PHWM SC, Olney Boys & Girls Club, Premier SC, SA of Columbia, Starz SC, API Select, St. Mary's Soccer, Lyons Township SC, Baltimore Celtic SC, Arundel SA, Maryland Rush Montgomery, Baltimore Bays SC, Future FC
New York (12): Tri-State FA, New York SC, World Class FC, Atletico FC, HBC Soccer, Empire Revolution SA, Manhattan SC, Greater Binghamton FC, Rochester Junior Rhinos SC, Syracuse DA, Massapequa SC, Dix Hills SC
North Carolina (10): FC Carolina Alliance, Carolina Rapids, CASL, Lake Norman SC, Triangle FC Alliance, Charlotte United FC, NC Fusion, Triangle United Soccer, Charlotte SA, Greensboro United SA
Ohio (9): Cincinnati United Premier, Cleveland FC, Grand Rapids Crew, Ohio Premier SC, X-Treme Select SC, Canton United SC, Tri-State FA, Cleveland United SC, AC Premier
Georgia (5): Atlanta Fire United SC, North Atlanta SA, Tophat SC, United FA, Gol SA
South Carolina (3): Discoveries SC, Storm SSA, South Carolina United FC
Massachusetts (3): Boston Breakers, Global Premier Soccer, Aztec Soccer
Connecticut (3): Connecticut FC, Oakwood SC, Yankee United F.C.
Michigan (2): Michigan Burn, WAZA FC
Delaware (2): Delaware Rush, Delaware Union
Texas (2): Liverpool FC America, Sting SC
Illinois (1): FC United Academy
Florida (1): Clay County SC
Rhode Island (1): Bayside FC
Minnesota (1): Maplebrook SA
Hawaii (1): Surf SC