Vienna YS names former Fulham FC Youth Academy director Richard Gunney as Technical Director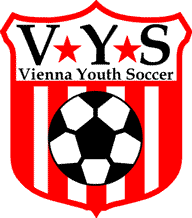 VIENNA, VA (Via Vienna Youth Soccer) – Vienna Youth Soccer, Inc. (VYS) has announced that Richard Gunney will join the club as its Technical Director. Gunney, who brings with him a long track record of technical leadership and player development at some of the highest levels of soccer across Europe, is widely regarded for his ability to develop and grow the sport of soccer at all levels.
Gunney is the current National Development Officer of the Wales Soccer Association and is the current head coach of the Wales Men's National Futsal Team. In his technical role as the National Development Officer, Gunney has developed and implemented national technical training and coaching education programs for the Association at both the youth and elite levels, and has spearheaded award-winning grassroots programs through partnerships with other Union of European Football Associations
(UEFA) organizations to bring the soccer experience to players with disabilities.
In addition, Gunney serves as a member of the UEFA Study Group, an elite technical exchange program aimed at improving coaching education and youth soccer across UEFA's 53 national associations, and regularly travels throughout Europe to present and lead coaching seminars and conferences. On the field, Gunney has led the Wales National Futsal Team since 2011 and has been responsible for leading the team's efforts to play in major international competitions and to qualify for the UEFA European Championships.
Prior to his appointment by the Soccer Association of Wales, Gunney was the Technical Director for Barclays English Premier League club Fulham FC's Girls Centre of Excellence from 2007 to 2010. As the Technical Director for the Centre of Excellence, Gunney was responsible for managing and developing technical direction to the Fulham FC youth academies under his supervision. Under Gunney's technical direction, the Centre of Excellence produced seven international players for the England Women's National Team.
As the VYS Technical Director, Gunney will be responsible for developing a technical vision and curriculum for all VYS players, both house and travel, consistent with the U.S. Soccer Curriculum and best practices internationally.
"The VYS Board and I are extremely excited that Richard will be our Technical Director," said
VYS President Mike Allen. "He will provide world-class leadership and bring a wealth of experience at all levels to lead VYS forward. His deep soccer and coaching knowledge combined with the depth of his experience from the club level all the way up to the national level truly set him apart. I am confident that he will be an excellent steward of core VYS values and that he will strengthen and further develop VYS programs to the benefit of all Vienna players and coaches in accordance with our mission statement."
"I am delighted to be joining VYS and looking forward to this exciting new challenge," said Gunney. "I believe passionately in the values the club stands for and will be working hard to strategically add further improvements to this fantastic community club. I have been fortunate to travel across Europe and the US developing my knowledge and skill set at every level of the game. I am excited about sharing these experiences with everyone involved with VYS as we embark on this exciting new journey together."
Gunney will also strengthen VYS' relationship with the Washington Spirit. Spirit General Manager and Head Coach Mark Parsons previously served as Chelsea FC's academy director when Gunney served in that same position at neighboring Fulham, and they have maintained a professional relationship since then. "Richard is an exceptional coach, educator and leader who is going to bring plenty of expertise to Vienna and Virginia," said Parsons. "He has a wealth of knowledge and passion which I have had the opportunity to see first-hand during my time in England. I am very excited for VYS and the community for capturing a great talent and person such as Richard."
Apart from his technical expertise, Gunney is also a highly accomplished and experienced coach at all levels. In addition to his Wales National Team and Fulham FC coaching duties, he has also served as the Head Coach for the Taffs Well Men's Soccer Club in Wales, where he has led an elite semi-professional men's team to the Welsh League Cup on multiple occasions; as a coaching consultant to Cardiff University to help develop their championship-winning collegiate soccer program and youth development initiatives; and as a community recreational coach in Surrey County. He holds the UEFA A, National Youth, and Goalkeeping Coaching Licenses and has spent time furthering his coaching education with a large number of national organizations and professional clubs across Europe.
Gunney has prior experience coaching in the Northern Virginia area with Soccer Academy USA
and the Culpepper Soccer Association. He has also worked at numerous residential and day
camps at James Madison University and Mary Washington University.
Gunney graduated from Staffordshire University with a BSC (Honors) in Sports Science and previously studied at St. David's College in Wales.
As a player, Gunney was a three-year starter for his collegiate team and a semi-professional player in England for six seasons. He is also an accomplished multi-sport athlete, having played previously on the national inline hockey team and winning regional honors in cricket. Gunney is relocating to the United States and expects to start with VYS in April.