Jefferson Cup: Tight results abound as Girls Weekend ends with a bang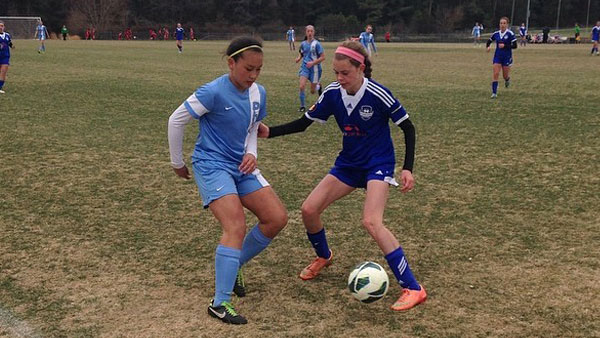 The Jefferson Cup Girls Weekend came to a close for another year on Sunday, with a number of teams triumphant and all left with plenty to celebrate on their journeys home from central Virginia.
Played out amid falling temperatures — with the threat of snow later that evening — teams from across the country were unperturbed as they looked for that final victory, the older ones hoping to impress the hundreds of NCAA coaches in attendance.
[ +Check out SoccerWire's full selection of Jeff Cup coverage here ]
For the older age groups— Under-16 through U-18 — the matches today were their third in the space of just three days in what has been an intense period. In the younger age groups, U-15 right down to U-10, some played another two games today as their hectic competitions came to a conclusion.
Atop the final standings, there was a good mix of teams from the Mid-Atlantic area with those from elsewhere, as the Richmond Kickers YSC, Match Fit Academy and McLean Youth Soccer celebrated tournament triumphs alongside the likes of Ohio Elite, Delaware Rush and Albertson SC Fury.
With matches kicking off as early as 8 a.m. ET for some teams, it was a long day for many involved, especially as now they begin their travel home with the impending threat of a winter storm in the area.
However, the thrill of victory and a good performance for the watching college coaches and parents will surely help lift many spirits.
Here are a few highlights from Sunday's play.
U-18
Richmond Kickers YSC and McLean Youth Soccer's ECNL '95s both finished with a 100% record on Sunday as they won their third and final games in the Championship tournament. The Kickers beat Braddock Road YC 95 Elite 2-0, while McLean snuck past previously-unbeaten Loudoun Soccer 95 Red 2-1. The Kickers finished top of the bracket, coupling a free-scoring offense with a defense that was not breached all weekend.
Elsewhere in that age group, Ohio Elite took the honors in the Elite category as they finished as the only team to win all three of their games. Sunday saw them take a convincing 3-0 victory over Baton Rouge, which helped them enjoy a six-point advantage over second-placed PA Classics in the final standings.
[ +Check out the Jeff Cup's official Instagram feed here ]
U-17
Match Fit Academy, PSC Baltimore and Louisiana Fire Juniors 97G Navy all finished tied at the top of the U-17 Championship standings with 18 points after a tense day of competition. The Fire beat Toms River FC United 96/97 3-0, while PSC Baltimore beat McLean MPS Force ECNL '96 1-0 and Match Fit Academy ECNL drew 0-0 with VSA Heat Blue. Match Fit were helped by their superior tally of six goals scored, meaning they took home the trophy after an incredibly tight contest.
In the Elite bracket, Greater Flemington SC Flames finished top of the pile as they won all three of their games without even conceding a goal. Their tournament came to an end with a 2-0 win over FC Revolution Blackhawks. Second-placed Prince William Soccer Inc.'s Courage 96 Red also had a 100% percent record, which they preserved thanks to a hard-fought 2-1 win over Empire Revolution State Academy 96/97.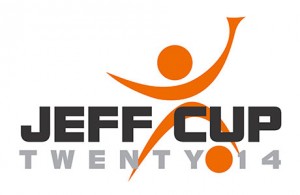 Ohio Premier started the long journey back to the Midwest with the Superior tournament trophy, as their winning streak continued. They overcame LA Premier FC (Goodman) 2-0 to secure the hardware to take back to Middleburg Heights, Ohio.
U-16
In the U-16 Championship tournament, New Jersey Stallions Dynamite finished as the clear frontrunners thanks to a 2-0 win over FC Virginia. The Stallions' offense scored 11 goals in three games, one of the leading tallies of the weekend, combined with just two conceded. They beat Syracuse Development Academy in second place by a tremendous eight points, despite the upstate New York-based team taking a convincing 4-0 win over Ponte Vedra SC.
Richmond Kickers YSC Elite were successful at the Elite level, winning their final game 2-1 over Princeton SA to go top of the table with a spotless record. Brentwood SC Pride 97 were hot on their tails in second, but were stymied by a 1-1 draw against LA Premier in their concluding match.
Concorde Fire Elite won the Superior divisionand New York Rush Patriots topped the Platinum bracket, while Canadians Darlington Fusion finished in a very respectable third place in the Classic category. Their campaign ended with a 2-1 win over Beach FC, with the Ontario-based side now beginning a long journey back north of the border.
[ +Jeff Cup: After long journey, Canadian U-16s Darlington Fusion impress ]
U-15
PDA O'Reilly of New Jersey celebrated winning the U-15 Championship game as they defeated ASA Azzurri 2-1 in the final. In the bonus game, NEFC Elite NPL were victorious over YMS Premier 98 Xplosion by a 1-0 margin. Only ASA Azzurri had tasted defeat in the tournament before those final matchups.
The Elite competition was won by Albertson SC Fury ECNL, who defeated Match Fit Academy ECNL 2-1. In the bonus game, Brentwood SC Freedom 98 beat Richmond Kickers YSC Elite 1-0 to end their tournament on a high note.
Many teams have a reason to celebrate tonight after coming away with a trophy in one of the most prestigious youth soccer tournaments in the country. Three days of hard-fought competition showed why Girls' Weekend remains one of the top events on the elite girls soccer landscape in North America.