Jefferson Cup helps UVa's Steve Swanson with present and future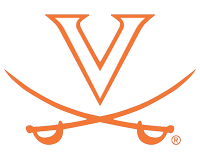 When it comes to college soccer, women's and men's, the University of Virginia is one of the most stable and successful programs in the nation. UVa has produced great teams and a number of all-American players, including last year's MAC Hermann Trophy winner and U.S. Women's National Team member Morgan Brian.
For those at the Jefferson Cup this weekend, there was a taste of the current and potentially future Wahoos.
As part of the college spring friendly – a tradition at the Jeff Cup – the Cavaliers, College Cup finalists, had a match set up at Striker Park on Saturday evening against Duke. Due to field conditions, the match moved to Ukrop's Park, where the game ended in a 1-1 draw.
Regardless of the pitch, UVa coach Steve Swanson has always enjoyed his time at the Richmond event.
"We've been playing Duke in spring games for a while now. It's a real good in between, half way, a little more for them, little less for us. The Jeff Cup has been great. We've be going to Jeff Cup for a long time. It works out well. We know we are going to get a lot out of it," Swanson said on Saturday.
He said going to the tournament is a win-win situation, as his team gets to play and he gets a chance to recruit and see a lot of players.
"We've recruited at the Jeff Cup every year since I've been here. We were out [Friday] night. We always come down and recruit kids. It's always been a strong event. Originally, when I first got to Virginia in 2000, it was more of a regional event," he said. "But now it has been interesting watching it develop. It's gotten to be more of a national event. It's a credit to the people who run it."
Swanson said the tournament attracts a lot of good teams and players within them, and he knows that better than most. He said a good amount of his roster in Charlottesville has played in the event.
During this spring, including Saturday's game, he wants to continue to teach his team and see them grow ahead of the fall.
"Every spring is a little different. We really enjoy the spring. It's a great teaching time for us. It's a great chance to develop the players. We take that part very seriously," he said.
As for next season, his team had just four seniors on the 2014 roster and is bringing in a nice recruiting class that has top in-state talent and some serious quality outside of the Commonwealth. Courtney Peterson and Betsey Brandon are two who have gotten call-ups to youth national teams. Hana Kerner, the New Jersey Player of the Year, should be a force up top.
Swanson hoped to find some other top-tier recruits over the weekend.
"It's nice because Richmond is so close, and it is obviously part of our home state. It's a great place for us to come and has been very helpful for us in terms of evaluating players," Swanson said.
Swanson said he always has fun at the Jeff Cup, and 2015 was no different.
"We've always enjoyed a really healthy relationship with the soccer community in Richmond," he said. "They have been great to us. We value and appreciate everything they do for us."