Jefferson Cup expands to four weekends starting in 2017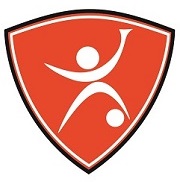 Application | Twitter | Facebook
(Via Richmond Strikers Tournaments) – Beginning in 2017, the Jefferson Cup will feature four weekends of top level competition. The flagship event of the Richmond Strikers Tournament Series has expanded to include two boys' weekends and two girls' weekends, separating the college showcase divisions and the younger age groups.
For the past two years, the Jefferson Cup has been divided into three weekends, including a Boys Weekend, a younger Girls Weekend and a Girls Showcase Weekend. Following the success of the two separate girls' events, the boys' side will now follow suit beginning with the upcoming tournament in 2017.
Separate weekends for the younger divisions and the college showcase age groups will allow for additional capacity, providing more teams with the opportunity to compete in the prestigious tournament. Attending college coaches will also have greater access to the wide collection of elite prospects from all over the country.
"Following the success of our Girls Showcase Weekend we are excited to form a dedicated weekend specifically for a boys showcase event," said Chris Friant, Director of Club Operations for the Richmond Strikers. "Overall this will give more teams access to our larger field complexes and some outstanding competitive match-ups."
The dates for the 2017 Jefferson Cup have been announced, along with the opening of the applications. The tournament will start with the Boys Weekend (U10-U15; 2007-2002) from March 11-12, followed by the Girls Weekend (U10-U14; 2007-2003) from March 18-19. The Girls Showcase Weekend (U15-U19) will be played March 24-26, and the Boys Showcase Weekend (U16-U19) will close out the tournament from March 31-April 2.
Younger age group weekends will be played over the course of Saturday and Sunday. The three-day Showcase Weekends will be played Friday-Sunday. U-10 through U-15 age groups (2007-2002) will feature a Championship Format, while U-16 and older (2001-1998/99) will feature a Showcase Format.
"Both college coaches and the showcase teams will find more exceptional competitive games on two or three of the nation's best field complexes, featuring both natural grass and synthetic turf," said John Faircloth, Richmond Strikers Director of Tournaments.
More than 1,100 total teams from 30 U.S. states and Canada competed in the 2016 Jefferson Cup, one of the nation's largest and most challenging youth soccer tournaments. On an annual basis, the event plays host to over 100 US Youth Soccer and US Club Soccer state champion teams, along with dozens of regional and national champions from various age groups.
The event draws hundreds of college coaches from all over the country representing all levels of collegiate soccer, and creates a stage for top match-ups of inter-league competition, bringing together teams from the Elite Clubs National League (ECNL), US Youth Soccer National League, National Premier Leagues (NPL), US Youth Soccer Regional Leagues, Club Champions League (CCL), the Elite Development Program and a range of other challenging regional and national leagues.
Jefferson Cup 2017 Dates
Boys  Weekend
U10-U15
2007-2002
March 11-12, 2017
Girls Weekend
U10-U14
2007-2003
March 18-19, 2017
Girls Showcase Weekend
U15-U19
2002-1998/99
March 24-26, 2017
Boys  Showcase Weekend
U16-U19
2001-1998/99
March 31-April 2, 2017