Jefferson Cup 2016 Championship Division Preview: U-16 Girls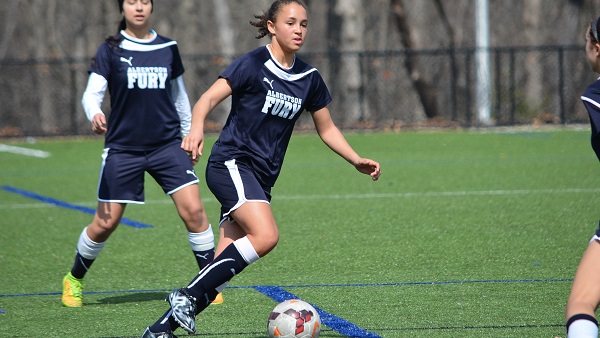 With the 2016 Jefferson Cup quickly approaching, SoccerWire.com has started an article series previewing the top divisions for the showcase age groups.
See below for a look at the U-16 Girls Championship Division.
Jefferson Cup 2016 Schedules
Boys Weekend | Girls U10-U14 | Girls Showcase
Jefferson Cup 2016 Championship Division Previews
Boys: U-15 | U-16 | U-17 | U-18
Girls: U-15 | U-17 | U-18
Follow the Jefferson Cup: Twitter | Instagram | Facebook
Group A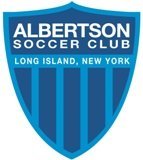 Albertson SC ECNL 99/00
Coach: Alex Patino
After winning the U-15 Elite Orange Division title in a thrilling 3-2 match against Arsenal FC Golden Fire at the Jefferson Cup a year ago, Albertson returns to Richmond seeking to repeat as champs, this time in the top bracket. Led by U.S. U-16 Girls National Team defender Julietta Thron and the rest of the team's tough back line, goals will once again be hard to come by for Albertson's opponents in Group A. The Fury gave up just two goals in group play last year at the Jeff Cup and have accumulated a 2-3-1 overall record to begin their ECNL season. The team has also recently reached the semifinals of the National Elite Women's Soccer Showcase (NEWSS) and placed third in the ECNL New England Division during the 2014-2015 season.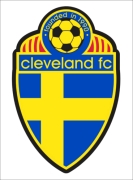 Cleveland FC 99-00
Coach: Ross Nicol
A true powerhouse team in the Midwest for the past several years, Cleveland FC 99-00 has become a mainstay in the top brackets of the Jefferson Cup due to the team's continued success both in Richmond and at other premier level showcase events around the country. The reigning Ohio North State Cup champions and finalists at the 2015 US Youth Soccer Region II Championships finished as semifinalists in the Jeff Cup a year ago, and had the same results at the Disney Showcase and adidas Blue Chip Showcase. Cleveland FC is currently in position to qualify for the 2016 US Youth Soccer National Championships via the National League, where the team is 5-1-1 and in second place in the U-16 Red Division. The team's potent attack has scored three more goals (20) than any other side at the U-16 level, led by the league's top scorer Janiece Joyner (7 goals), along with Vanessa DiNardo, Kayla Fischer and Brooke Weitzel, who have each netted three.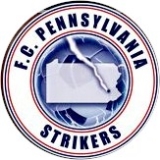 FC Pennsylvania Strikers
Coach: David Shaw
Very few teams in this age group around the country match up well against FC Pennsylvania Strikers, a side that has shown the ability to shut down many different styles of opposing offenses with relative ease. Even against some of the highest levels of competition, FC Pennsylvania consistently stifles its opponents and as a result finds itself as the reigning Pennsylvania East State Cup and US Youth Soccer Region I champion. FCPA conceded just three goals in five games at the 2015 Region I Championships, including 7-0 and 5-0 clean sheet victories in the semifinal and final rounds. The team also reached the semifinal round of the 2015 US Youth Soccer National Championships, and is currently on track to return to Nationals in 2016 by way of the National League. FCPA leads the National League Blue Division with a 4-2-1 record, having allowed only two goals in seven matches. Class of 2018 forward Emily McNesby has netted three of the team's six goals.
+Read: Jefferson Cup 2016 Championship Division Preview: U-15 Girls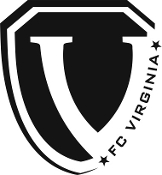 FC Virginia ECNL
Coach: Gus Donolo
The most dominant defensive team in the ECNL Chesapeake Division has conceded just 10 goals in 13 Mid-Atlantic Conference matches, compiling a 9-4-0 record in the conference which is good for second place behind only Richmond United. Currently holding onto the No. 30 seed out of 32 in the ECNL Champions League playoffs race, FC Virginia has received consistent production throughout the season from key player such as Amy Thompson (14 goals, 5 assists), Emilene Parham (2 goals, 4 assist), Maria Pareja (4 goals, 1 assists), and defender Ashley Rodriguez (3 assists). The team is also coming off a national title victory at the NPL Finals at the U-15 level over the summer, a 2-0-1 record in the ECNL U-15 Champions League playoffs last season and a recent run to the semifinal round of the Disney Showcase.
Group B

Florida Krush 99/00 Black
Coach: Hue Menzies
Since the start of the fall 2015 season, this speedy Florida team composed almost entirely of players from the class of 2018 has placed second in the Southern Regional Premier League and first in the Florida Premier League, and recently advanced to the finals of the Disney Showcase, showing that they are once again in top form heading into the Jeff Cup. Krush finished as semifinalists in the event's top U-15 bracket in 2015, and will look to build on that result in front of an even larger collection of college coaches this time in the U-16 age group. Florida Gulf Coast commit Kara Kyramarios, Shayla Smart, Megan Mosley and Jordan Diverniero are some of the leaders of a quick-striking offense and attacking midfield.
+POLL: Which NCAA women's team had the best recruiting class?
PDA Gunners ECNL
Coach: Michael Smith
Currently the No. 1 ranked team nationally in the ECNL, PDA is a perfect 6-0-0 on the young season with a whopping 19 goals scored and only two given up. The reigning ECNL Metro Division champions remain on pace to repeat as one of the most loaded rosters in the country continues to improve on both ends of the pitch. U.S. U-16 Girls National Team players Jillian Wachira and Mackenzie Pluck are among the leaders of the team which includes others that have made early commitments to high level college programs such as Syracuse, Rutgers and James Madison University.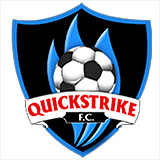 Quickstrike FC Elite 00 NPL
Coach: Jesse Kolmel
Having won division championships at a total of eight high level showcase events in the past year alone, Quickstrike FC has shown without question that it is one of the most dominant teams in the Northeast on a consistent basis. In addition to winning titles at some of the Tri-State region's top events including the US Club Soccer New York Cup, MSSL Spring Showcase, Central Jersey Invitational, NYC Cup Girls Showcase, Town of Wallkill Premier Girls College Showcase and National Elite Women's Soccer Showcase (NEWSS), the team recently took the CASL Showcase's Elite Red Division as well, competing against some of the top teams from throughout the South and Mid-Atlantic regions.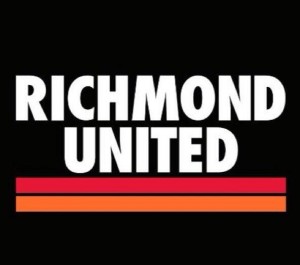 Richmond United ECNL
Coach: Aaron Brunner
Finalists in the Jefferson Cup U-15 Championship Division a year ago, hometown club Richmond United seeks to build on its impressive run by not only returning to, but winning the title match this time around. In ECNL league play this season, Richmond United has been a force to be reckoned with, compiling a 10-3-2 ECNL Mid-Atlantic Conference record which is good for first place in the Chesapeake Division. U.S. U-17 Girls National Team players McKinley Burkett (15 goals, 8 assists), Jordan Canniff (21 goals, 9 assists) and Paige Franks (4 goals, 8 assists) have helped the United attack rack up 42 goals in conference action, 18 more than any other team. Meanwhile the back line, led by Duke University 2018 commit Emily Crocco (2 goals, 1 assists) and Kiersten Hening (3 assists) among others, have allowed just 13 goals in 15 conference matches.