Jefferson Cup 2016 Championship Division Preview: U-17 Girls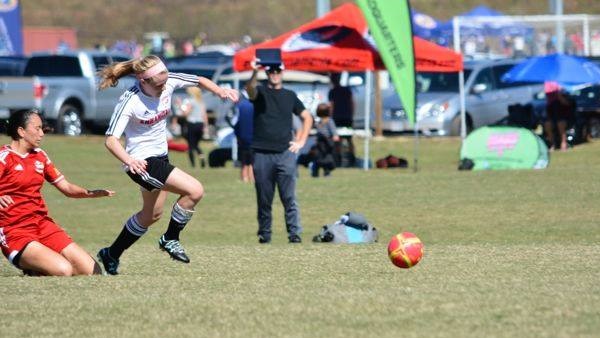 Jefferson Cup 2016 Schedules
Boys Weekend | Girls U10-U14 | Girls Showcase
Follow the Jefferson Cup: Twitter | Instagram | Facebook
With the 2016 Jefferson Cup quickly approaching, SoccerWire.com has started an article series previewing the top divisions for the showcase age groups. Continue reading for a look at the U-17 Girls Championship Division.
Jefferson Cup 2016 Championship Division Previews
Boys: U-15 | U-16 | U-17 | U-18
Girls: U-15 | U-16 | U-18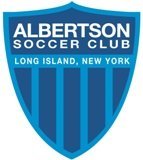 Albertson Fury ECNL
Coach: Paul Riley
Long Island side Albertson Fury returns to the Jefferson Cup seeking to repeat as champions in the top bracket, after compiling an unbeaten 2-0-1 record in group play and outscoring opponents 6-1 to finish atop the U-16 table last year in Richmond. Paul Riley's group has since gone on to win top division titles at the Discovery Cup and National Elite Women's Soccer Showcase (NEWSS), the club's hometown event. Albertson placed second in the ECNL's New England Division a season ago and currently leads the division with a perfect 3-0-0 record in conference play this season. The team is 5-1-0 overall so far in ECNL league play, having scored 13 goals and given up only four. Class of 2018 goalkeeper Erica Lorenzana is among the top at her position in the ECNL's Northeast Conference, coming off a season in which she was selected for a Regional PDP event.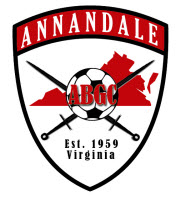 Annandale United FC
Coach: Ann Germain
Finalists in both the Virginia State Cup and US Youth Soccer Region I Championships in 2015, Annandale United FC also had an outstanding spring season in the Region I Champions League, placing second in the U-16 Girls Division 1 Blue. The team is currently in fifth place in the US Youth Soccer National League U-17 Red Division with a 2-4-1 record. Class of 2017 midfielders Anna Heilferty (Boston University commit) and Tiffany Linser led the team with two goals each in National League play. Annandale also has players who have verbally committed to Division I programs such as George Mason University, Longwood and Miami (Ohio).
Bethesda SC ECNL Impact 98
Coach: Michele Rodriguez-Smith
One of the top teams in the ECNL's Mid-Atlantic Conference, Bethesda SC is currently in playoff position at the U-17 level with a 5-2-2 overall record. Class of 2017 University of Tennessee commit Cameron Murtha is leading the team with six goals and six assists through just nine matches. Kori Locksley, another SEC commit who has elected to play for Auburn in 2017, has been a terrific running mate up top with Murtha, scoring five goals and assisting five others. Midfielder Olivia Kane has added four goals and three assists as well for the second-most efficient attack in the Chesapeake Division. In addition to ECNL action, Bethesda has recently won division titles at the Disney Soccer Showcase and Bethesda Premier Cup, since finishing as semifinalists at the Jeff Cup in 2015.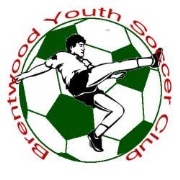 Brentwood SC NPL Freedom 98
Coach: Joe Chimenti
Reigning New York East State Cup champion Brentwood SC has had an outstanding last year and a half in major competitions, advancing to the top flight finals of the MSSL Summer Showcase, EDP Open Cup and New York-New England NPL Crossover Cup, while also winning a division title at the MSSL Spring Showcase and placing first in the EDP League U-16 1st Division North during the spring of 2015. Among the team's key contributors is Rachel Florenz, a two-way player with experience as a US Club Soccer id2 National Selection.
+Read: 'Own The Goal' GK Showcase providing additional exposure at Jefferson Cup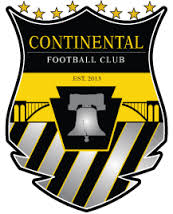 Continental FC DELCO ECNL 98
Coach: Jed Fischer
It has been a strong season so far for Continental FC DELCO 98 in tournament and league play. Since aging up to the U-17 level, the team has earned division titles at prestigious events such as the Bethesda Premier Cup and CASL Girls Showcase while also climbing to third place in the ECNL Metro Division early in the season after placing fifth in 2014-2015. Two-way player Lydia Bartosh is leading DELCO with three goals through six ECNL matches, while forwards Krysta Memis and Alyssa Poarch (University of Maryland 2017 commit) have netted two each.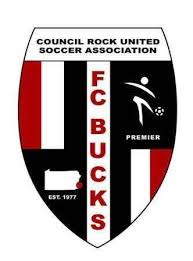 Council Rock United FC Bucks ECNL Wildcats
Coach: Ed Leigh
Another ECNL Northeast Conference representative, FC Bucks placed fourth in the league's Metro Division a season ago while also making a run to the Jefferson Cup Superior Orange Division final and winning their division at the Spring EDP Cup. So far this season, the team has made it to the finals of the EDP Cup Winter Showcase and competed at the CASL Girls Showcase. FC Bucks is off to a slow 1-4-1 start in ECNL action, but has received key scoring production from Kennedy Peace (2 goals, 1 assist), Jesse MaGee (2 assists) and Alyssa Tobin (1 goal, 1 assist).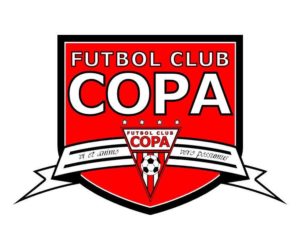 FC Copa Academy 98 NPL Celeste
Coach: Roberto Aguas
New Jersey side FC Copa Academy 98 has consistently fared extremely well at some of the nation's most competitive events in recent months, almost always finishing at or near the top of their bracket. The NPL Finals and New Jersey State Cup finalists have won division titles at the CASL Girls Showcase and MSSL Summer Showcase, and finished atop the standings in the EDP Spring League's 1st Division Central. Copa has also finished as semifinalists or finalists at a host of other prestigious events including the National Elite Women's Soccer Showcase (NEWSS), EDP Cup Winter Showcase, EDP Cup Spring Showcase, EDP Open Cup, New Jersey Cup and the 2015 Jefferson Cup. Forwards Katarina Nilsson (Northeastern) and Christina Rodgers (Providence) are among the team's top class of 2017 verbal commitments so far.

Maryland United FC 98 ECNL
Coach: Dave Stockum
ECNL Ohio Valley Division leader Maryland United FC has won five of its first six conference matches and is 6-2-1 overall, which is good for No. 15 in the league's national U-17 standings. Class of 2017 forward Kimberly McPhearson (4 goals, 2 assists), class of 2016 UMBC commit Jamie Shiflett and 2017 forward Dana Reed (3 goals, 2 assists) are among the leaders of the attack, while 2017 La Salle commit Jenna Soriano (4 assists) and Marissa Vincent (2 goals) provide versatile skill sets playing out of the back. Along with the team's success in league play, United won its bracket at the Bethesda Premier Cup over Thanksgiving weekend and returns to the Jefferson Cup looking to build on a semifinals berth in the Elite Orange Division in 2015.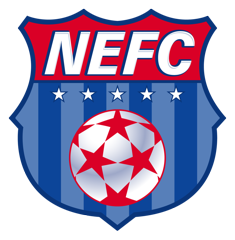 New England FC Elite
Coach: Christopher Hamblin
Massachusetts powerhouse NEFC Elite is the reigning champion in this age group from both the New England NPL and the nation-wide NPL Finals. The team as also reeled off division championships at prestigious showcase events such as the CASL Girls Showcase, GPS Thanksgiving Showcase, New York-New England NPL Crossover Cup and its own club's NEFC Preseason Tournament. NEFC Elite also recently reached the finals of the US Club Soccer National Cup and NEFC November Cup. The team has several recent high profile class of 2017 college commitments including midfielder Riley Lochhead (Boston College), defender Shannon Aviza (Syracuse), forward Kate Hostage (Syracuse) and defender Julianne Ross (Northeastern), among others.
+Read: U.S. U-18 WNT roster named for upcoming Spain event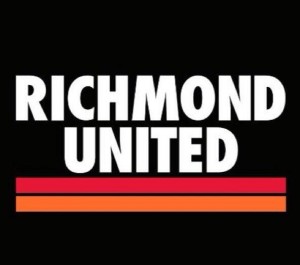 Richmond United ECNL
Coach: Andy McIntosh
This talented Richmond United side playing on its home fields at the Jeff Cup has earned points in nine of its 15 ECNL Mid-Atlantic Conference matches, but unfortunately seven of those contests ended in a draw. The team is currently 2-6-7 in conference play and in fourth place in the Chesapeake Division with 25 goals scored to 27 given up. Multiple players have had consistent success within the team's balanced attack this season, including Mia Jackson (5 goals, 4 assists), Old Dominion University commit Morgan Hall (6 goals, 3 assists), Riley Cook (5 goals, 1 assist), Syracuse commit Laurel Ness and Lyndsey Gutzmer, all representing the class of 2017. The rangy back line has added to the production as well, with defenders such as Virginia Tech commit Caroline Cipolla (2 goals, 3 assists) Samantha Jerabek (3 goals, 3 assists), Victoria Jennings (3 goals) and Maxine Borris (1 goal, 2 assists) not only stopping opposing runs, but starting and even finishing counter attacks for Richmond United.

STA Morris United NPL 98
Coach: Tom Worthington
STA Morris United has laid a stake in the ground in New Jersey at this age group, winning both the US Youth Soccer and US Club Soccer State Cup events in 2015. The team recently finished as semifinalists at the National Elite Women's Soccer Showcase (NEWSS) and placed second in the New York NPL during the spring season. Midfielder Kate Willsey, forward Allison Waxgiser and forward Sarah Cunningham are among the key playmakers on STA's deep roster.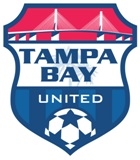 Tampa Bay United Premier 98
Coach: James Cote
Tampa Bay United Premier is the reigning champion of both the US Youth Soccer and US Club Soccer State Cup events in Florida at this level, and is coming off a first place finish in one of the state's top competitions, the Club Directors League (CDL). In addition to success in CDL league play, Tampa Bay United reached the finals of the 2016 CDL Showcase. TBU also recently placed third in the Southern Region Premier League's highly competitive East Division. The Tampa back line is one of the most dominant in the country, led by class of 2017 defenders such as Paige Leibel (Connecticut), Hannah Menendez (North Florida) and Noah Stokes (Coastal Carolina).