Jeff Cup Q&A: Oklahoma FC 99's Stephen Phillips on Sooner State soccer, overcoming tragedy and loud uniforms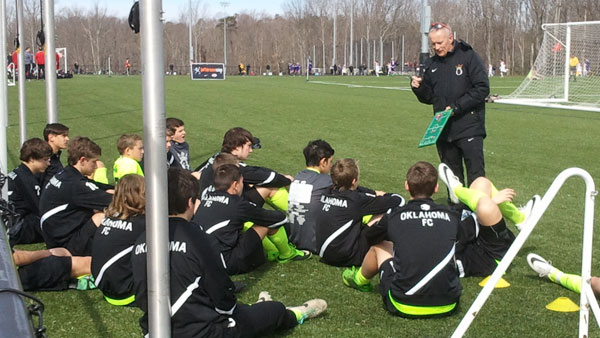 RICHMOND, Va. – Escaping a harsh winter and a relatively limited local scene back home, Under-15 boys side Oklahoma FC 99 have traveled halfway across the country to test themselves against some of the nation's best at the Jefferson Cup this weekend.
Led by Welsh-born coach Stephen Phillips, they've given quite a good account of themselves, claiming the top spot in their bracket with two 2-0 victories that earned them a place in the cup final match of the U-15 Championship division on Sunday afternoon despite dropping Sunday's AM game.
On Saturday SoccerWire.com chatted with Phillips about his team's journey to a Jeff Cup trophy match, and the obstacles they've conquered to reach this point.
SoccerWire.com: Where is Oklahoma FC based?
Stephen Phillips: Oklahoma Football Club is mainly out of Oklahoma City and Edmond. We have some kids from neighboring areas of Norman and Mustang, but [basically] central Oklahoma.
SW: What's it like for your team to come out over here for the Jefferson Cup?
Phillips: It's fantastic. In Oklahoma, unfortunately, we don't have too many good games. The level of competition's not quite high enough there. Two weeks ago we went to Phoenix to play some good games. It's great to be out here and playing because the weather has been against us. We haven't been able to play because of the snow lately. So this is a great opportunity to play against top teams in the country.
SW: What do you try to preach to the players on your team?
Phillips: Be confident, work hard, express yourself and when you go on the field, don't fear anybody. Treat them with respect, but go out there and believe in yourselves because if you have any fear then you're not going to win your game anyway.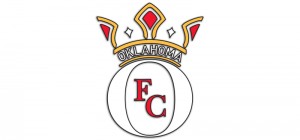 SW: What tactics do you prefer?
Phillips: What we say to the boys is play whatever the other team gives us. We try to play possession sometimes, but if a team is pressing up high and leaving big spaces behind, then we've got the pace so we'll knock the ball in behind you and test you. But if the other team drops off then we'll play a bit more football. So it depends on the quality of the team we're playing against and how they tactically line up against us.
SW: What's the story behind your neon green uniforms?
Phillips: We wanted something to make us stand out; distinguish ourselves from red, white, black which is what everyone wears. And we thought "well, there's not many teams that's going to wear this color," and we're not going to have conflicts since no one else is going to have such a highlighter color. We never have to change when we use it.
SW: Did this team band together after the tornadoes that struck your region last May?
Phillips: Unfortunately, we know some people who lost their lives in that disaster down there. There's a club right out of there called South Lake Soccer Club. We ended up having some charity thing to try and help these people out because unfortunately it took a lot of people's lives. Some of these were soccer players that we knew.
SW: That has to be heartbreaking.
Phillips: Yeah, it is. In that area, it's Moore, Oklahoma that got hit many years ago as well. It seems like they've got the worst weather ever. They've been hit twice and there's no tornado shelters in the schools. Most of the houses don't have basements in Oklahoma. When I bought a house the first thing I did was build a tornado shelter, somewhere to hide. It's tough though, these kids lost their lives, unfortunately.
SW: That has to be especially hard for the kids who played with some of the victims.
Phillips: Yeah, some of these boys are from Norman. So the Norman boys, every day when they drive to practice, they drive on the side of the road where they can see what used to be houses. It's just devastating now. They drive right past that every time they come to train. It's a reminder to them about how lucky they are, and how blessed they are to be out here. That's why, when you're out here, you've got to give it your best because you never know when your last day is going to be, unfortunately. You know?
SW: So what do you expect out of these boys coming into this tournament?
Phillips: They came into this game [OFC's opener vs. Penn Fusion] and some of them were telling me how this is the team that went to the national championship and that they were national runners-up. Some of these boys had fear in their minds, because I overheard some of them talking. I said, "Look, we're just as good as anybody."
Any 11 players can beat any 11 players. Don't worry if they're No. 1 in the nation, 2,000th in the nation, it's 11 players vs. 11 players at the end of the day. This is a good Oklahoma team, they've won state three years and unfortunately this past year they lost in double overtime in the State Cup final for the first time, and I think it's motivated them to work even harder, and to show people around the country that Oklahoma is not just cowboys and Indians, and that Okies can actually play a little bit of football. Well, what I call football anyway.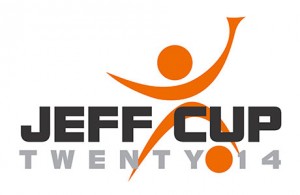 SW: Speaking of which, hearing your accent I've got to ask you where you're from.
Phillips: I'm originally from Wales.
SW: So are you a Gareth Bale fan?
Phillips: He's one of my favorites. He's a one-man show sometimes. This week Wales played Iceland and he scored one and made two. It's good seeing him since Wales is such a small nation. Wales has a population of about 3 million people. Oklahoma is bigger geographically than Wales and the physical population is more or less the same.