James Madison women's soccer announces 2018 recruiting class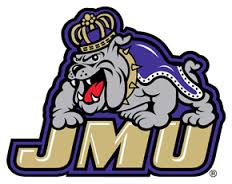 HARRISONBURG, Va. (Via James Madison University) – As his first signing class as women's soccer head coach at James Madison, Joshua Walters, Jr. announced the addition of eight newcomers for the Dukes' 2018 campaign.
"This 2018 class is an exciting mix of Virginia, regional and international players," Walters said. "They will be great additions to the hungry group of players we currently have. As a new coaching staff coming in, your focus is on evaluating and getting to know the current team and committed recruits. Dave Lombardo and his staff valued character in their recruiting, and it shows when I look across this class to see we are the beneficiaries of having great people join the Dukes soccer family."
The Dukes continued to find success in the region, with four players coming to Harrisonburg from inside Virginia, three from the northeast and an eighth from Ontario, Canada. Seven of the eight will arrive at JMU as freshmen this fall, with defender Brianne Beard joining the Dukes after transferring from Liberty.
"This freshman class addressed our needs across the board, from goalkeeper through the backline, midfield and forwards," Walters added. "One of the things I am most impressed about is their versatility. We have asked them to come in fit, open-minded and ready to compete. This class shows the characteristics of one that wants to succeed and put in the blue-collar work we need to find success."
Maddy Arndt
5-10 | Goalkeeper | Virginia Beach, Va.
Frank W. Cox HS | Beach FC
Career Highlights: Helped lead Cox to Virginia 6A State finals as both a freshman and sophomore…Named First Team All-State, All-Region, All-Tidewater and All-Conference as a sophomore, racking up 81 saves…Second-Team All-Conference as a freshman after holding opponents to an 0.67 goals-against average…Named to Top Drawer Soccer's All-America Watch List as a junior before injury ended her season.
Brianne Beard
5-3 | Defender | Chantilly, Va.
Liberty | Chantilly HS
Career Highlights: Played two seasons at Liberty, playing in 15 matches and tallying a pair of shots from the backline…Two-year letterwinner at Chantilly…Member of Olympic Development Program…Four-year captain with Chantilly Comets.
Rhen Blake
5-4 | Defender | New City, N.Y.
Clarkstown HS | NYC FC Girl's Development Academy
Career Highlights: Conference 1 League C Player of the Year in 2016 as a junior…Named All-Hudson Valley Second Team and Third Team All-State as a junior…Cited as both All-Section and All-League selection as a sophomore…Member of U18/19 NYCFC Girls Development Academy.
Cephana Deane
6-0 | Forward | Ajax, Ontario
Pickering HS | FC Durham Academy
Career Highlights: Named to multiple all-district, region and provincial teams while starring at Pickering…Member of FC Durham Academy in U21 Elite League.
Sarah Gordon
5-7 | Defender | Manasquan, N.J.
Wall HS | Wall SC
Career Highlights: Two-time captain at Wall…Led team to NJ State Cup Championship, Division Championship and Shore Conference title as a senior…Named second team all-state as both a junior and senior, racking up 36 goals and 32 assists in those two seasons…Helped lead Wall SC to top-10 state ranking…Participated in NJ Olympic Development Program.
Allison Heckman
5-6 | Midfielder | Lancaster, Pa.
Manheim Township HS | Penn Fusion
Career Highlights: Two-year varsity captain and Manheim Township…Named to Pennsylvania All-State team as both a junior and senior…Four-time selection to All-Lancaster-Lebanon League First Team…Three-Time PennLive Big 11 Team selection…Plies club trade with Penn Fusion under coach Craig Scangarella.
Ashby Larkin
5-9 | Defender | Chesapeake, Va.
Norfolk Collegiate | Beach FC
Career Highlights: Named to TCIS All-Conference Team as both a junior and senior…Tabbed to Division I All-State Team as a junior after racking up 19 goals and nine assists…Helped Norfolk Collegiate to VISAA State Finals as a sophomore…Helped lead Beach FC to top-five national ranking in 2016…Participated in Olympic Development Program.
Abby Maltese
5-10 | Midfielder | Ashburn, Va.
Briar Woods HS | Loudoun Pro U23
Career Highlights: 2018 Virginia Class 5 State Player of the Year…First-Team All-State as a senior…Named First Team All-Conference 14 as a sophomore and junior…Selected Second Team All-Met as a junior…Member of National Honors Society and Science National Honors Society.