James Madison University men's soccer program adds Charlie Hubbard to coaching staff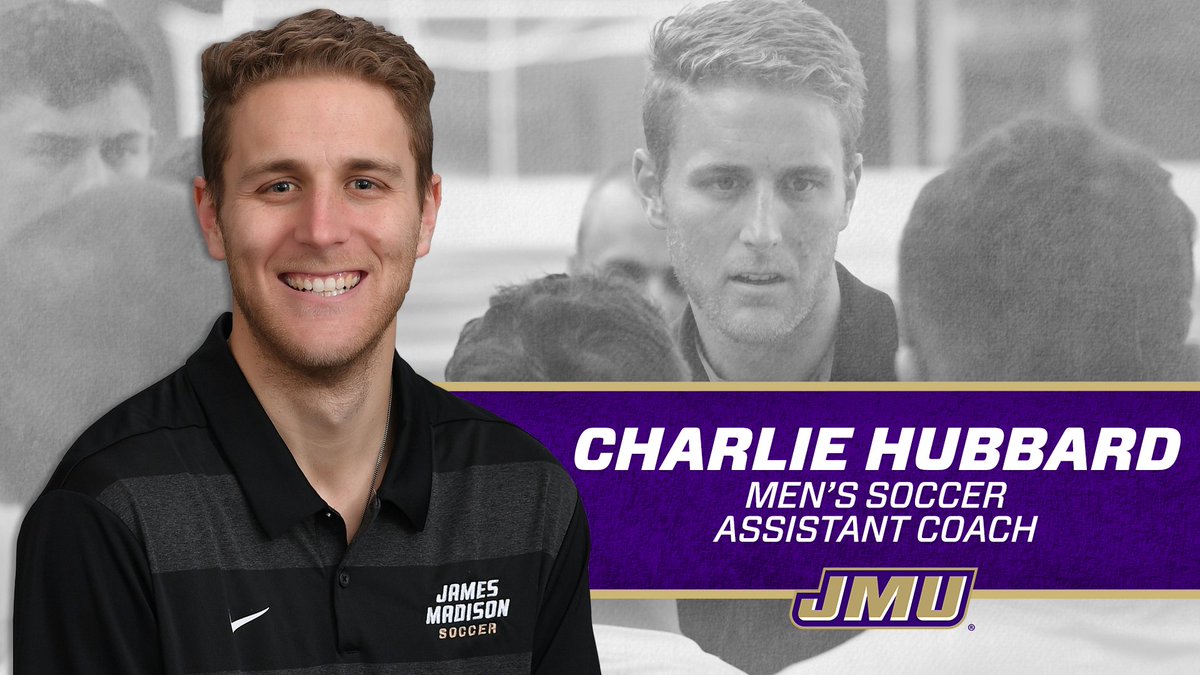 HARRISONBURG, Va. – James Madison University men's soccer head coach Paul Zazenski announced on Thursday afternoon the addition of Charlie Hubbard to the coaching staff as an assistant coach.
"We couldn't be more excited to add Charlie Hubbard to our men's soccer staff," said Zazenski. "Having known Charlie from the recruiting trails there is no doubt we are getting a quality individual and extremely qualified coach. Charlie's DI head coaching experience will serve the program well both on and off the field. He also has his USSF 'B' license which shows his dedication to coaching education. I am confident he will fit perfectly into the future of JMU men's soccer and we are fortunate to have him."
Hubbard comes to Harrisonburg after spending the last four seasons at VMI, where he was the head coach during 2019 season. He served as associate head coach for the first three seasons while at VMI, recruited 41 players over the last three years and helped guide the Keydets to its best season in five years.
"First and foremost, I would like to thank JMU athletics coaches and administration for providing me with this fantastic opportunity," said Hubbard. "I am very excited to join the JMU coaching staff and become a member of this University. JMU has an excellent energy and culture, as well as a fantastic soccer program. I look forward to contributing to the JMU campus community and the men's soccer program in every capacity."
Before heading to Lexington, Hubbard was an assistant coach on the men's soccer team at Dallas Baptist University. He served in that capacity for the 2014 and 2015 seasons, where he helped recruit and develop the team as it played its way to the best season in program history.
Hubbard began his coaching career by spending the 2013 season as assistant coach on both the men's and women's soccer teams at Thomas More College in Crestview Hills, Ky. While there, he assisted both programs as they qualified for the Division III Tournament and aided the women's program to consistently be ranked in the top 25 and reached its first-ever Sweet Sixteen.
A four-year letterwinner at Division II Palm Beach Atlantic University, he set a university record by playing in 84 games throughout his career. He assisted in leading Palm Beach Atlantic to the NCCAA Semi-Final match in his senior year, and made it to the NCCAA National Tournament every year while he was a Sailfish.
Hubbard is a 2013 graduate of Palm Beach Atlantic, earning a bachelor's degree in biblical studies. He also earned his master's in sport management from Dallas Baptist in 2016.