Paul Zazenski hired as James Madison men's soccer head coach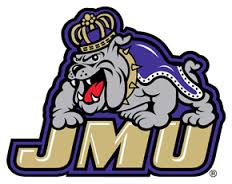 HARRISONBURG, Va. (Via James Madison University) – James Madison Director of Athletics Jeff Bourne announced on Friday that Paul Zazenski has been named men's soccer head coach as Tom Foley departs as a result of a new opportunity for his family.
"Heading into his fourth season, Paul is well-equipped to lead the young men in the JMU men's soccer program," Bourne said. "He was an integral part of a successful season capturing the 2017 conference regular-season title and will provide a smooth transition as most of the team returns to defend that title. We are grateful for the 16 years that Tom served as a soccer coach at James Madison and wish he and his family well."
"I would first and foremost like to thank Jeff Bourne and Kevin White for providing me the opportunity to be the next head coach of the JMU men's soccer program," Zazenski said. "They have entrusted me with a program that is full of history and success, and I intend to do everything in my power to represent JMU men's soccer in the highest possible manner.  Ever since my family and I arrived on campus three years ago, I knew JMU was a special place and I am excited to start a new chapter of my life with such an amazing campus community.  I look forward to working with a great group of players and support staff for the 2018 season and can't wait to hit the ground running.  I would also like to thank my wife and children for their continued support and encouragement.  Go Dukes!"
Zazenski has been an assistant coach for the Dukes since the 2015 season, coordinating aspects of both program operations and player development. In 2017, Zazenski helped the Dukes to a 9-7-3 overall record and 5-1-2 in CAA play to take the regular-season conference championship. JMU claimed a program-record eight players on the All-CAA teams, headlined by Manuel Ferriol earning a spot on the First Team.
Prior to JMU, Zazenski worked at the University of Great Falls, where he served as the head men's soccer coach for the previous five seasons and earned a 70-23-4 record. In addition to his college duties, Zazenski spent six years as the head coach of the Montana United Showcase U16 and U19 teams that developed players from all over the state. He also worked as the Electric City Soccer Club Director of Coaching from 2011-2013.
As a student-athlete, Zazenski played four years of college soccer at UNCG from 2002-05, helping the Spartans to a pair of Southern Conference championships and back-to-back NCAA Sweet 16 appearances.
"I would like to thank Jeff Bourne and Kevin White for giving me the opportunity to be the head coach here at James Madison University for the past three seasons," Foley said. "It has been a great honor to work with everyone at JMU and with the soccer alumni.  I would like to thank all the people who have worked for me and with me over the years in all capacities with special thanks to Coach Zazenski. Most of all I want to thank the players, past and present, for believing in the process. Their loyalty and dedication to JMU and the men's soccer program is unmatched.  The goal is always to leave the program in a better place than when you first arrive. The current players exemplify this every day. They are exceptional young men with high academic standards, strong personnel conviction and the hunger to compete.  I wish the team and coach Zazenski tremendous success.  My 16 years here at JMU have truly been a blessing. Go Dukes!"
"I wish nothing but the best of luck to Tom Foley and his family as he moves on from JMU," Zazenski added.  "I owe a great deal to Tom for hiring me on his staff and for giving me an opportunity at JMU in 2015.  He is a quality friend, coach and person and someone who truly cared about JMU to his core.  I really enjoyed working with Tom and am grateful for everything he did for myself and family over the course of the last three years."
Foley served as an assistant coach for JMU men's soccer from 1997 to 2003 and then returned as associate head coach in 2009. He served as acting head coach in 2012 when Tom Martin went on medical leave and was named head coach in 2015 when Martin departed. He was named CAA Coach of the Year in 2017 after guiding the Dukes to the regular-season title.
James Madison returns nine starters from last year's squad that finished first in the CAA. The Dukes will begin its 2018 slate with a scrimmage against George Washington on Aug. 12 at 7 p.m. at Sentara Park. The first regular-season match for the Dukes is on Aug. 24, when JMU takes on Gardner-Webb at 7 p.m. in the Fairfield Inn by Marriott JMU Invitational.