James Madison men's soccer adds Nick Melville to staff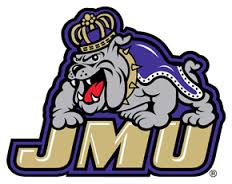 HARRISONBURG, Va. (Via James Madison University) – James Madison University head men's soccer coach Paul Zazenski has announced that Nick Melville has been promoted to the full-time assistant role for the Dukes for the upcoming season. Melville was on staff last season as an assistant during the JMU run to the quarterfinals.
"Nick came into an interesting situation, originally as a volunteer with a lot of unknowns both personally and organizationally with the program. In the time that Nick has been on staff he has done everything needed to separate himself and truly earn the position of full time assistant. He is a young guy with a lot of energy and is great with our student-athletes. Nick is very motivated to be a high-level coach at the Division I level. We are very excited to have Nick on staff full-time and I am confident he will represent JMU Men's Soccer in the highest possible fashion."
Prior to being elevated to the full time assistant, Melville was on staff as an interim-assistant for the Dukes. While with the Dukes the soccer staff was named the Regional Staff of the Year for the Atlantic Region. JMU finished the season ranked No. 8 in Top Drawer Soccer, No. 9 in College Soccer News and No. 10 in the United Soccer Coaches Polls.
"Working with the team last year was a huge opportunity and was one that I tried to make the most of. We had a very successful season and I am really excited to continue working with the guys. Moving forward I am eager to assume more responsibilities and more than anything really excited to work with the guys we have and the guys coming in to continue to reach our goals for the future."
Melville played with GPS Portland Phoenix in the Premiere Development League. At GPS Portland he played four seasons with the club and helped assist numerous youth academy camps and clinics.
As a player Melville helped lead Iowa Western CC to a 48-0-1 record over a two-year span. During those two years the Reivers were 2013 NJCAA Division I National Champions, 2014 NJCAA Division I National Semi Finalists and 2014 NJCAA Division I National All-Tournament Selection. Nick also was named team captain in 2014 during their second season of play.
Following the two years at Iowa Western CC, Nick transferred to the University of Cincinnati where he started in all 36 games he appeared in. Melville was able to score two goals while assisting on 5 from a Center Defensive Mid and Left Back position. Nick was named a member of the Men's Soccer Leadership and Craftsmen group during his time at Cincinnati. In the winter of 2018 Nick was invited to two USL camps including FC Cincinnati and appeared in one friendly match.