Jacksonville University men's soccer unveils recruiting class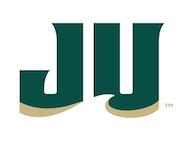 JACKSONVILLE, Fla. – Jacksonville University men's soccer has announced the signing of nine incoming freshman to the class of 2023. Of the nine that have signed their national letters of intent, three are Florida natives while four come to the United States from abroad. The Dolphins welcome the newcomers after losing eight players from the fall 2018 roster.
Kidany Berenguer
Kidany Berenguer is a native of Vega Baja, Puerto Rico, but played his high school soccer at University High School in Orange City, Fla. It was there he set the record for most goals (22) and assists (16) in a single season. To go along with his accomplishments on the field, Berenguer served four years of active duty in the US Navy with an honorable discharge and a Good Conduct service medal. Berenguer was chosen as a member of the 23-man squad to represent the Navy in the 2018 Armed Forces Championship.
"I chose JU for the feeling I got the first time I came on campus, it felt like home. The facilities, the coaching staff and the administrative staff felt like a perfect fit. I look forward to continuing my process of becoming a better version of myself and giving it my all," said Berenguer.
A Word From Coach Ruiz:
"Kidany will add a huge amount of maturity to our group. His ceiling is very high and I believe he has the necessary work ethic to be a high contributor for our program."
Zachary Blice
Zachary Blice played high school soccer at St. Thomas in Houston, Texas, where he helped lead the Eagles to a state championship appearance. Blice achieved First Team All-District recognition all four years in high school and was named First Team All-State in 2017-19. The defender also spent time playing for the Texas United Leones, Huskies Soccer Academy, and Albion Hurricanes ECNL.
"I chose JU because it made me feel like I had a family waiting for you. The vibe I got when I first stepped on the campus gave me those chills where I told myself "I could be someone here". I want to make an impact for the program and be able to become a better person and a better player at JU. I know I can achieve those goals with the coaches and players by my side. Can't wait for the big things we are all going to do this year and the coming years," said Blice.
A Word From Coach Ruiz:
"Zach is a high-level competitor. He loves to win and plays the game with a lot of love. He has great defensive instincts and composure on the ball."
Jake Duncan-Smith
Jake Duncan-Smith will join the Dolphins following a four year career as a starter at Dutchtown High School in Hampton, Ga. Duncan-Smith produced a standout junior season in which he scored 14 goals with 14 assists and was named a First Team All-Region player. The Georgia native was elected to the Georgia High School Rising Junior All-Star game by the Georgia Athletics Coaches Association and also spent time playing with the Region III Olympic Development Program.
"I chose JU because all the coaching staff made me feel at home since day one. The campus is very nice, everyone was extremely helpful and it is a place I can see myself working hard on and off the pitch. I hope to receive a masters degree in Kinesiology and to contribute as much as I can to the help the team compete and win," said Duncan-Smith
A Word From Coach Ruiz:
"Jake is a very physical player with a great level of technical and physical skills. He can play a multiple of attacking positions and will be a huge asset for our team."
Habib Famuditimi
Habib Famuditimi will be joining the Dolphins from Toronto, Ontario where he played soccer for both St. Joan of Arc Catholic High School and the Vaughan Soccer Club. Famuditimi is an experienced winner, having captured a 2017 OPDL Cup Championship, a 2018 Ontario Cup Championship, and a 2019 Academy Tournament Championship.
"I chose Jacksonville University because of the tight-knit family environment, the wonderful Florida weather, and the opportunity to push myself athletically in a D1 surrounding but also academically with the great benefit of smaller classrooms," said Famuditimi
A Word From Coach Ruiz:
"Habib is an intelligent, tough, and versatile defender. He's been a leader in this Vaughan Soccer Academy that constantly produces top-level players."
Cole Reasonover
Cole Reasonover is a Jacksonville, Fla. native and played his high school soccer twenty minutes down the road from JU at Atlantic Coast High School. Reasonover was named an All-Conference player twice in high school and helped his team reach a state Final Four. The defender also spent time playing with Jacksonville's Armada Youth Football Club, all while maintaining a 3.7 GPA and being inducted into the National Honor Society.
"I loved the atmosphere the coaches have built and the competitive nature in the program. I'm looking forward to competing as a team, winning as a team, winning in the ASUN and also a potential NCAA tournament spot," said Reasonover.
A Word From Coach Ruiz:
"Cole is a very tough player with a great amount of versatility and technical skills. He has the professionalism and mentally that we will love to coach and help develop as a coaching staff."
Nikola Salopek
Nikola Salopek, another Florida native, attended Mariner High School in Cape Coral, Fla. where he scored 12 goals and provided six assists as a senior. Salopek added another 16 goals and 12 assists playing with the GPS Florida West club team that same season. Outside of Florida soccer, Salopek spent time training with the Dinamo Zagreb youth academy in Croatia and was a member of the ODP Region III team.
"I chose JU because I felt it fit my academic needs, I fell in love with the campus, and the coaching staff is absolutely amazing. Under coach Mau and Coach Buckner, I feel I can develop my game in hopes of playing at the next level. I'm looking forward to the upcoming season and what it has in store for the team and individually. As a collective standpoint I hope to win the Asun conference. Individually, I'm looking forward to developing as a player and person," said Salopek.
A Word From Coach Ruiz:
"Niko has a high IQ for the game. He's technically very balanced with both feet and has a great amount of work rate to accompany his soccer brain."
Eduardo Thome
Eduardo Thome, a goalkeeper from São Paulo, Brazil, will be joining the Dolphins this fall. Thome played one year at the South Kent School in Connecticut following a distinguished six year career in Brazil, where he served as a team captain. At South Kent, Thome put together nine clean sheets in 13 starts and finished third in the national prep school rankings this past season.
"Chose JU because of the combination of great soccer program and academics, with the advantage of being in an amazing location in Jacksonville, Florida. I'm looking forward to learn from the guys and the coaching staff and help in anyway possible to win the conference, and graduate with a degree in business," Thome said.
A Word From Coach Ruiz:
"Eduardo is technically very clean with his feet and a great shot stopper. He's a GK that gives a back line a great amount of confidence in using him through our build up."
Mason Tunbridge
Mason Turnbridge comes to JU from London, England, where the midfielder attended Fortismere School and the Soccer Chance Academy. Turnbridge also spent time playing for the Tottenham Hotspurs, Wingate & Finchley, Leverstock Green, and Einfield Town. At the age of 16, Turnbridge made an appearance in the FA Cup.
"The guys at JU have shown a lot of faith in me by bringing me to the programme and I hope to repay that by having a successful season and adding assists and goals wherever I can," said Turnbridge.
A Word From Coach Ruiz:
"Mason is a creative midfield player that can change the game with his skillset. He plays with a lot of joy and enjoys combining and setting up his teammates."
Noel Holm
Noel Holm, a native of Stockholm, Sweden, joins the Dolphins after playing for Spånga IS, Norrtulls SK, Djurgårdens IF, Värtans IK teams. He attended Sjölins Gymnasium Södermalm and played for Sweden U17.
"The reason why I chose JU is because I believe it's the right place for me to develop as a soccer player, but also to grow as a person. I really look forward to compete on a high level of soccer, meet new people, and receive an amazing college education," Holm said.
A Word From Coach Ruiz:
"Noel is a highly educated midfield player that understands how to play in our system and how to make players around him better."