Houston Dynamo Academy hires Tony Vigil as High Performance Director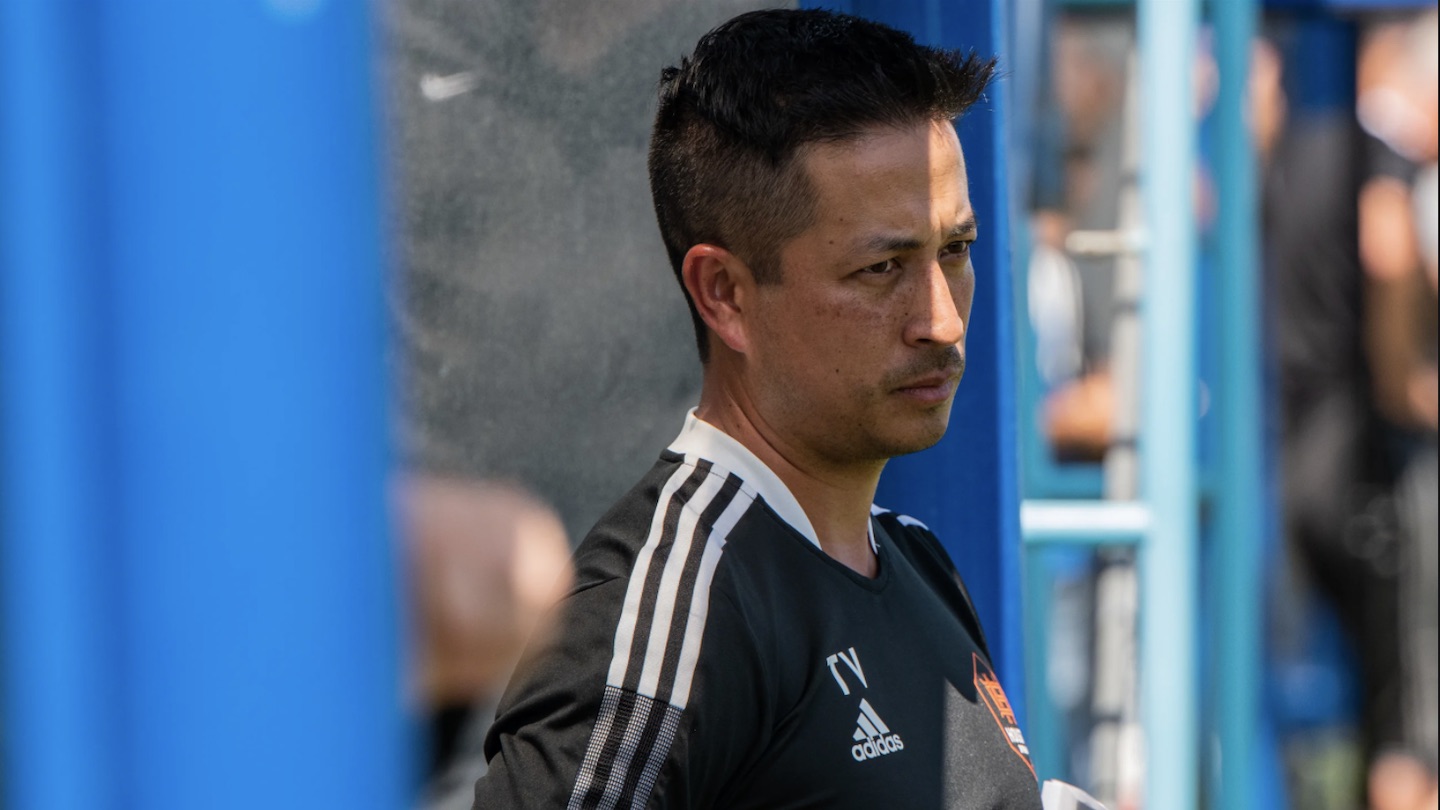 The Houston Dynamo Academy has announced the hiring of Tony Vigil as the club's High Performance Director.
"The role of High Performance Director is a new one within the structure of the Academy and Club. The position provides an extra level of technical support, specifically within the Pre-Professional Phase," Dynamo Academy Director, Paul Holocher said. "There are always strengths or areas that need to improve within a young player's overall game. Development occurs during collective and team trainings, but it also should happen on an individual level. Tony will help provide this type of individual support. He has a strong knowledge of the game, strong attention to detail and is very organized in his approach. The players can and will benefit from this type of extra developmental and attention."
Vigil is tasked with creating an environment that will accelerate the development of Academy players in the Pre-Professional Phase (U-17 and U-23). Additionally, Vigil will design and support ongoing coaching development and collaborate with the First Team technical and support staff to improve individual and collective performance levels.
"The opportunity to join the team in Houston is incredibly exciting, and I am humbled to be able to add to the great foundation that the Club has built. There have been a lot of people in my life and career thus far that have helped me get to this point, and I am eager to pay that forward to my new colleagues and players with this new role at the Dynamo," Vigil said. "The role itself is one of many signs that illustrates the Club's investment into the future of player development, as there is so much that happens with young players once they sign or are close to signing. I am looking forward to working with my new team to ensure that those critical details are addressed precisely, which should ultimately maximize our player development processes at the Club."
Vigil brings more than a decade of experience in youth development both at the collegiate and Academy level. The Lancaster, Calif. joined the Dynamo after five years with Los Angeles Football Club as the Academy Manager. While at LAFC, Vigil supported Co-President and General Manager, John Thorrington, and Senior Vice President and Assistant General manager, Will Kuntz, with first team roster management presentations, as well as partnered with Academy Director Todd Saldaña to present on scouting, player development and community engagement to MLS and US Soccer.
"When you surround yourself with the best, it sharpens you on so many levels on-and-off the field. That drives me to continuously improve," Vigil added. "My focus is to create an environment in Houston where all staff and players feel challenged and inspired, and also clearly understand and execute the work that must be done when pursuing greatness.
Prior to joining LAFC, Vigil spent two years as the Director of Business Development and Academy Head Coach at Albion SC in San Diego, Calif. He coached three boys' team during his tenure and facilitated professional development for the staff by creating and executing leadership and technical programming that focused on individual training and maximizing resources. Vigil has also coached at San Diego State University, UC Riverside and Cal State San Bernardino, heading up player recruitment and development at every institution.
"To achieve the goals we want to achieve in Houston, it will take multiple people firing at optimal levels in all of soccer operations. Houston is a big city with loads of potential, and I plan to align and focus the incredible talent and experience here at the Club to truly showcase the magnitude of what can be done here."
The Cal State San Bernardino alum graduated with a B.S. in Exercise Science, earned a M.A. in Organizational Leadership from Gonzaga University and holds his USSF National A License.
"We have already had several positive developments in just the first few months since Tony's arrival," Holocher added. "We are looking forward to many more as we continue to work to help these motivated young men and players along."