Hope Solo suspended from USWNT for 30 days as U.S. Soccer cites "poor decision"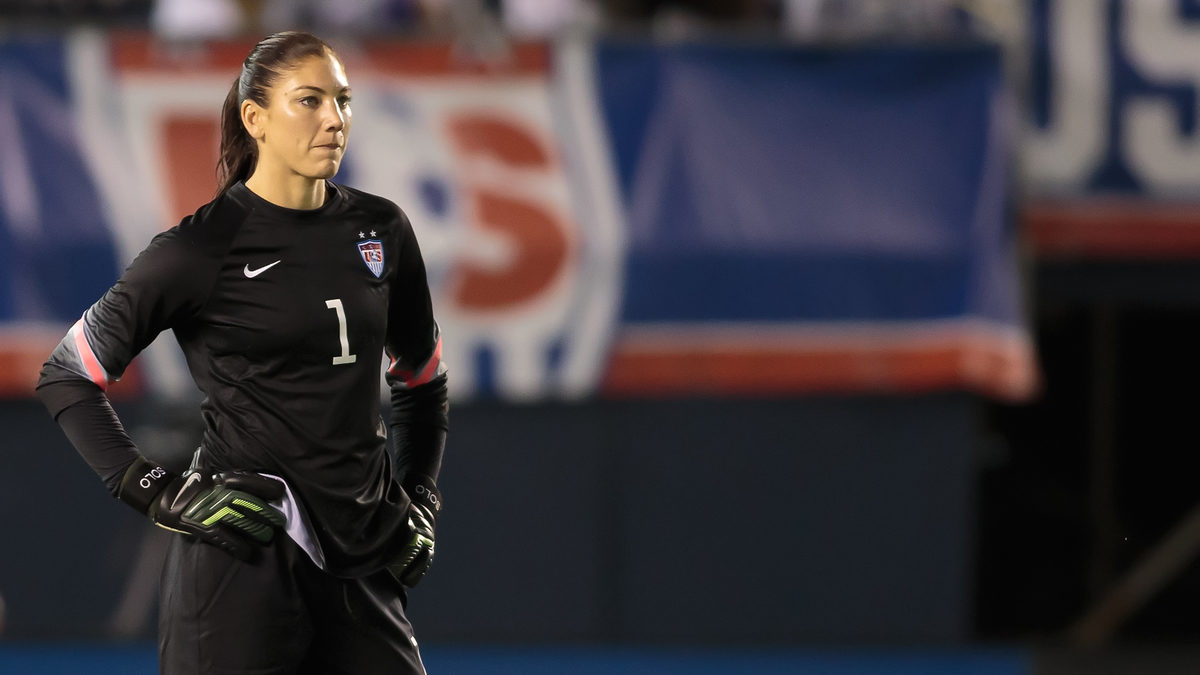 Update (1:09 p.m. ET): TMZ has reported that Hope Solo's husband was driving a U.S. Soccer team van when booked for DUI.
The U.S. Soccer Federation has handed Hope Solo a monthlong suspension from the U.S. Women's National Team after the star goalkeeper's latest unsavory off-field incident, a run-in with police in Manhattan Beach, California which led to her husband's arrest on charges of driving under the influence.
Celebrity tabloid TMZ.com first broke the news on Tuesday, claiming that Solo "acted belligerent" with police and recorded their interactions with the couple on her mobile phone. It appears that Solo did not tell coaches or staff members about the incident, leaving U.S. Soccer officials fuming as they learned of it via media reports.

SoccerWire.com Senior Editor Charles Boehm featured on 'CBS This Morning' discussing Hope Solo
"During our current National Team camp, Hope made a poor decision that has resulted in a negative impact on U.S. Soccer and her teammates," said USWNT head coach Jill Ellis in a statement released Wednesday evening. "We feel at this time it is best for her to step away from the team."
Solo expressed contrition in a statement subsequently posted to her Facebook and Twitter accounts.
"I accept and respect the Federation's decision, and more importantly, I apologize for disappointing my teammates, coaches and the Federation who have always supported me," she said.
"I think it's best for me to take a break, decompress from the stress of the last several months, and come back mentally and physically ready to positively contribute to the team."
Solo and the rest of the USWNT are in the midst of a training camp based out of StubHub Center in Carson. She was not arrested, nor did she violate any team rules when she and her husband, ex-NFL player Jerramy Stevens, were pulled over in the wee hours of Monday morning, with no curfew in place at the time.
+READ: USWNT's course in this World Cup year? Steady as she goes
But U.S. Soccer officials felt compelled to take action after yet another embarrassing incident involving Solo, this one arriving hard on the heels of the controversial domestic violence case involving her, her half-sister and her nephew which was dismissed by a court in Kirkland, Washington last week.
+READ: USWNT Commentary: Pressure Makes Us….shortsighted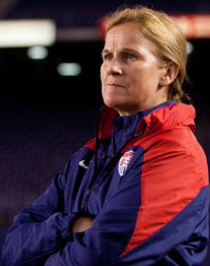 The federation was heavily criticized in some quarters for allowing Solo to continue to play for the USWNT as that case rumbled on last year. During that time she backstopped the team's successful qualification for the 2015 FIFA Women's World Cup and notched a program record for shutouts (she currently stands on 78 clean sheets, including 11 in 2014).
Solo's status will be reevaluated by Ellis and other federation officials at the close of the 30-day suspension, which rules her out of next month's trip to Europe for international friendlies vs. France (Feb. 8) and England (Feb. 13).