Hofstra women's soccer head coach Simon Riddiough records 200th career win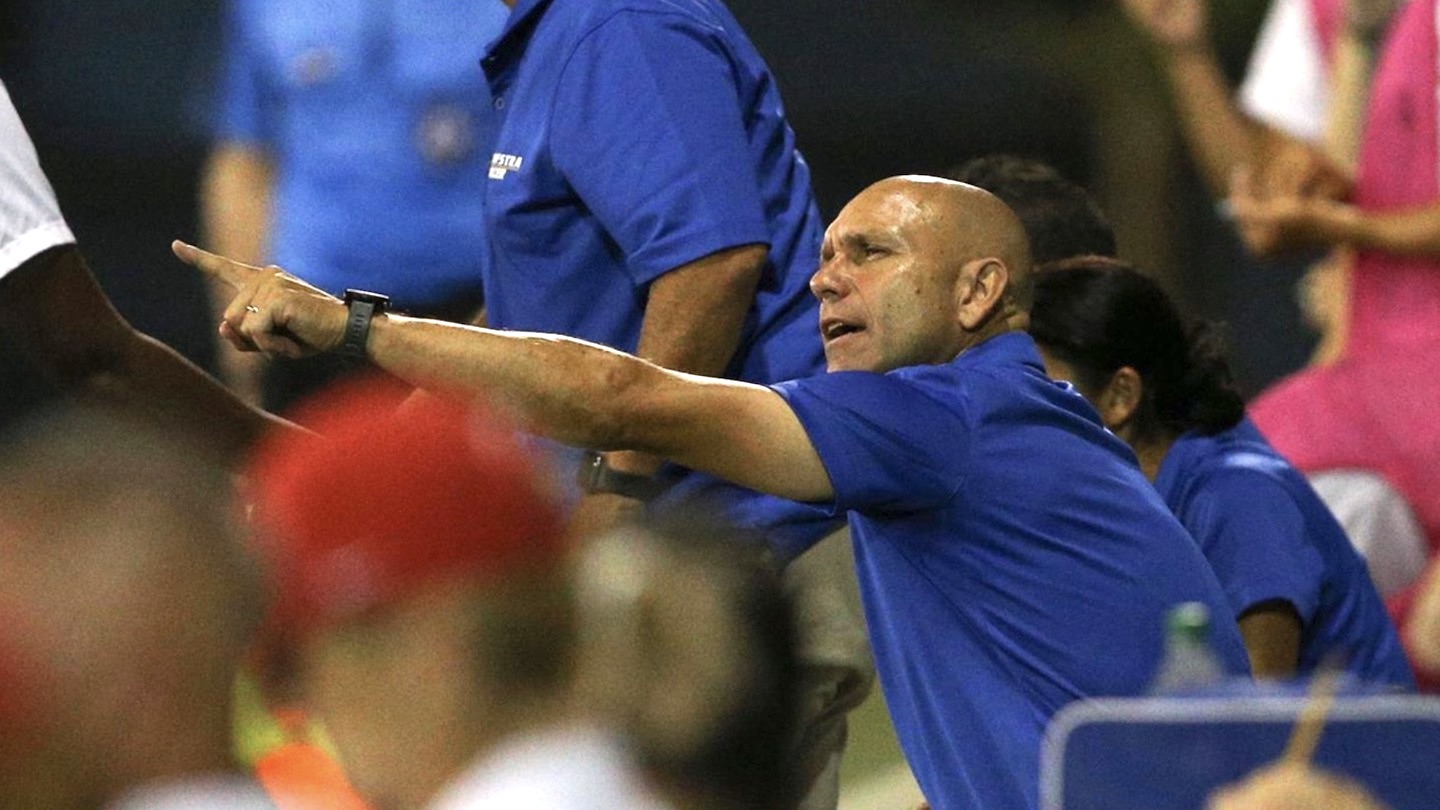 Hempstead, NY – Senior forward Miri Taylor buried two goals including the double-overtime game-winner in the 102nd minute, as Hofstra claimed a 2-1 victory over UNCW to take sole possession of first place in the Colonial Athletic Association on Sunday evening. The win also marked the 200th career with for Hofstra head coach, Simon Riddiough.
In addition to Taylor recording her 13th and 14th goals of the season, fifth-year midfielder Lucy Porter recorded her fourth and fifth assists in her last two matches, while Lucy Shepherd and Ellen Halseth each recorded one point. Goalkeeper Skylar Kuzmich finished with six saves.
As expected, it was a very intense matchup, with it being a crucial contest for both teams. The first half was very even, and though Hofstra held an 8-5 advantage in shots at the intermission, the top two goalkeepers in the league, Kuzmich and Kaylie Bierman each had four saves.
Hofstra stomped on the gas pedal right out of halftime, as five minutes into the second stanza, Porter forced a UNCW turnover at midfield and fed it to Shepherd just inside the box who was able to slide a pass in for Taylor directly in front of the target. The Pride continued to pile on the offensive chances with six opportunities in the next 20 minutes, but after one of Kuzmich's biggest saves of the day, UNCW tallied the equalizer in the 76th minute. The match featured just one total chance for the remainder of the half, as Hofstra was forced into overtime for the first time this season.
Kuzmich made one save right off the bat to open up the first overtime period, but the Pride held momentum, finishing the first overtime with a 3-1 advantage in shots. Taylor had a great look at the start of double overtime, but redeemed herself with the beautiful golden goal in the 102nd minute of play. Halseth stormed up the field, passed it out to Porter, and Porter chipped it in for Taylor who volleyed home the game-winner.
Hofstra, now on a nine-match winning streak, improved to 12-1-0 overall and 4-0-0 in the CAA. UNCW slipped to 7-2-1 overall and was dealt its first league loss, dropping to 3-1-0 in the conference.
Looking forward, Hofstra will look for its 16th consecutive home victory when it hosts Northeastern this Thursday, October 14. Kick-off in Hempstead is set for 7 p.m.
 
NOTES:
-Hofstra is now 14-5-2 all-time against UNCW
-The win marked Simon Riddiough's 200th of his storied career. Riddiough is now in his 16th season with the Pride.
-Hofstra has not lost an overtime or double overtime match since Sept. 10, 2017. Hofstra is now 6-0-5 in its last 10 matches going to extra time since that date.
-With her two assists, Lucy Porter is now second all-time at Hofstra with 109 career points. She surpassed Sam Scolarici (108) and now trails only Leah Galton who had 122 from 2012-15.
–Miri Taylor has now recorded at least one point in 25-consecutive regular season matches. She now has 2.69 points per game and 35 points to lead the nation in both categories.
-Taylor now has 30 goals for her career, becoming the eighth Pride player in program history to reach the 30-goal milestone. She is now tied for seventh in program history in that category.