NCAA Division I Women's Soccer Rankings: October 5, 2021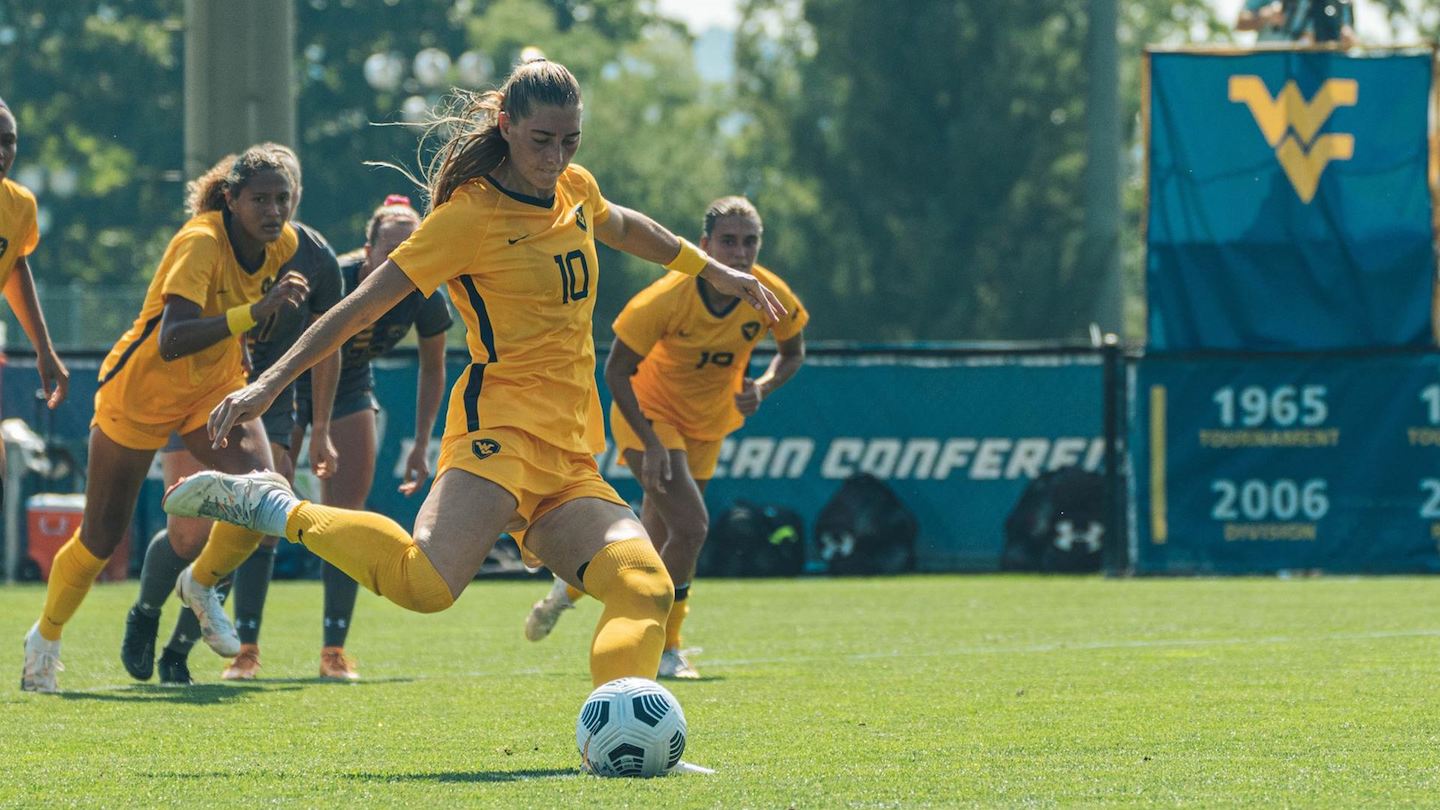 KANSAS CITY, Mo. — United Soccer Coaches released the latest men's and women's rankings for all divisions of college soccer on Tuesday.
At the NCAA Division I both men's and women's top teams remain the same this week. In the men's poll, Georgetown claims the top spot while improving to 8-0-0 for the season. Florida State remains at the summit of the women's poll for the seventh straight week.
See below for a full look at the NCAA Division I women's rankings, and use the links below to view each of the other polls across other divisions.
NATIONAL – POLL 7 – OCTOBER 5, 2021
| Rank | School | Prev | 1st Votes | Total Points | W-L-T |
| --- | --- | --- | --- | --- | --- |
| 1 | Florida State University | 1 | 29 | 840 | 11-0-0 |
| 2 | University Of Virginia | 2 | 1 | 801 | 10-1-1 |
| 3 | UCLA | 3 | 3 | 778 | 10-0-1 |
| 4 | Duke University | 4 | 1 | 746 | 8-1-1 |
| 5 | University Of North Carolina | 5 | 0 | 697 | 8-1-2 |
| 6 | Pepperdine University | 6 | 0 | 678 | 10-1-0 |
| 7 | University Of Arkansas | 8 | 0 | 643 | 9-2-0 |
| 8 | Rutgers University | 9 | 0 | 588 | 9-2-0 |
| 9 | West Virginia University | 12 | 0 | 554 | 8-2-1 |
| 10 | Hofstra University | 11 | 0 | 474 | 10-1-0 |
| 11 | University Of Southern California | 21 | 0 | 462 | 8-2-0 |
| 12 | University of Tennessee | 15 | 0 | 437 | 10-1-0 |
| 13 | TCU | 10 | 0 | 420 | 9-2-1 |
| 14 | Stanford University | 7 | 0 | 379 | 8-3-0 |
| 15 | Southern Methodist University | 14 | 0 | 360 | 7-1-1 |
| 16 | University Of Michigan | 17 | 0 | 305 | 8-1-3 |
| 17 | Virginia Tech | 19 | 0 | 265 | 8-2-2 |
| 18 | Harvard University | 20 | 0 | 251 | 8-0-1 |
| 19 | University Of South Carolina | 25 | 0 | 229 | 9-2-0 |
| 20 | Brigham Young University | RV | 0 | 198 | 6-3-1 |
| 21 | University Of Memphis | 22 | 0 | 189 | 8-1-1 |
| 22 | Auburn University | 13 | 0 | 142 | 8-3-0 |
| 23 | Baylor University | RV | 0 | 124 | 7-2-3 |
| 24 | University of Notre Dame | RV | 0 | 88 | 10-1-1 |
| 25 | Purdue University | NR | 0 | 70 | 9-2-2 |
Records shown are through games of Oct. 3, 2021
Also receiving votes: Princeton University (58), Washington State University (53), University of Mississippi (47), Gonzaga University (45), University Of Wisconsin (33), Western Kentucky University (21), Georgetown University (18), Clemson University (17), Oregon State University (15), Louisiana State University (9), Xavier University (8), Arizona State University (3), University Of South Florida (2), University of Central Florida (2), Penn State University (1)
United Soccer Coaches DI Rankings – Oct. 5, 2021