Highland's George Vizvary receives NSCAA Lifetime Achievement Award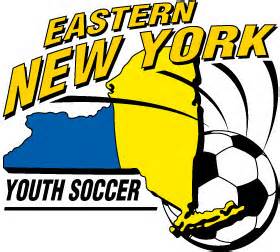 (Via NSCAA) – At the National Soccer Coaches Association of America (NSCAA) Convention in Philadelphia on January 17, George Vizvary received the prestigious Walt Chyzowych Lifetime Achievement Award for a lifelong and distinguished soccer career.
The Walt Chyzowych Award is presented annually by the Walt Chyzowych Fund, established after the 1994 passing of Walt Chyzowych to honor his memory and preserve his legacy as US Soccer's pioneering National Team Coach and Director of Coaching. Chyzowych is recognized as one of the founding fathers of modern day soccer in the United States.
Vizvary is well-known for his tenure as the head men's soccer coach at Ulster County Community College from 1968 to 2010. During this time, he created and coached teams that were nationally-recognized as perennial powerhouses, winning two National Junior Collegiate Athletic Association (NJCAA) national championships and earning a place in 17 national tournaments. Vizvary's record at SUNY Ulster was a remarkable 534-159-28, the most wins by a single coach in junior college history. The Highland resident also coached his Ulster teams to 24 Mid-Hudson Conference titles and 17 Region XV titles. In 2007, Vizvary was inducted into the NJCAA Soccer Coaches National Hall of Fame.
The 78-year-old states that Ulster's consecutive national championships in 1977 and '78 were his greatest moment ever on a soccer field.
52 of his players were named All-American by the NJCAA and the NSCAA, 45 went on to play in the professional ranks and four (Tom Mulroy, Njego Pesa, Niels Guldbjerg and Joe Ulrich) were selected as members of the NJCAA Millennial Team of the Century.
Vizvary also coached the University of Albany women's soccer program (1996 to 99) and currently is imparting his wisdom to young men as assistant coach at SUNY New Paltz.
On the youth side, Vizvary served as Olympic Development Program (ODP) Director of the Eastern New York Youth Soccer Association (ENYYSA) from 1983 to '89. He has coached Eastern New York youth teams from Westchester to Albany, including Alleycats, FC Somers, New York Scorpions, Quickstrike, Soccer Plus Academy and Washingtonville and is still an active coach today.
Vizvary emigrated from Hungary in 1956, leaving behind a promising soccer career as a player for Tatabanya FC and even the Hungarian National Team during the magical years when Hungary was a world power. They were so good that Vizvary could only earn one cap for Hungary, playing left defender in a 1955 game, one year after his native country played in the World Cup final. He completed his US Soccer coaching licenses in 1974 and was immediately named a member of the coaching staff of US Soccer coaching schools. While at Ulster, Vizvary was an engineering professor and department chair, having earned his engineering degree from the Technical Institute in Gyor, Hungary.
"I am deeply honored," Vizvary said upon receiving the award. "I cherish the time I spent working with Walt Chyzowych in the early days of the coaching schools and am pleased to have been so recognized for my work and for my life in soccer. As we look at where the game of soccer is today in America, we can all take pride in the sacrifices we made and the fun we had in promulgating the growth and development of the game we all love."
Previous Walt Chyzowych Award winners are Jerry Yeagley (1996), Anson Dorrance (1997), Bill Killen (1998), Joe Morrone (1999), Bob Gansler (2000), John McKeon (2001), Mel Lorback (2002), Bruce Arena (2003), Tom Fleck (2004), Joe Machnik (2005), Nick Zlatar (2006), Lothar Osiander (2007), Jay Vidovich (2008), Jay Miller (2009), Walt Bahr (2010), Sigi Schmid (2011), Ralph Perez (2012), Jim Lennox (2013) and Gene Chyzowych (2014). In this virtual Who's Who of soccer coaches, four of the 20 recipients––Arena, Zlatar, Lennox and now Vizvary––come from Eastern New York.