High level recruits spark stunning comebacks at PWSI Showcase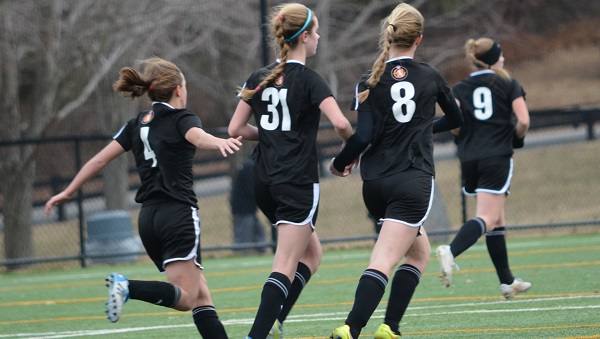 Top flights of the PWSI President's Day Showcase concluded on Saturday, with several late-game comebacks highlighting the action on the girls side which featured a field of some of the elite ECNL, NPL and US Youth Soccer teams in the country.
One of the most thrilling matches of the weekend was in the U-17 Washington Division where Maryland Rush Montgomery Coyotes scored three unanswered goals to overcome a 2-0 first half deficit and win 3-2 over The Football Club of Philadelphia 97/98 Black.
Defender Sullivan Boulden (2016) and midfielder Emilie Kupsov (2016) gave Philadelphia an early lead over the 2014 Region I finalists, but Drew Kesterman (2016) netted one for MRM Coyotes to pull her team within striking distance heading into halftime. Momentum stayed with MRM in the second half as the team's talented midfielders took control of the match, creating chances for the forwards up top. George Washington University 2016 commit Deena DeSilva converted a penalty kick to equalize 2-2, then Emma Anderson (Columbia University – 2015) scored the game-winner in the closing minutes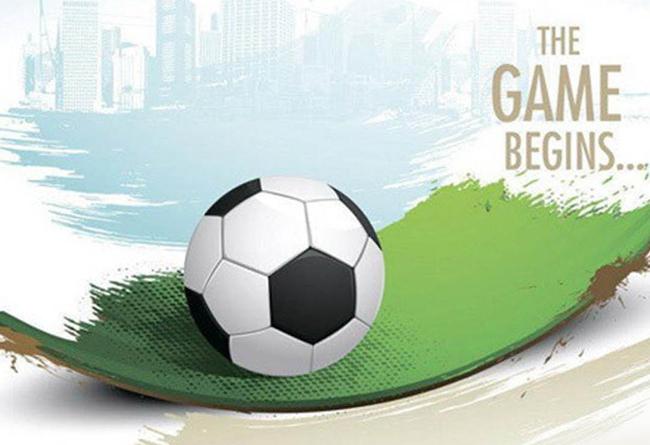 on an assist by McKenzie McCaull (Towson University – 2015).
MRM coach Alex Gould switched formations to a 3-5-2 to close the game out, shifting more players up the field and allowing the team's midfield to play even more aggressively. The reigning Maryland State Cup champions took the lead with about five minutes remaining when McCaull found space on the right side of the attacking zone and hit Anderson wide open in the center of the box with a short-range cross, where Anderson finished with a powerful one-timer.
"We wanted to get some more players closer to the goal because we weren't going to be happy with a tie," Gould said on the second half switch to a 3-5-2. "I think our midfield is pretty special, we've got some unique players and they worked hard. They were able to play the ball to our holding player out wide, and McKenzie made a great pass in to Emma who's one of our best finishers."
+Read: Jefferson Cup U-17 Girls Championship Division loaded with top teams
After finishing atop the PWSI Showcase Red "Washington" Division, MRM Coyotes now look forward to continuing US Youth Soccer National League play in Las Vegas, where they will have a chance to secure a trip to the National Championships for a second straight year.
A few more highlights from the PWSI President's Day Showcase top girls flights…
U-15
Syracuse Development Academy edged out a 1-0 win over Bethesda SC Tempo ECNL on Friday night and went on to lock up the top place in the U-15 Red "Washington" Division one point ahead of Bethesda. SDA forward/midfielder Marissa Greiner (2017) scored the only goal of the match against Bethesda while goalkeeper Mackenzie Hanna and the defense held strong to earn a clean sheet. Right back Jordan Concolino (2018) made a vital clearance in front of an empty net on what appeared to be a sure equalizer for Bethesda midway through the second half, highlighting a superb effort by the SDA back line. SDA played Herndon United 99 to a scoreless draw on Saturday to earn their fourth point of the weekend.
+Read: 2015 Jefferson Cup Preview: U-18 Women's Championship Division
U-14 side Bethesda SC Tempo was extremely competitive playing up in the U-15 age group at the showcase, earning a 1-0 win against PWSI Courage 99 Red on Saturday to claim second in the group. Herndon United 99 drew both matches at Howison Park over the weekend and finished third, with midfielder Catherine Scherer (2018) netting the team's goal in Friday's 1-1 draw against PWSI. Speedy forward Abigail Hoisington (2018) led a relentless Herndon attack late in the match but PWSI goalkeeper Tia Walter (2017) made several critical saves to preserve the tie.
U-16
Annandale United FC finished with four points to take the U-16 Red "Washington" Division. Annandale squared off with FC Virginia on Friday night and played to a 1-1 draw with both goals coming within seconds of each other in the final five minutes of the match. Midfielder Anna Heilferty (2017) scored what appeared to be the winner for Annandale after a scoreless battle for almost the entire game, but midfielder/forward Kaitlyn Small (2016) equalized for FC Virginia moments later to salvage a point.
Defense was the story of the night both for FC Virginia and Annandale as the typically high-flying offenses were mostly held in check. Right back Casey Peterson (2017) provided energy defensively and started several runs on offense for FC Virginia, while Aisha Brown (2017) was a leader and an enforcer at center back.
+Read: Prince William Courage (Va.) reorganizes coaching staff as Phan, Yaxley take up DoC roles
Annandale goalkeeper Cayla White (2019) made a tremendous save in the first half on a shot by Katie Le (2017) and continued her brilliance in net in the second half. White carried that momentum into Saturday as she and the Annandale back line worked hard to earn a clean sheet in a 1-0 win over Syracuse Development Academy. White and Co. stymied a normally dynamic SDA attack led by forward Alex Catanzarite (2017), forward/midfielder Addison Hornsey (2018) and center midfielder Meagan O'Neil (2016).
[player_box id=48442 leftright=right]FC Virginia tied Bethesda U-15/U-16 ECNL 4-4 thanks [player_box id=45895 leftright=right]to an improbable comeback with three goals coming in the final five minutes. With FCV trailing 4-1 in [player_box id=43420 leftright=right]the closing minutes, Ashley Anderson (2017), Gabriella Gordon (2017) and Lilly Weber (Virginia Tech 2016) netted three in a row to stun a young Bethesda side which played almost flawlessly throughout the match. Cammie Murtha (2017) had a standout performance for Bethesda scoring all four goals.
FC Virginia continues ECNL play on Saturday, Feb. 21 against McLean, starting a 16-day stretch in which they will play six league matches