Jefferson Cup U-17 Girls Championship Division loaded with top teams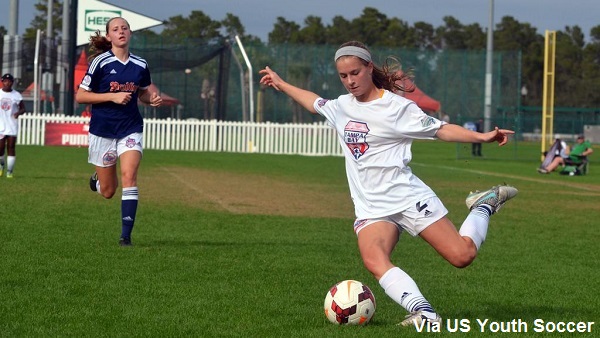 With the 2015 Jefferson Cup quickly approaching, SoccerWire.com has started an article series previewing the top divisions for the showcase age groups. See below for a look at the U-17 Women's Championship Division.
2015 Jefferson Cup Top Divisions: Girls | Boys
Full Brackets: Girls U-10 to U-14 | Girls Showcase | Boys
*Note: Jefferson Cup teams, please send us college commitments and Players to Watch by adding a SocceWire.com Player Profile. 
2015 Jefferson Cup Championship Division Previews
Girls: U-18 | U-16 | U-15
Follow the Jefferson Cup U-17 Women's Championship Division on Report-a-Score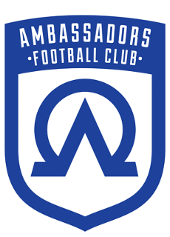 Ambassadors FC 97 Blue
Coach: Caleb Fortune
2014 Ohio North State Cup champions and Region 2 finalists Ambassadors FC are coming off CASL Girls Showcase and Gateway Women's Showcase division titles, and a trip to the top flight semifinals of the Disney Showcase. The Ambassadors roster is loaded with Division I college commitments including goalkeeper Madison Less (Cincinnati – 2016), forward Alexandra Wright (Pittsburgh – 2016), Sarah Krause (Pittsburgh – 2016) and defender Sydney Leckie (Ohio University – 2016) among others.                     
Bethesda ECNL Eclipse 97
Coach: Ellis Pierre          
Bethesda is coming off a division title at their home club's renowned Generation [player_box id=48010 leftright=right]Adidas Bethesda Tournament. Forward Jessica Hopkins (2016) is leading the team with two goals in ECNL play on assists from Elizabeth Coletti (2016) and Kelly Mayo (2016). Right back Fionn Fortune (2016) is among the team's top defensive players.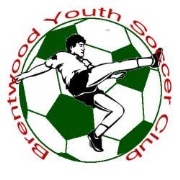 Brentwood SC Pride 97
Coach: Nir Sveri
Reigning New York East State Cup champions and 2014 Region 1 semifinalists Brentwood SC Pride will look to build on their Disney Showcase Gray Division title with a win in the Jefferson Cup's top bracket. A few of the team's key players include midfielder Claudia Cagnina (St. John's University – 2015), goalkeeper Angela Difazio (2016), forward Julianne Johnston (2016) and three defenders heading to Wingate University in 2015: Brenda Vargas, Caileigh Apicella and Erica Pacello.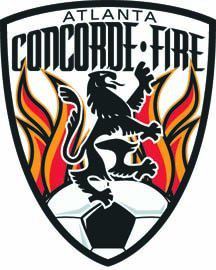 Concorde Fire Central Elite        
Coach: Ken Kurilec
The 2014 Georgia State Cup finalists and Region 3 semifinalists are coming off a second place finish in the Southern Region Premier League East, and division titles in the Adidas Women's Elite Showcase and 2014 Jefferson Cup. A few of the team's key players include center defender Paris Chey (2017), left defender Emily Duner (2016) and forward/midfielder Elizabeth Lott (2016) and goalkeeper Michelle Watson (2016).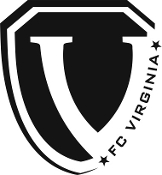 FC Virginia 97 ECNL       
Coach: Terry Foley         
One of the top U-17 girls teams in the nation, FC Virginia has wreaked havoc on the [player_box id=43841 leftright=right]ECNL Chesapeake Division this season with a 10-0-1 record on 31 goals for and just 4 given up. Forward Emily Fox (University of [player_box id=43418 leftright=right]North Carolina – 2017) has scored a remarkable 17 goals and added two assists. Other offensive leaders for FCV include midfielders Julia Phillips (6 goals, 4 assists) and Emma Kershner (5 goals, 4 assists).
+Read: High level recruits spark stunning comebacks at PWSI Showcase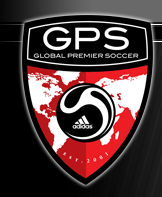 Global Premier Soccer-MA NPL Elite
Coach: Alex Macpherson
Massachusetts State Cup champions GPS-MA won their home club's Thanksgiving and Summer Showcases, and won the PDA Girls Invitational Showcase and 2014 NEFC Preseason Tournament. They finished second in the New England Premiership in Spring 2014 and were also finalists in the Jefferson Cup Superior Division. A few of the team's key players include defender Elizabeth Webber (2016), forward Nicole Geraghty (2016) and forward Emma Spector (2016).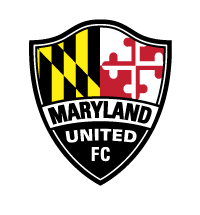 Maryland United FC 97 ECNL    
Coach: Shannon Cirovski            
Second place in the ECNL U-17 Ohio Valley Division, Maryland United has played winning soccer in league play and outside of it with consistency. MUFC placed first in the Ohio Valley Division in the 2013-2014 season, and recently won the top flights of the CASL Showcase and Generation Adidas Bethesda Tournament. Forward Nia Dorsey (2016) leads the team with 3 ECNL goals this season and has also notched 1 assist. Midfielder Alyssa Hill (Liberty University – 2015) has added 1 goal and 2 assists, forward/midfielder Abbigale Ellis (2016) has 2 goals and defender Rachel Kim (2016) has 2 assists.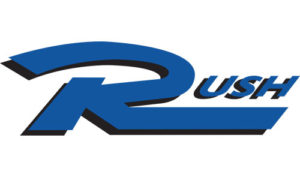 New Jersey Rush 97 NPL
Coach: David Barbour 
New Jersey Rush captured the US Club Soccer and US Youth Soccer New Jersey State Cup titles in 2014, reigning supreme in a state packed with elite level [player_box id=52147 leftright=right]competition. Rush finished first in the 2014 EDP Spring League 1st Division Central and reached the semifinals of the US Youth Soccer Region 1 championships, NEWS Showcase and Disney Showcase. A few of the team's key players include midfielder Renae Moken (2016), midfielder Jessica Shanahan (2016), defender Claire McEachern (2016) and defender Dana Wiesmore (2016).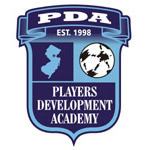 PDA Arsenal     
Coach:  Meg Ryan
Hailing from one of the nation's most renowned clubs, PDA Arsenal recently reached the NEWS Showcase final and the semifinal of the 2014 Jefferson Cup U-[player_box id=13833 leftright=right]16 Girls Championship Division. They finished first in the ECNL Metro Division for 2013-2014. A few of the team's key players include U.S. U-17 Women's National Team forward/midfielder Francesca "Frankie" Tagliaferri (Penn State – 2017), Courtney Hendrickson, Nicole Whitley and Baily Hurst.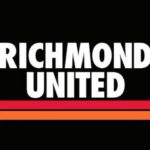 Richmond United ECNL U17      
Coach: Andrew McIntosh           
[player_box id=43427 leftright=right]Forward Virginia Jesselson leads the team with 7 goals and 4 assists, along with Carson Pokorny's (2016) 2 goals and [player_box id=45922 leftright=right]4 assists, and Leah Tyson's (2016) 4 goals and 1 assist. Midfielders Taylor Alvey (2016), Brittany Borum (James Madison [player_box id=47390 leftright=right]– 2015) and Seeley Yoo (2016) have been [player_box id=47387 leftright=right]top playmakers for Richmond United, combining for 9 goals and 10 assists. Defender/midfielder Keniya Lee (2015) is a top contributor out of the back with 3 goals and 2 assists.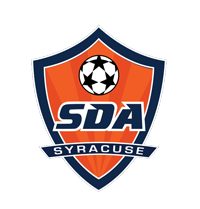 Syracuse Development Academy
Coach: Mike Paolini
SDA is the reigning New York West State Cup champion. The team took first in the PDA Invitational Memorial White Division in 2014 and were finalists in the Jefferson Cup U-16 Championship Division, also finishing third in the Region 1 Premier League. A few of the team's key players include forward Hailey Bicknell (2016), forward/midfielder Jade Gentile (2016), defender Kennedy Yearby (2016), forward Taylor Bennett (Syracuse University – 2016) and forward/midfielder Madison Belvito (2016).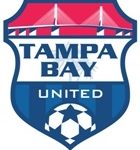 Tampa Bay United Premier 97
Coach:  Adrian Bush
The 2014 US Youth Soccer National Finalists recently won the Disney Showcase Black Division and finished third in the Southern Region Premier League. Tampa Bay United is leading the US Youth Soccer National League U-17 Blue Division with a 4-0-3 record behind a dominant defense. They have scored 8 goals while giving up just 1. Goalkeeper Kaylan Marckese (2015), forward Samantha Betters (2016) and forward Julia Lester (2016) have verbally committed to No. 7 ranked University of Florida. Forward Brianne Folds (2016) has committed to No. 25 Auburn and midfielder Emily Evangelista (2016) has committed to No. 27 Northeastern.