Girls High School State Players of the Week: March 26-April 1, 2018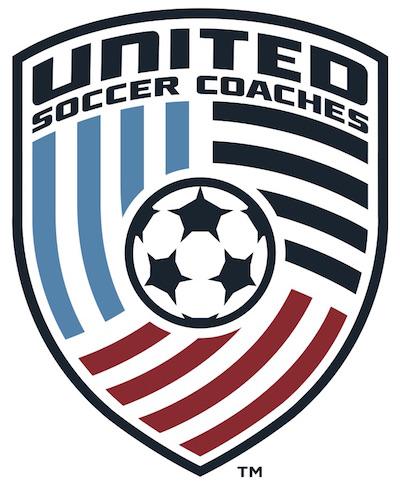 KANSAS CITY, Mo. (Via United Soccer Coaches) – United Soccer Coaches and MaxPreps have announced the 11 boys and 19 girls who have been named the Spring United Soccer Coaches/MaxPreps High School State Players of the Week for their on-field efforts from March 26-April 1.
The United Soccer Coaches uses results and statistics provided by MaxPreps.com to select one boy and one girl honoree from each participating state competing during the spring high school season.
Coaches wanting to nominate their players must submit statistics to MaxPreps.com in order for their athletes to be considered; nomination instructions can be found below. Winners receive a MaxPreps/United Soccer Coaches branded letterman's patch and recognition on both MaxPreps.com and unitedsoccercoaches.org.
Nominations are due every Sunday by at 11:59 p.m. ET each week to be considered.
Girls' Winners for March 26-April 1
| | | | |
| --- | --- | --- | --- |
| State | Player Name | Position | School |
| Alabama | Grace Adam | Midfielder | St. John Paul II High School (Huntsville, Ala.) |
| Alaska | Emma Chaussee | Forward | Service High School (Anchorage, Alaska) |
| Arkansas | Anna Quinn | N/A | Paragould High School (Paragould, Ark.) |
| California | Alexia Valle | N/A | Fremont Christian High School (Fremont, Calif.) |
| Colorado | Maiya Swanson | N/A | Fort Collins High School (Fort Collins, Colo.) |
| Delaware | Brooke Hollingsworth | Forward | Cape Henlopen High School (Lewes, Del.) |
| Florida | Mileva Garcia | Forward | North Kissimmee Christian High School (Kissimmee, Fla.) |
| Georgia | Kirsten Gray | Forward | Swainsboro High School (Swainsboro, Ga.) |
| Illinois | Peyton Willie | Forward | Yorkville High School (Yorkville, Ill.) |
| Kansas | Noel Hawkins | Forward | Circle High School (Towanda, Kan.) |
| Maryland | Kily Brockmeyer | Forward | Harford Christian High School (Darlington, Md.) |
| Michigan | Vicky Herrera | N/A | Pontiac High School (Pontiac, Mich.) |
| Missouri | Kennedy Hurlock | Forward | Lone Jack High School (Lone Jack, Mo.) |
| Nebraska | Aye Aye Nying | Striker | Benson High School (Omaha, Neb.) |
| North Carolina | Katelyn Jones | Forward | Murphy High School (Murphy, N.C.) |
| Oklahoma | Martha Helsee | Midfielder | Tulsa NOAH Home School (Tulsa, Okla.) |
| South Carolina | Jane Ashley Meredith | Forward | Swansea High School (Swansea, S.C.) |
| Virginia | Jenifer  Silva | N/A | Bassett High School (Bassett, Va.) |
| Wisconsin | Mia Guyton | Goalkeeper | Union Grove High School (Union Grove, Wis.) |