Girls High School State Players of the Week: April 2-8, 2018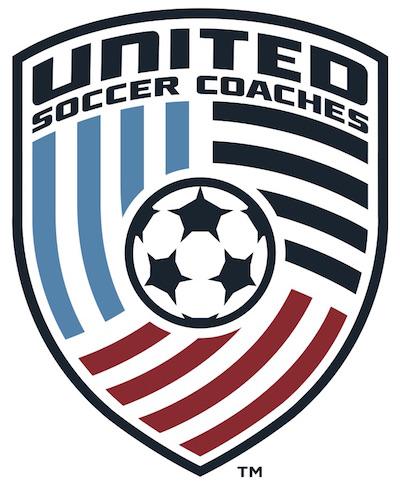 KANSAS CITY, Mo. (Via United Soccer Coaches) – United Soccer Coaches and MaxPreps announced today the 12 boys and 16 girls who have been named the Spring United Soccer Coaches/MaxPreps High School State Players of the Week for their on-field efforts from April 2-8.
The United Soccer Coaches uses results and statistics provided by MaxPreps.com to select one boy and one girl honoree from each participating state competing during the spring high school season.
Nominations are due every Sunday by at 11:59 p.m. ET each week to be considered.
Girls' Winners for April 2-8
| | | | |
| --- | --- | --- | --- |
| State | Player Name | Position | School |
| Alabama | Ashley Ferguson | Midfielder | Madison Academy High School (Madison, Ala.) |
| Alaska | Savannah Nichols | Forward | Service High School (Anchorage, Alaska) |
| Arkansas | Riley Fischbaher | Forward | Valley View High School (Jonesboro, Ark.) |
| California | Esmeralda Munoz | Midfielder | Holy Names High School (Oakland, Calif.) |
| Colorado | Erika Riedmuller | Goalkeeper | Elizabeth High School (Elizabeth, Colo.) |
| Florida | Juliana Garip | Midfielder | Eastland Christian High School (Orlando, Fla.) |
| Georgia | Jessie Barre | Midfielder | Jenkins High School (Savannah, Ga.) |
| Illinois | Amanda Dinardo | Forward | Joliet West High School (Joliet, Ill.) |
| Kansas | Brooklyn Hunter | Midfielder | Circle High School (Towanda, Kan.) |
| Missouri | Brooke Schneider | Forward | St. Charles High School (St. Charles, Mo.) |
| Nebraska | Samantha Powell | Forward | Concordia High School (Omaha, Neb.) |
| North Carolina | Olivia Whitley | N/A | East Wake Academy (Zebulon, N.C.) |
| Oklahoma | Malia Maple | Forward | Harrah High School (Harrah, Okla.) |
| South Carolina | Grace Powell | N/A | Pinewood Prep (Summerville, S.C.) |
| Virginia | Maria Vargas | Midfielder | Rockbridge County (Lexington, Va.) |
| Wyoming | Emily Sotelo | N/A |  Pinedale High School (Pinedale, Wyo.) |