Girls High School Soccer All-America Team revealed for Fall 2020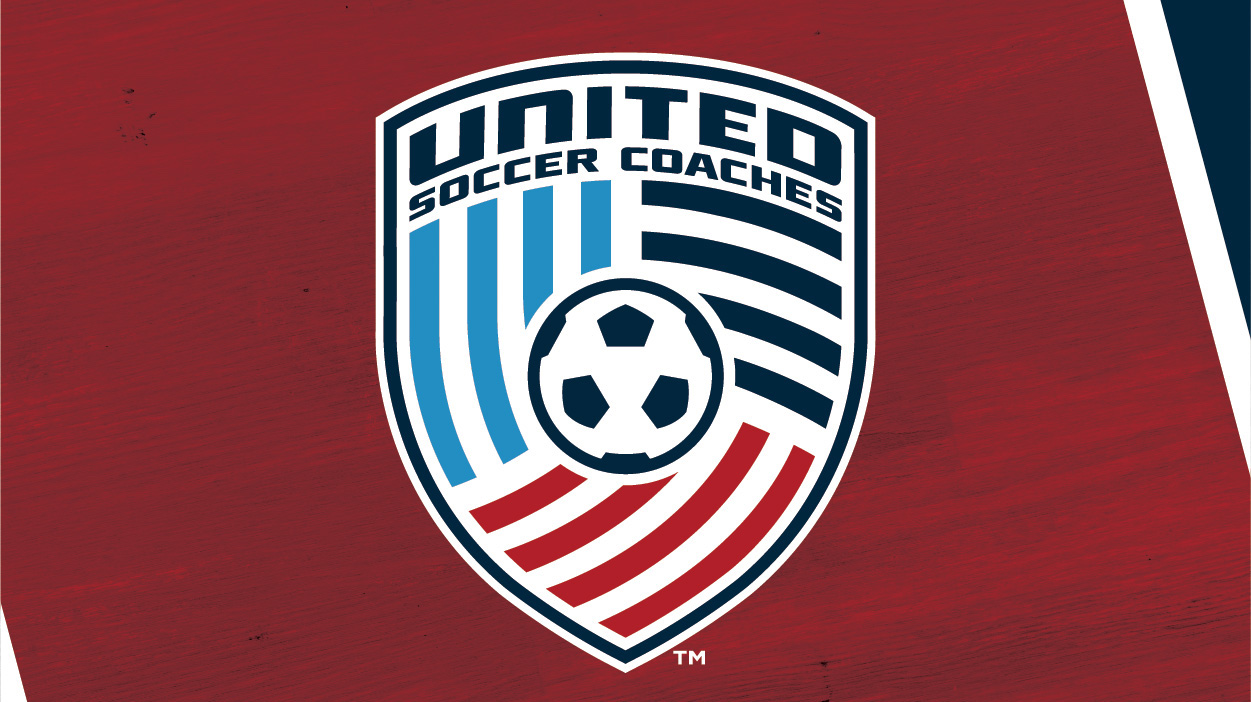 KANSAS CITY, Mo. — United Soccer Coaches announced on Wednesday the association's High School All-America Teams for the 2020 fall season, in addition to naming the National Players of the Year.
Among the 116 High School All-Americans (59 boys, 57 girls) recognized, three were honored as the Players of the Year. Scott Testori, a senior forward from Daniel Hand High School in Madison, Conn. was recognized as the Boys' Player of the Year. Taylor Huff, a senior forward at Madison Comprehensive High School in Mansfield, Ohio, and Presley Echols, a senior forward at Highland Park High School in Dallas, Texas were named Co-Players of the Year on the girls' side.
Testori earned the second All-America honor of his career after scoring 28 goals and adding eight assists in 11 games. He helped lead Hand HS to an undefeated season and an SCC B Division championship. He ended his high school career with a program-best 86 goals and 32 assists. He will continue his career at UConn.
Named Ms. Soccer by the Ohio Scholastic Soccer Coaches Association, Huff finished her career as a four-time All-American after leading her team to an unbeaten season and a Division II state championship. She finished her senior season with 34 goals and 27 assists giving her 133 career goals and an OHSAA state record 93 career assists. She will continue her playing career at the University of Tennessee.
Echols earned the fourth All-America award of her career when she was selected to the 2020 Winter/Spring All-America Team. She scored 44 goals and dished out 26 assists in 21 games before her season was prematurely ended by the COVID-19 pandemic. She finished her career with a school record 158 goals and added 80 assists to go along with two state championships. She now plays at the University of Texas.

In addition to the National Players of the Year, 14 other student-athletes, five boys and nine girls, earned All-America accolades for the second time in their high school careers.
Players on this year's High School All-America Teams will be recognized for their accomplishments during the All-America Ceremony on Saturday, Jan. 16 in conjunction with the 2021 United Soccer Coaches Digital Convention.
In addition to today's announcement, the 2020 Boys and Girls Fall All-Region Teams have been posted on the Awards Central page at UnitedSoccerCoaches.org. The complete Fall All-America Teams are listed below.
2020 United Soccer Coaches Fall High School Girls All-America Team

Pos.
Name
Class
School
City, State
D
Sydnee Barnett
Sr.
Chippewa High School
Doylestown, Ohio
D
Jessica Gast
Sr.
Perrysburg High School
Perrysburg, Ohio
D
Myah Giordullo*
Sr.
Mariemont High School
Cincinnati, Ohio
D
Sydney Jones
Sr.
Lakota West High School
West Chester, Ohio
D
Jessica Klein
Sr.
Champlain Valley Union High School
Hinesburg, Vt.
D
Laura Lukowicz
Sr.
La Salle Academy
Providence, R.I.
D
Emily Mason*
Sr.
Hunterdon Central Regional High School
Flemington, N.J.
D
Ella Rogers
Sr.
Granville High School
Granville, Ohio
D
Kathryn Shaffer
Jr.
The Summit Country Day School
Cincinnati, Ohio
D
Sydney Somogyi
Sr.
Houston High School
Germantown, Tenn.
D
Keira Vesy
Sr.
Rocky River High School
Rocky River, Ohio
M
Arianna Bezanson
Jr.
Danvers High School
Danvers, Mass.
M
Lauren Carothers
Sr.
Notre Dame Academy
Park Hills, Ky.
M
Jenna Chatterton*
Sr.
Noblesville High School
Noblesville, Ind.
M
Mary Cochran
Jr.
Ramapo High School
Franklin Lakes, N.J.
M
Molly Cochran
So.
Madeira High School
Cincinnati, Ohio
M
Ellie Coffield
Sr.
Mars Area High School
Mars, Pa.
M
Ella Deevers
Jr.
Streetsboro High School
Streetsboro, Ohio
M
Mallory Glass
Jr.
Sacred Heart Academy
Louisville, Ky.
M
Kendal Guzzardo
Jr.
Assumption High School
Louisville. Ky.
M
Nora Henderson
Sr.
Ravenwood High School
Brentwood, Tenn.
M
Hailey Jeng
Jr.
Centerville High School
Centerville, Ohio
M
Jenna Lang
Jr.
Columbus North High School
Columbus, Ohio
M
Mary Lundregan
Jr.
St. Joseph High School
Trumbull, Conn.
M
Grace Anne Nicol
Sr.
Davis High School
Kaysville, Utah
M
Julia Raich
Sr.
Camp Hill High School
Camp Hill, Pa.
M
Hannah Rittenhouse
Sr.
Tippecanoe High School
Tipp City, Ohio
M
Autumn Smith
Sr.
Staples High School
Westport, Conn
M
Kenna Souder*
Jr.
Eastwood High School
Pemberville, Ohio
F
Maggie Cochran
Jr.
Cape Elizabeth High School
Cape Elizabeth, Maine
F
Hannah Curtin*
Sr.
Winchester High School
Winchester, Mass.
F
Antonieta Domingos
Sr.
Notre Dame High School
Fairfield, Conn.
F
Kailyn Dudukovich*
Sr.
Lakota West High School
West Chester, Ohio
F
Erin Flurey
Sr.
Central High School
Manchester, N.H.
F
Jenna Foley
Sr.
Waynesville High School
Waynesville, Ohio
F
Samantha Forrest
Sr.
Glastonbury High School
Glastonbury, Conn.
F
Ella Fraser
Sr.
Exeter High School
Exeter, N.H.
F
Maddie Fried*
Sr.
St. Joseph High School
Trumbull, Conn.
F
Sydney Gallop
Jr.
Hermon High School
Hermon, Maine
F
Brooklyn Harris
Sr.
New Albany High School
New Albany, Ohio
F
Lexi Huber
Sr.
Stillwater Area High School
Oak Park Heights, Minn.
F
Taylor Huff***
Sr.
Madison Comprehensive High School
Mansfield, Ohio
F
Corinne Lyght*
Sr.
Scotch Plains Fanwood High School
Scotch Plains, N.J.
F
Quincy McMahon
Sr.
Guerin Catholic High School
Noblesville, Ind.
F
McKinnley Mendenhall
Sr.
Ashland High School
Ashland, Ohio
F
Olivia Mullings
Sr.
Newington High School
Newington, Conn.
F
Chandler Pedolzky
Sr.
Westfield High School
Westfield, Mass.
F
Georgia Place
Sr.
Saint Joseph High School
South Bend, Ind.
F
Shelby Sallee*
Sr.
Strongsville High School
Strongsville, Ohio
F
Hope Santaniello
Sr.
Agawam High School
Agawam, Mass.
F
Sarah Schupansky
Sr.
North Allegheny High School
Pittsburgh, Pa.
F
Miriam Szijarto
Sr.
Hoban High School
Akron, Ohio
F
Riley Tiernan
Sr.
Eastern Regional High School
Voorhees Township, N.J.
F
Mia Van der Heide
Sr.
Academy of Holy Angels
Richfield, Minn.
F
Karah Van Horn
Sr.
Granville High School
Granville, Ohio
F
Francesca Yanchuk
Sr.
Bishop Feehan High School
Attleboro, Mass.
F
Erika Zschuppe
Sr.
Kirtland High School
Kirtland, Ohio
*Indicates previous selection
National Players of the Year listed in bold