Girls High School All-America Teams announced for 2017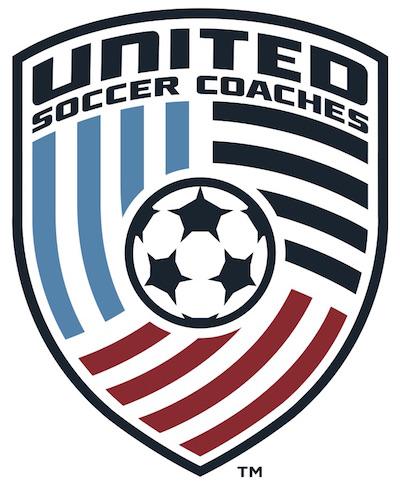 KANSAS CITY, Mo. (Via United Soccer Coaches) – United Soccer Coaches announced on Monday the association's High School Boys and Girls All-America Teams for the fall 2017 season.
Among the 126 High School All-Americans (66 boys, 60 girls), 12 student-athletes earn All-America recognition for a second time in their high school careers. Houston High School (Germantown, Tenn.), the top-ranked team in the final USA TODAY/United Soccer Coaches Super 25 fall girls high school soccer poll, is represented by two All-Americans: junior midfielder Jenna Kemp and sophomore forward Abbie Rushwin.
+READ: Boys High School All-America Teams announced for 2017
Players on this year's United Soccer Coaches High School All-America Teams will be formally acknowledged for their accomplishments at the All-America Luncheon on January 20, 2018 at the Pennsylvania Convention Center in conjunction with the 2018 United Soccer Coaches Convention.
In addition to today's All-America Teams announcement, the 2017 United Soccer Coaches Fall Boys and Girls High School All-Region Teams have been posted in the "Awards Central" section of UnitedSoccerCoaches.org.
2017 United Soccer Coaches Fall High School Girls All-America Team
| | | | | |
| --- | --- | --- | --- | --- |
| Pos | Player Name | Yr. | School | City, State |
| K | Allie Augur | Jr. | North Branford High School | North Branford, Conn. |
| K | Heather Hinz | Jr. | Our Lady of Good Counsel High School | Olney, Md. |
| K | Kristen Roessler | Sr. | Immaculate High School | Danbury, Conn. |
| D | Talani Barnett | Sr. | Bay Shore High School | Bay Shore, N.Y. |
| D | Brianna CoCo | Jr. | Bedford High School | Bedford, N.H. |
| D | Catherine Hill | Sr. | East High School | Salt Lake City, Utah |
| D | Lauren Hinton* | Sr. | The Loomis Chaffee School | Windsor, Conn. |
| D | Hannah Morgan | Sr. | Conestoga High School | Berwyn, Pa. |
| D | Gabrielle Piontkowski | Sr. | C.W. Baker High School | Baldwinsville, N.Y. |
| D | Halle Rogers | Jr. | Walsh Jesuit High School | Cuyahoga Falls, Ohio |
| M | Ravin Alexander | Sr. | Summit Country Day School | Cincinnati, Ohio |
| M | Cassie Amshoff* | Sr. | Sacred Heart Academy | Louisville, Ky. |
| M | Ambere Barnett | Sr. | Owensboro Catholic High School | Owensboro, Ky. |
| M | Gabriella Barquin | Sr. | Hanover Park High School | East Hanover, N.J. |
| M | Julie Cane | Sr. | Hopewell Valley High School | Pennington, N.J. |
| M | Kartie Cox | Jr. | Granville High School | Granville, Ohio |
| M | Sara D'Appolonia | Sr. | Yarmouth High School | Yarmouth, Maine |
| M | Lauren Dietz | Sr. | Archbishop Alter High School | Kettering, Ohio |
| M | Kayla Duran | Sr. | Buckingham Browne & Nichols School | Cambridge, Mass. |
| M | Hailey Gutowski | Sr. | Cinnaminson High School | Cinnaminson, N.J. |
| M | Meredith Haakenson | Sr. | Maple Grove Senior High School | Maple Grove, Minn. |
| M | Morgan Jackson | Sr. | Indian Hill High School | Cincinnati, Ohio |
| M | Jenna Kemp | Jr. | Houston High School | Germantown, Tenn. |
| M | Juliana Lynch | Jr. | Sparrows Point High School | Sparrows Point, Md. |
| M | Jessica Mazo* | Jr. | Saint Joseph High School | Trumbull, Conn. |
| M | Lexi Rothmann | Jr. | Norwell High School | Norwell, Mass. |
| M | Lauren Tangney | Sr. | Fairfield Warde High School | Fairfield, Conn. |
| M | Brooke VanDyck | Jr. | Penn High School | Mishawaka, Ind. |
| F | Cricket Basa | Sr. | Montpelier High School | Montpelier, Vt. |
| F | Lauren Bonavita | Sr. | Whitman Hanson Regional HS | Whitman, Mass. |
| F | McKenna Buisman | Sr. | Mankato West High School | Mankato, Minn. |
| F | Abbey Burdette | Sr. | Urbana High School | Ijamsville, Md. |
| F | Kristina DeMarco | Sr. | Perrysburg High School | Perrysburg, Ohio |
| F | Vanessa Dinardo | Sr. | Strongsville High School | Strongsville, Ohio |
| F | Claudia Dipasupil | Jr. | Northern Highlands Regional HS | Allendale, N.J. |
| F | Alicia Donley | Jr. | Pickerington North High School | Pickerington, Ohio |
| F | Louisa Essuman | So. | The Hotchkiss School | Lakeville, Conn. |
| F | Molly Feighan | Sr. | Arlington High School | Lagrangeville N.Y. |
| F | Hannah Franco | Sr. | Islip High School | Islip, N.Y. |
| F | Olivia Freitas | Jr. | La Salle Academy | Providence, R.I. |
| F | Izzy Greene | Sr. | Gilmour Academy | Gates Mills, Ohio |
| F | Elayna Grillakis | Sr. | Central Catholic High School | Lawrence, Mass. |
| F | Emily Harrigan | Sr. | Norwin Senior High School | North Huntingdon, Pa. |
| F | Gabby Hollar | Jr. | West Liberty-Salem High School | West Liberty, Ohio |
| F | Taylor Huff | Fr. | Madison Comprehensive High School | Mansfield, Ohio |
| F | Kristina Kelly | So. | Camden Hills Regional High School | Rockport, Maine |
| F | Madison Kemp* | Jr. | Camas High School | Camas, Wash. |
| F | Kristina Lynch* | Sr. | Penn High School | Mishawaka, Ind. |
| F | Karlee Maes | Sr. | La Cueva High School | Albuquerque, N.M. |
| F | Claire Myers | Sr. | Fairport High School | Fairport, N.Y. |
| F | Anna Podojil | Jr. | Indian Hill High School | Cincinnati, Ohio |
| F | Lauren Rakytiak* | Sr. | Strongsville High School | Strongsville, Ohio |
| F | Brittany Raphino | Jr. | Thayer Academy | Braintree, Mass. |
| F | Abbie Rushwin | So. | Houston High School | Germantown, Tenn. |
| F | Delaney Snyder | Sr. | Moon Area High School | Moon, Pa. |
| F | Colleen Swift | Sr. | Loveland High School | Loveland, Ohio |
| F | Kennedy Tranter | Sr. | Lexington Catholic High School | Lexington, Ky. |
| F | Emma Treasure | Sr. | Jesuit High School | Portland, Ore. |
| F | Mariah Van Halm | Sr. | Issaquah High School | Issaquah, Wash. |
| F | Mahogany Willis | Sr. | Owen J. Roberts High School | Pottstown, Pa. |
* Asterisks indicate number of previous All-America selections