Girls ECNL welcomes Wilmington Hammerheads as new member club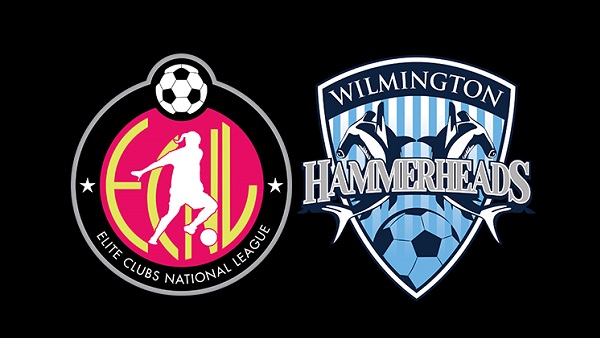 RICHMOND, VA (Via ECNL) – The Girls Elite Clubs National League has announced that Wilmington Hammerheads will be joining the Girls ECNL beginning in the 2018-2019 season. The Girls ECNL will be the only national league in which the club will compete, and the focal point of its competitive efforts.
Wilmington Hammerheads has a history of preparing players for college and providing a fantastic development environment. Surrounded by great college soccer programs throughout North Carolina, 11 current Hammerhead players are moving on to play at the college level, and the younger Hammerheads teams have shown big potential and already generated large interest from major schools in the area.
"Being accepted and joining the ECNL is a big moment for our club." said Carson Porter, Executive Director for Wilmington Hammerheads. "The ECNL has long been the platform for our country's elite clubs and players, and we are honored to be joining the ECNL and excited to compete. We are equally excited to join a soccer community that includes some of the very best coaches and soccer leaders in our country. The opportunity to learn, collaborate, and share ideas within the ECNL community is special and unique, and something we look forward to being a part of."
+READ: Loudoun Soccer joins Girls ECNL for 2018-2019 season
The Girls ECNL is one of the nation's top development and competition platform for female soccer players, with conference competition in six age groups (U13, U14, U15, U16, U17, and U18/U19) and unmatched collegiate exposure through the ECNL National Events, the largest collegiate showcases in the country. In addition to the competition platform, the Girls ECNL offers player identification and development opportunities for top players in every conference, unique coaching education and club development programs, and player health and education resources.
"We are very excited to welcome Wilmington Hammerheads into the Girls ECNL," said ECNL Commissioner Jen Winnagle. "As a new club in the Mid-Atlantic Conference, they will provide a platform for the top players in Wilmington to play at the nation's top level. Just as importantly, the leadership and philosophy of the Hammerheads aligns perfectly with the ECNL values."
Wilmington Hammerheads will begin formal competition in the Girls ECNL in August 2018. Additional new clubs will be announced in the Girls ECNL in the coming weeks.