Girls ECNL welcomes Rebels SC as new member club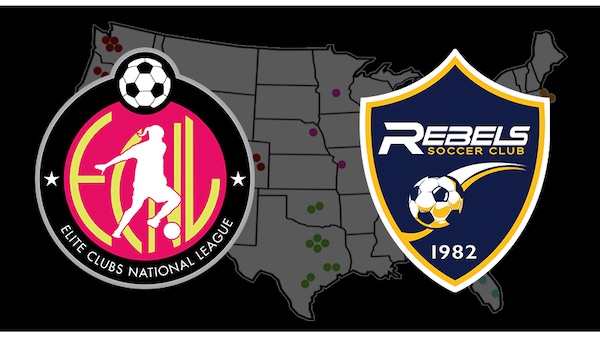 RICHMOND, VA (Via ECNL) – The Girls Elite Clubs National League has announced that Rebels Soccer Club will be joining the Girls ECNL beginning in the 2019-2020 ECNL Season.
Rebels SC was founded in 1982 in Chula Vista, CA, and currently has over 120 teams. With dozens of college commits over the past several years, and a USYS National Championship in 2018, Rebels SC has built a strong reputation in the Southern California market by developing high-quality teams and players with a holistic development perspective.
"Being accepted to and joining ECNL is a tremendous moment for our club," said Rebels SC Executive Director, Ryan Marquez. "Our goal has always been to push our girls teams to compete at the highest level possible while maintaining our possession soccer identity. ECNL is made up of the highest caliber teams and we take pride that our players will now have an opportunity to play against the best teams in the country."
"We are pleased to welcome Rebels SC to the league as one of the top programs in the region," said ECNL Commissioner, Jen Winnagle. "Rebels SC will provide presence in a new market in California and will strengthen the Southwest Conference overall. We look forward to working with the club and supporting their growth as they move into the nation's top league for female youth players."
The ECNL was created to serve players, coaches, and clubs within a holistic development environment that collaboratively raises standards in all areas of the game. Through its programming, the ECNL and its member clubs seek to lead innovation and improvement in youth club soccer, facilitate the development of the next generation of collegiate stars and national team players, and support the success of US Soccer's national teams.