Girls Development Academy East Conference Recap: February 24-25, 2018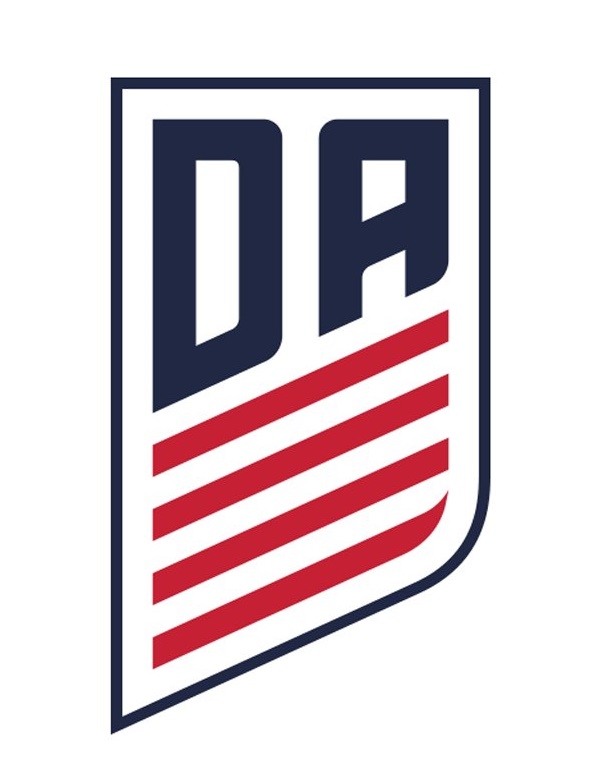 The U.S. Soccer Girls Development Academy's Southeast Division once again took center stage in the East Conference this weekend, with several close matches at the top of the standings and sides gaining momentum ahead of a challenging spring season.  
U-15
The Concorde Fire (10-4-3, 33 points) retained their hold on third place in the Southeast Division standings with a critical 3-1 win over the United Futbol Academy (4-11-1, 13 points) on Saturday. Concorde hit UFA early and often in the first half, jumping out to a 3-0 advantage thanks to a brace from midfielder Stella Allen (16' and 33') and a strike from Simi Awujo in the 26th minute. Jolie St. Louis narrowed Concorde's lead to two in the second half with her goal in the 59th minute. But the Fire defense held on, giving their side their first win in three matches.
Although they were unable to move into the top three Weston FC (10-5-1, 31 points) did keep up with the rest of their division with a 3-1 win over United Soccer Alliance (1-12-2, 5 points). USA was able to take the lead early on, with Hannah Burandt scoring in the 28th minute. But Weston responded immediately with a trio of goals from Alyssa Arias (33'), Abby Nelson (37'), and Sophie Goetz (38').
+READ: Forty-eight players called into U.S. U-14 Girls National Team camp
The West Florida Flames (4-10-2, 14 points) snapped a two game winless streak with a tight 3-2 win over the Orlando Pride (9-9-0, 27 points). The Flames would take a 2-0 lead in the first half with goals from Julianne Dunbar (12') and Rachel Dalton (26'). Dalton would add a second in the 44th minute seemingly putting the match out of reach. But the Pride came roaring back, closing the gap with goals from Isabella Recinos (68') and Ava Rice (72'). But in the end, it wasn't enough as the Flames held on to earn their first win in 2018.
Results
United Futbol Academy 1-Concorde Fire 3 (2/23)
United Soccer Alliance 1-Weston FC 3 (2/23)
Orlando Pride 2-West Florida Flames 3 (2/23)
U-16/U-17
The United Soccer Alliance (12-3-1, 37 points) picked up some points on idle first-place NTH Tophat (13-2-1, 40 points) with a 3-0 win over Weston FC (8-5-2, 26 points). USA wasted little time in building a lead, netting three goals in the first half from Syndey Hauth (10'), Kai Hayes (24'), and Olufolasade Adamolekun (35'). USA's defense took over in the second half, continuing to hold Weston off the board. The USA defensive unit has allowed just 14 goals this season, tied for fifth lowest in the USSDA.
+READ: Girls Development Academy East Conference Recap | February 17-18, 2018
Concorde Fire (8-6-3, 27 points) secured a 2-1 win against United Futbol Academy (2-10-4, 10 points), picking up three more critical points. Forwards Renee Lyles (2') and Madison Haughen (34') gave the Fire the 2-0 lead and presumably the victory with their goals in the first half. UFA pulled within striking distance in the second half, with forward Jordan Hall's goal in the 70th minute. But Concorde held on with goalkeeper Taylor Stalheim and the back line holding strong the rest of the way.
Another highlight of the weekend was West Florida Flames (1-14-1, 4 points) recording their first win of the 2017-2018 campaign. Behind goals from Mason Schilling (62') and Danniane Arboleda (75'), and a clean sheet effort by the defense, the Flames were able to defeat the Orlando Pride (4-10-4, 16 points), 2-0.
Results
United Soccer Alliance 3-Weston FC 0 (2/23)
Orlando Pride 0-West Florida Flames 2 (2/23)
United Futbol Academy 1-Concorde Fire 2 (2/23)
U-18/U-19
United Soccer Alliance (3-9-3, 12 points) earned their first victory in six matches on Saturday with an 8-0 win over Weston FC (1-14-1, 4 points) at the Clay County Soccer Complex. Kristin Sciartelli (2'), Sarah Skala (26'), Blake Johnson (28'), Brianna Johnson (43'), Gabrielle Daly (48'),  Autumn Woodard (41' and 55'), and Monique Perrier (75') provided the goals for USA, while the defense recorded their second shutout on the season.
Elsewhere in the division, Concorde Fire (12-4-1, 37 points) put five past United Futbol Academy in a 5-1 victory. Nicole Payne's brace (22' and 74') set the tone for the Fire while goals by Elizabeth Prybylski (38'), Julia Nicholas (43'), and Croix Bethune (87') secured their third win in five matches. Aside from Kyndal Anderson's goal in the 81st minute, it was another standout performance from the Fire defenders: Prybylski (45 minutes), Caeden Price (45 minutes), Brandie Peterson (45 minutes), Kylie Buchanan (52 minutes), Kristen Edmond (38 minutes), and goalkeeper Tyler Speaks (90 minutes). As a unit, they have only 14 goals this season (third lowest in the Southeast Division) and have not allowed more than two goals in a match since a 3-0 loss to the table NTH Tophat back on December 16.
+READ: Girls Development Academy East Conference Recap | February 10-11, 2018
Finally, the Orlando Pride (9-8-1, 37 points) capped the weekend off by downing the West Florida Flames (2-11-2, 8 points) 4-0. Midfielder Ansley Fraser gave the Pride the advantage in the first half with her goal in the 37th minute. In the second half, the Pride pulled away thanks to a barrage of goals from forward Kristen Scott (79') and midfielders Brin Wexler (85') and Ellie Moreno (90'), along with a shutout effort by goalkeeper Brooke Anderson and the back line.
Results
United Soccer Alliance 8- Weston FC 0 (2/23)
Orlando Pride 4- West Florida Flames  0(2/23)
United Futbol Academy 1- Concorde Fire 5 (2/23)