Girls Development Academy East Conference 2017 Fall Season Recap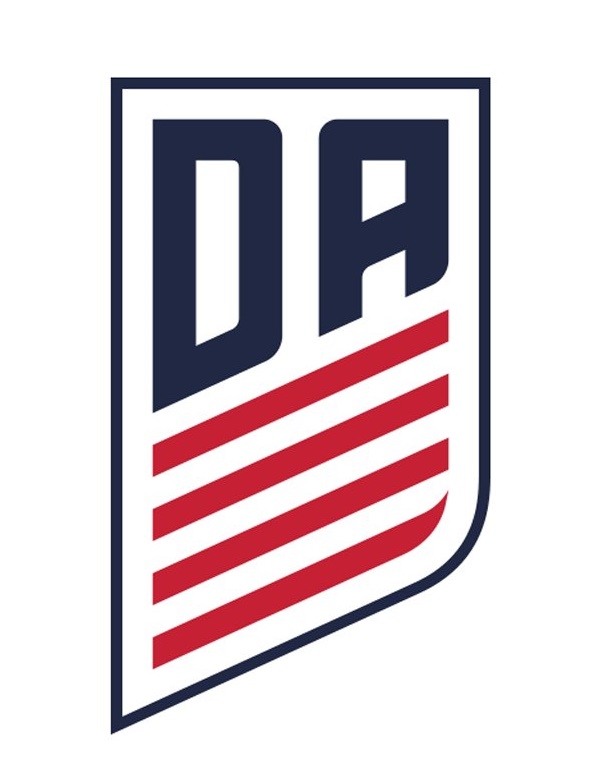 With the U.S. Soccer Girls' Development Academy East Conference heading into the winter break, here's a look back at the top team performances from the fall portion of the inaugural 2017-2018 season in the U-15, U-16/17 and U-18/19 age groups.
+Girls Development Academy Standings and Statistics
U-15
In the Atlantic Division, Sky Blue – Players Development Academy (10-0-3, 33 points) holds onto first place over Penn Fusion Academy (8-2-1, 25 points) and FC Virginia (8-4-1, 25 points). The NWSL academy side has conceded just six goals in 13 matches this season, which puts them tied for third lowest among all sides in the USSDA U-15 age bracket (Eclipse Select Soccer Club-4, NTH Tophat-5, Michigan Hawks-6). Goalkeepers Maggie Ousouljoglou (11 starts) and Abigail Brunell (4 starts) have combined to earn an impressive nine shutouts.
Penn Fusion is in second despite having two games in hand thanks to their five-game winning streak to start the season, which included a 1-0 win over FC Virginia. Forward Zoe Schutter, who provided the match-winner for Fusion back in September, leads the club with 9 goals and has helped spark one of the top attacking sides in the East Conference.
FC Virginia got a bit of revenge in October when they defeated Fusion on the road with their own 1-0 result. Isabella Kalaris provided the lone goal for Virginia in that match, her third on the season. Head coach Julie Shackford has used her variety of options on the attack to create a multilayered attack that has confounded opponents. Virginia has nine players who have scored more than two goals in a match (Reese Borden-5; Riley Flanagan-4;Kalaris, Anna Tekampe, and Isabella Thissell-3; Audrey Cowden, Ruby Hunsaker, Erika Maliska, and Marisa McClure-2).
+READ: Roster announced for final U.S. U-17 WNT training camp of 2017
In the Northeast Division, New York City FC (11-1-0, 33 points) find themselves at the top thanks in part to their high-powered attack.. Midfielder Bella Sembler (13 goals) and forward Madeline Pirrello's (12 goals) have contributed half of NYCFC's impressive 50 goals, which is second most in the U-15 USSDA age bracket.
Every good side needs a good foil, and for NYCFC this season, it has been FC Fury (11-2-0, 33 points), who provided the Blues their lone loss back in October. After losing their first match of the season 7-1 to Oakwood Soccer Club, the Fury went on to pull off eight consecutive victories. Julie Shimkin's 12 goals have set the tone for the New York-based side. Oakwood (7-3-2, 23 points) have also kept up in the Northeast, having allowed just 15 goals during league play. Goalkeeper Kaelen Fabry and defenders Kendall Prince, Molly Monzeglio, and Kate Minoudis consistent work has helped keep some of the most difficult attacking sides in check.
As for the Southeast, NTH Tophat (8-0-1, 25 points) have proven to not just be one of the most formidable sides in their division, but across the entire U-15 age group. Their attacking corps' 56 goals is impressive, but even more when considering they have come in just nine matches. Arianna Manrique and Alexis Wright lead the club with nine and seven goals, respectively.
Concorde Fire (7-0-2, 23 points) finds themselves in second, just two points behind Tophat for the lead in the Southeast. Forward Ayo Oke has scored 11 goals in nine matches for the Fire, including two game-winning goals in match-ups against Charlotte Soccer Academy (8-2-1, 25 points). CSA still have had a good run though through the Southeast, earning eight wins in which they have outscored their opponents 40-7. Savanna Riggs and Amanda Sexton lead the club with 11 and 10 goals, respectively.
U-16/U-17
Penn Fusion Academy (10-0-1, 31 points) stands atop the U-16/U-17 Atlantic Division heading into the winter break. Forwards Elle Kershner (11 goals) and Chloe Adler (10 goals) have led the scoring charge for Fusion, while goalkeeper Mia Reed has yet to allow more than one goal in a match this season.
Sky Blue – PDA (9-3-1, 28 points) find themselves in second place after earning a 1-1 draw against Fusion on the road and a 2-1 win over Oakwood Soccer Club to close out conference play in 2017. Forward Natalia Ramirez's 12 goals in 12 matches have proven critical for Sky Blue, whose 33 goals are third most in the Division.
Hot on their heels are FC Virginia (8-3-2, 26 points), who narrowly lost to Fusion 1-0 to start the season and defeated 2-1 Sky Blue back in August. Goalkeeper Gwenyth Hoyt's six shutouts has kept Virginia with the top sides in the Atlantic Division, and helped set up what could be a promising 2018.
+READ: U.S. U-20 WNT storms past Finland 10-1 in Nike Friendlies
FC Fury (11-1-0, 33 points, 2.75 Pts/GP) holds a slender lead over New York City FC (11-1-1, 34 points, 2.6154 Pts/GP) for first place in the Northeast. The Fury earned a 3-1 win over NYCFC back in October, which has proven thus far to be a determining factor for their advantage. Despite playing without their leading scorer Kayleigh Goodrich (11 goals), the Fury's balanced attack led by Brianna Jablonowski (8 goals), Sierra Brophy (6 goals), and Samantha Dumont (3 goals).
Despite that difficult loss, NYCFC should hold their heads high for their efforts thus far in league play. In addition to their 40 goals scored, they have allowed just 12. Goalkeeper Julia Dohle capped an impressive fall season with four consecutive shutouts.
One side to keep an eye on in the U-16/U-17 East Conference in the second leg of the season is Boston Breakers Academy (6-5-0, 18 points). The Breakers, led by Isabelle Aviza (8 goals), have a 'bend, but don't break' mentality that has proven difficult for sides to overcome.
In the Southeast, NTH Tophat (9-0-0, 27 points) are undefeated through nine matches thanks in part to the attacking efforts of Hannah White. White leads the team with 11 goals and earned the match-winner for NTH in their closest match of the season, a 2-1 win over Weston FC back in September. The Southeast's top three is rounded out by the United Soccer Alliance (6-2-1, 19 points) and IMG Academy (6-3-0, 18 points). USA's balanced attack has proven to be an advantage in defensive-oriented Southeast division. Mackenzee Vance and Olufolasade Adamolekun each have five goals for USA, while Sydney Hauth is close behind with four goals. As for IMG, forward Enzi Broussard has found her scoring stroke, netting 13 goals for the Florida-based side.
U-18/U-19
In the Atlantic Division, Penn Fusion Academy (10-1-0, 30 points) holds a narrow advantage over Sky Blue – PDA (11-2-0, 33 points) on points per games played (2.7273 to 2.5385). Fusion's high-scoring midfielders Rachel Dowart (12 goals) and Brice McInroy (11 goals) have led the charge for their side. Sky Blue, meanwhile, have relied on their stifling defense highlighted by Leanne Engemann, Jacqueline Harnett, and Alexandra Weber, to keep themselves within sight of first place in the Atlantic.
Rounding out the top three is FC Virginia (10-3-0, 30 points). After starting the season 3-3-0, FC Virginia has gone on a tear, winning their last seven matches and outscoring their opponents 25-1.
+NCAA Women's Soccer Commitment Announcements: November 2017
As for the Northeast Division, the Boston Breakers (8-3-0, 24 points, 2.1818 Pts/GP) find themselves in first after 11 matches. Gabriella DelPicco's 9 goals down the stretch has helped push the NWSL developmental side into the top spot.
New York City FC (8-3-2, 26 points, 2 Pts/GP) and FC Stars (6-3-0, 18 points, 2 Pts/GP) are close behind Boston in second and third place respectively. Rebecca Jarrett leads NYCFC in goals with 10 while their defense has conceded just 14 goals. The FC Stars defense has been equally impressive with their own 14-goal effort, with defenders Jordyn Morey and Michela Agresti, and goalkeeper Samantha Brophy working in concert to contain attackers.
Finally in the Southeast Division, NTH Tophat (8-0-1, 25 points, 2.778 Pts/GP) and the NC Courage (8-0-1, 25 points, 2.778 Pts/GP) find themselves neck-and-neck for the top spot. Tophat maintain a slight advantage in goals scored (44-to-31) thanks to the attacking efforts of Charlotte Teeter (12 goals). The Courage have kept up with their Southeast Division rivals thanks to a stifling defense that enters the break on a four-game shutout streak. The Concorde Fire (8-1-0, 24 points, 2.6667 Pts/GP) are not that far behind the top two with attacker Croix Bethune (9 goals) providing the scoring spark for her side.