Generation adidas Cup draws to exciting conclusion in Frisco, Texas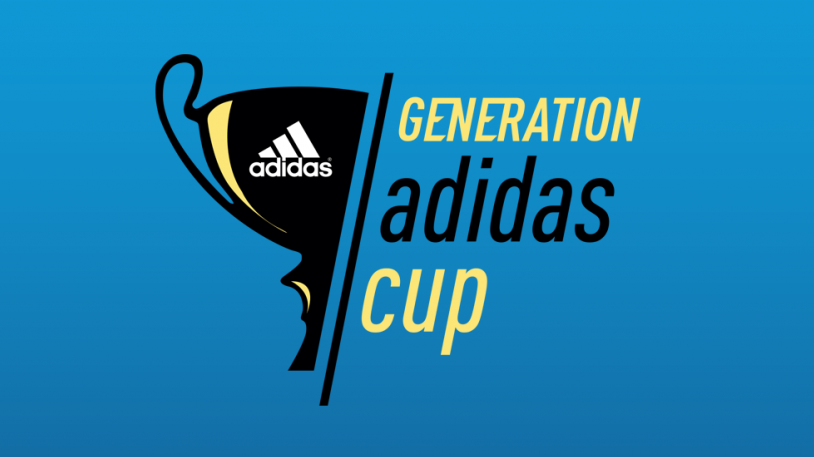 FRISCO, Tex. (Via MLS) — It wasn't easy, but the Seattle Sounders were able to lift their first Generation adidas Cup trophy on Saturday, defeating the New York Red Bulls 2-1 to win the Premier Division. [+Watch Highlights]
The Red Bulls came into the final after a tough week, not landing in Frisco until Saturday. They beat Tigres UANL that night in a penalty-kick shootout and managed to beat the Chicago Fire and San Jose Earthquakes despite a hectic schedule.
They managed to beat another Mexican team, Monterrey, in a penalty-kick shootout in the semifinal, but the Sounders were favorites heading into the match thanks to the quality of their attacking options.
An 8th minute penalty kick conceded by center back Blake Malone, who started all six matches for Seattle in the tournament, gave New York an early lead to protect as striker Scotty Taylor was able to bury the spot kick.
+READ: Dr Pepper Dallas Cup XXXIX crowns division champions
The Seattle attacking four that have starred all week went to work after that as Sounders 2 signees Ray Serrano and Azriel Gonzalez, along with Daniel Robles and Marlon Vargas, combined around the box to carve open chances. In the 13th minute left back Connor Drought bombed forward, getting to the endline and poking a pass back to Vargas. Vargas was able to score his fourth goal of the tournament with goalkeeper Matthew Goodman out of position.
Seattle dominated the following 15 minutes but that changed in the 29th minute a tackle in midfield led to a red card for Serrano.
Despite being a man up and tied on the scoreboard, the Red Bulls were never able to get their attack to click, struggling to create chances while Gonzalez and Vargas continued to look dangerous on the break the other way.
Seattle brought fresh legs in up top in the 59th minute in the form of Alec Diaz and two minutes later he made a one-man break down the right side. With very little angle on goal he placed a shot in the far post in stride to give Seattle the lead. The Sounders easily saw out the last ten minutes to deservedly lift the trophy.
+READ: Tim Weah becomes first player born in 2000 to earn USMNT cap
Vargas won the Premier Division Golden Ball after registering four goals and five assists while Goodman won the Golden Glove as the division's top 'keeper. Colorado Rapids striker Logan Dorsey and Tigres UANL forward Alan Ramos each scored six goals to lead the division.
Sporting KC win U-12 competition: 2018 was the third year of the Under-12 competition at Generation adidas Cup and for the first time an MLS team won the age group. Sporting Kansas City downed LAFC in the final, winning the trophy in a penalty-kick shootout 8-7. LAFC had beaten their rivals, the LA Galaxy, 3-0 in the semifinals.
Top MLS statistical performers: Vargas, Goodman and Dorsey were some of the top performers among MLS academy players, but you can find some of the other top players below.
Goals (Champions Division)
1. Jackson Conway (ATL): 4
T-2. Johan Gomez (DAL): 3
T-2. Theo Corbeanu (TOR): 3
Assists (Champions Division)
T-1. Johan Gomez (DAL): 2
T-1. Dante Sealy (DAL): 2
T-1. Remi Smith (ATL): 2
T-1. Tanner Tessman (DAL): 2
Chances Created (Champions Division)
T-1. Cameron Duke (SKC): 6
T-1. Kobe Hernandez-Foster (LA): 6
Goals (Premier Division)
1. Logan Dorsey (COL): 6
T-2. Hamza Shehata (NY): 5
T-2. Heriberto Soto (HOU): 5
​T-4. Luis Arriaga (RSL): 4
T-4. Marlon Vargas (SEA): 4
Assists (Premier Division)
1. Marlon Vargas (SEA): 5
2. Jose Escandon (NY): 4
3. Jeremie Omeonga (MTL): 3
Chances Created (Champions Division)
1. Luis Arriaga (RSL): 12
2. Andy Lomeli (CHI): 9
3. Jose Escandon (NY): 7
T-4. Joshua Atencio (SEA): 6
T-4. Cole Bassett (COL): 6
T-4. Sebastian Berhalter (CLB): 6
T-4. Scotty Taylor (NY): 6