Full results from the 2021 MLS SuperDraft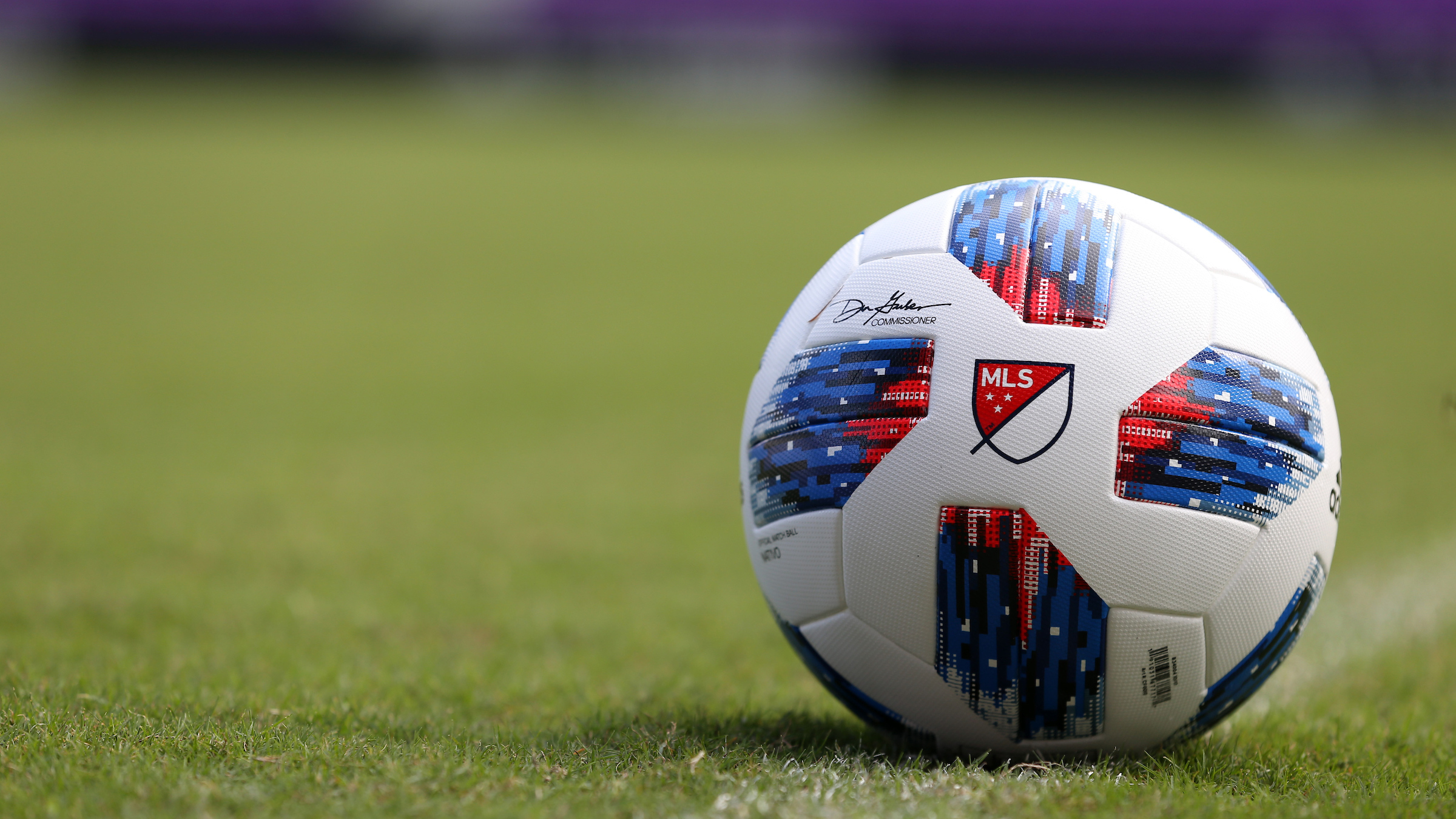 The 2021 MLS SuperDraft was held on Thursday, on an afternoon highlighted by expansion club Austin FC selecting Virginia Tech's Daniel Pereira with the No. 1 overall pick.
FC Cincinnati followed up by selecting Wake Forest forward Calvin Harris with the No. 2 pick. Clemson midfielder Philip Mayaka was taken with the 3rd pick by the Colorado Rapids.
Following a trade, D.C. United held the No. 4 and No. 5 picks back-to-back, acquiring forward Kimarni Smith (Clemson) and defender Michael DeShields (Wake Forest).
To view Draft Grades for every MLS club, Click Here. To view the draft results including a listing of the trades that took place, Click Here.
See below to view every pick from the MLS SuperDraft, including a full listing of those players' colleges and youth clubs:
Round 1
Pick
MLS Club
Player
Pos.
College
Youth Club
1
Austin FC
Daniel Pereira
M
Virginia Tech
Virginia Blue Ridge Star
2
FC Cincinnati
Calvin Harris
F
Wake Forest
Wellington Phoenix
3
Colorado Rapids
Philip Mayaka
M
Clemson
Orlando City
4
D.C. United
Kimarni Smith
F
Clemson
Sheffield United
5
D.C. United
Michael DeShields
D
Wake Forest
Baltimore Celtic
6
Houston Dynamo
Ethan Bartlow
D
Washington
Crossfire Premier
7
Real Salt Lake
Bret Halsey
D
Virginia
Loudoun Soccer
8
Orlando City
Derek Dodson
F
Georgetown
Sockers FC
9
Vancouver Whitecaps
David Egbo
F
Akron
N/A
10
Inter Miami
Josh Penn
F
Indiana
Sockers FC
11
Austin FC
Freddy Kleemann
D
Washington
Real So Cal
12
San Jose Earthquakes
Tommy Williamson
F
California
Strikers FC
13
New York Red Bulls
Luther Archimède
F
Syracuse
Sochaux
14
Los Angeles FC
Daniel Trejo
F
CSUN
Olé Soccer Club
15
FC Dallas
Nicky Hernandez
M
SMU
Dallas Texans
16
LA Galaxy
Josh Drack
F
Denver
Arizona Arsenal
17
Minnesota United
Justin McMaster
F
Wake Forest
Philadelphia Union
18
Minnesota United
Nabilai Kibunguchy
D
UC Davis
Sacramento Republic
19
Orlando City
Rio Hope-Gund
D
Georgetown
New York SC
20
Nashville SC
Irakoze Donasiyano
F
Virginia
Roanoke Star
21
Austin FC
Aedan Stanley
D
Duke
St. Louis Scott Gallagher
22
Orlando City
Brandon Hackenberg
D
Penn State
Richmond United
23
Vancouver Whitecaps
Javain Brown
D
South Florida
Harbour View
24
New England Revolution
Edward Kizza
F
Pittsburgh
Montverde Academy
25
Toronto FC
Matt Di Rosa
M
Maryland
Bethesda SC
26
Inter Miami
Aimé Mabika
D
Kentucky
N/A
27
Columbus Crew
Justin Malou
D
Clemson
Montverde Academy
Round 2
Pick
MLS Club
Player
Pos.
College
Youth Club
28
Austin FC
Daniel Steedman
F
Virginia
Charlotte Soccer Academy
29
FC Cincinnati
Avionne Flanagan
D
South Florida
D.C. United
30
Houston Dynamo
Kristofer Strickler
F
Virginia Tech
Blast FC
31
Atlanta United
Josh Bauer
D
New Hampshire
GPS New Hampshire
32
D.C. United
Logan Panchot
M
Stanford
St. Louis Scott Gallagher
33
Chicago Fire
Jackson Ragen
D
Michigan
Seattle Sounders FC
34
Real Salt Lake
Elijah Amo
F
Louisville
Bethesda SC
35
LA Galaxy
Preston Judd
F
Denver
LVSA
36
Nashville SC
Tom Judge
D
James Madison
N/A
37
Inter Miami
Joe Hafferty
D
Oregon State
Seattle Sounders FC
38
Minnesota United
Sean O'Hearn
D
Georgetown
PA Classics
39
San Jose Earthquakes
George Asomani
M
NC State
N/A
40
New York Red Bulls
Lamine Conte
M
Louisville
Philadelphia Union
41
Los Angeles FC
CC Uche
D
Ohio State
Georgia United
42
Colorado Rapids
N/A
N/A
N/A
N/A
43
Portland Timbers
Dawson McCartney
M
Dartmouth
Philadelphia Union
44
New York City FC
Ben Di Rosa
D
Maryland
Bethesda SC
45
Toronto FC
Nathaniel Crofts
F
Virginia
Sheffield United
46
Vancouver Whitecaps
Eric Iloski
M
UCLA
Real Salt Lake AZ
47
Chicago Fire
Christian Pinzon
F
Cal State Fullerton
California Rush
48
FC Dallas
Colin Shutler
GK
Virginia
Loudoun Soccer
49
Orlando City SC
Andrew Pannenberg
GK
Wake Forest
Charlotte Independence
50
Sporting Kansas City
Matt Constant
D
North Carolina
Dallas Texans
51
New England Revolution
Francois Dulysse
D
Manhattan College
Boca United
52
Columbus Crew
Joshua Jackson-Ketchup
D
Ohio State
Montverde Academy
53
Vancouver Whitecaps
Joel Harrison
D
Michigan
Vancouver Whitecaps FC
54
FC Cincinnati
Jonas Fjeldberg
M
Dayton
Ull/Kisa
Round 3
Pick
MLS Club
Player
Pos.
College
Youth Club
55
Austin FC
Noah Lawrence
GK
Ohio State
D.C. United
56
FC Cincinnati
Matthew Vowinkel
F
Hofstra
N/A
57
Houston Dynamo
Brandon Terwege
D
SMU
FC Dallas
58
Columbus Crew
N/A
N/A
N/A
N/A
59
Atlanta United
Aiden McFadden
M
Notre Dame
Penn Fusion
60
Chicago Fire
Mitch Guitar
M
Wisconsin
Vardar
61
Real Salt Lake
Aris Briggs
F
Georgia State
Concorde Fire
62
LA Galaxy
N/A
N/A
N/A
N/A
63
CF Montréa
Giuseppe Barone
M
Michigan State
Crew SC Academy Wolves
64
Toronto FC
Paul Rothrock
M
Georgetown
Seattle Sounders FC
65
CF Montréal
N/A
N/A
N/A
N/A
66
San Jose Earthquakes
N/A
N/A
N/A
N/A
67
New York Red Bulls
AJ Marcucci
GK
Connecticut College
N/A
68
Los Angeles FC
Alvaro Quezada
F
UC Irvine
LA Surf FC
69
Colorado Rapids
N/A
N/A
N/A
N/A
70
Portland Timbers
Diego Gutierrez
F
Creighton
Elite Academy
71
New York City FC
Vuk Latinovich
M
Milwaukee
FK Brodarac
72
Toronto FC
Jon-Talen Maples
M
SMU
Lonestar SC
73
Nashville SC
Sondre Norheim
D
Syracuse
Viking FK
74
Nashville SC
Tor Saunders
GK
Costal Carolina
Seattle Sounders FC
75
FC Dallas
Thibaut Jacquel
D
Campbell
FC Metz
76
FC Dallas
Mark Salas
D
North Carolina
FC Dallas
77
Sporting Kansas City
Jamil Roberts
F
Marshall
Plymouth Argyle
78
New England Revolution
N/A
N/A
N/A
N/A
79
FC Dallas
Giovanni Montesdeoca
F
North Carolina
FC Dallas
80
Seattle Sounders FC
TJ Bush
GK
James Madison
Southwestern Strikers
81
New York Red Bulls
N/A
N/A
N/A
N/A
Pick
MLS Club
Player
Pos.
College
Youth Club
82
Sporting Kansas City
N/A
N/A
N/A
N/A
83
Inter Miami
N/A
N/A
N/A
N/A
84
Real Salt Lake
Rene White
F
NJIT
TSF Academy
85
Inter Miami
N/A
N/A
N/A
N/A
86
Nashville SC
Leroy Enzugusi
F
Drake
Sporting Kansas City