Fresno State women's soccer program unveils 2019 signing class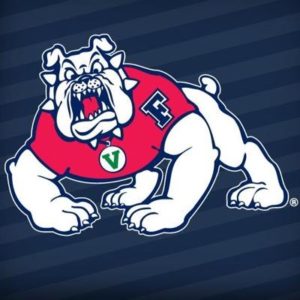 FRESNO, Calif. – Fresno State women's soccer head Coach Brian Zwaschkaannounced the signing of nine student-athletes for the upcoming season. The 2019 Bulldog signing class consists of eight incoming freshman and one sophomore transfer.
"This 2019 class is well timed to display our Pride of the Valley," Zwaschka said "We have looked very closely at all our options close to home and are very proud to see that work come to fruition with so many Valley natives that we feel strongly can carry the torch of our rich history of Valley impact players. We can't wait to get started with the whole group and we're certain they will enjoy the form of the returning team we established and enjoyed this spring in preparation for the coming fall."
Sheyenne Hodge – Midfielder (Hanford, Calif./Hanford HS)
Hodge led the Bullpups to a 19-5-2 record and a 7-2-1 league record this season. She finished her senior campaign with 35 goals, 1.3 goals per game, 10 assists and 136 shots. She was named the 2018-19 West Yosemite League Co-Player of the Year and the 2017-18 West Yosemite League Offensive Player of the Year.
Kylie Lucero – Forward/Midfielder (Clovis, Calif./Clovis HS)
Lucero finished her career at Clovis High with 41 goals, 27 assists and 109 points. She was a four-time All-Tri River Athletic Conference selection. She was named the TRAC Offensive Player of the Year during both the 2016-17 and the 2017-18 seasons.
Izabella Nuncio – Forward (Taft, Calif./Taft Union HS)
Nuncio, a four-year varsity player, helped the Wildcats finish the 2018 season with a 7-9-2 record. She earned South Sequoia League First Team honors in 2016-17 and 2018-19. Nuncio was named the SSL Most Valuable Player in 2017-18 after posting a league-best 26 goals during her junior campaign.
Alyssa Renovato – Forward (Fresno, Calif./Bullard HS)
Renovato helped lead the Knights to a 12-6-3 record and a 7-3 league record this season. She finished her senior season with 18 goals, nine assists and 47 steals. She was named the 2018-19 Fresno Bee Forward of the Year. During her career at Bullard, she also earned 2017-18 Player of the Year and 2016-17 Co-Forward of the Year honors.
Audrey Reyna – Forward (Sanger, Calif./Sanger HS)
Reyna saw action in all 16 games during her senior campaign, scoring 13 goals and dishing six assists. During her career as an Apache she played in 61 games, scored 43 goals and logged 18 assists. Reyna was named the 2019 CMAC Midfielder of the Year.
"Kylie, Alyssa, Audrey, Izabella, and Sheyenne all hail from the Valley," explaned Zwaschka. "These young incoming Bulldogs have all been highly impactful leading their local clubs and high schools, and we are confident they've only scratched the surface."
Bailee Kern – Defender/Midfielder (Fair Oaks, Calif./Bella Vista HS)
Kern helped lead Bella Vista HS to a 6-0-6 Captain Valley Conference record. She was a two-time All-CVC selection and team captain.
"Bailee is from right up the 99 and keeps our ties strong with the formidable San Juan ECNL Club that Jordan Brown came from," added Zwaschka.
Briana O'Dell – Goalkeeper (Oakley, Calif./Freedom HS)
O'Dell finished her senior season with 101 saves and 11 shutouts. Freedom High School posted a Bay Valley Athletic League record of 5-1-4 with O'Dell in goal. She was a 2017-18 BVAL Honorable Mention and the 2018-19 BVAL Defensive Player of the Year.
"Briana adds power to our GK unit while keeping our strong connection alive with the West Coast Soccer Club that has produced several of our strongest veteran players," Zwaschka said.
Mariona Segales – Midfielder (Folgueroles, Spain/University of Pittsburgh)
Segales started six games, seeing time in all 17 as a true freshman at Pittsburgh. She tallied 640 minutes, recorded one assist and logged nine shots. Prior to Pittsburgh, played club soccer for F.C. Barcelona (2013-2015), Vic (2015), C.F. Damm (2015-2016) and R.C.D. Español (2012-2013, 2016-2018). She won Catalonia Championship with R.C.D. Español and F.C. Barcelona and helped team to 1st place win in the International Tournament Ibercup in 2017.
Milena Zink – Goalkeeper (Vienna, Austria/Borgl St. Polten)
Zink was a member of the U17, U18 and U19 Austrian National Teams. She helped lead SV Neulengbach to an Austrian Cup Final.
"We've fortified this group with a pair of impressive internationals, such as Milena, who has enjoyed a recent call up to the full Austrian Women's National Team, as a result of her play while being a fixture in all the Austrian Youth National Teams through U19's," Zwaschka said. "Mariona brings valuable experience from her native Barcelona, and having honed and adapted her experience in the highly competitive ACC for her freshman year."
The Bulldogs finished the 2018 season with an overall record of 6-10-4 (5-3-3 MW). Fresno State recorded its best conference record since 2013, advancing to the postseason tournament for the second consecutive season. The Bulldogs' season ended in the quarterfinals, falling to eventual champion San Jose State, 2-1. Sophomore Ele Avery was named to the 2018 All-MW Second Team.