Four ENPL national championships awarded as ENPL season concludes in Colorado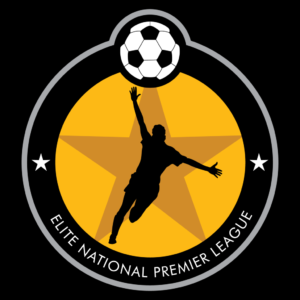 Results | Photos | Champions | @ENPLsoccer on Twitter
The 2019 Elite National Premier League (ENPL) season concluded Monday with four clubs earning ENPL national titles at DICK'S Sporting Goods Park. The ENPL National Finals featured 28 teams in 14-U through 17-U boys age groups, representing six NPLs and six Boys ECNL Conferences throughout the country.
It served as the finale of a challenging, two-stage ENPL postseason that began about two weeks ago in Rockford, Illinois with more than 200 teams at the ENPL National Playoff, which had all earned qualification to the prestigious tournament through successful regular seasons in their respective NPL and Boys ECNL platforms.
Participating teams traveled to Colorado to continue pursuing their national title aspirations, beginning with semifinal rounds (14-U) or eight-team group stages (15-U, 16-U and 17-U).
14-U division
15-U division
16-U division
17-U division
The 14-U ENPL National Finals championship game was played Saturday, July 13. Eclipse Select SC (Boys ECNL Midwest Conference) defeated CenCal Cosmos (NorCal NPL), 5-0, led by a deft group of forwards and a trustworthy goalkeeper. "This was just a dream of ours at the beginning of the season," said Eclipse Select SC player Omar Saldana. "We worked so hard. We had our ups and downs, but at the end of the day, all our hard work just paid off right now."
Two days later, the 15-U, 16-U and 17-U divisions were decided. Tulsa SC (Boys ECNL Texas Conference), the defending 14-U champion and Players First-licensed club, began making its case to be considered an ENPL dynasty by winning this year's 15-U title against Eclipse Select SC (Boys ECNL Midwest Conference), 3-1. "Our coach told us just to keep pushing through," said Trust Chigede, Tulsa captain and 2018 id2 National Selection alumni. "So that's what we did. We dug deep, got the result we wanted, and we ended up a national champion."
PDA (Boys ECNL Northeast Conference) knocked off Napa Soccer Academy (NorCal NPL), 4-0, in the 16-U finale, thanks to tenacious attacking play and a steady midfield that kept the defending third place-finishers occupied in their half of the field. "It was just a battle from the very beginning," said Daniel Edelman, PDA defender and a member of the all-time id2 boys Best XI. "It's such an accomplishment for all of us.
And in the 17-U age group, Beach FC (Boys ECNL Southwest Conference) capped a resilient run during the ENPL National Finals by clinching the national title, 2-0, over Gwinnett Soccer Academy (Boys ECNL Southeast Conference). Beach FC lost its opening match to the defending 16-U champions, GPS MA Elite (NEP – NPL Division), but then regrouped to shut out its next three opponents to win all those matches, including the championship game. "We were really happy to be here, first of all, and then to win it, even better," said Ever Morataya, Beach FC coach. "It's amazing, because we've put in some much work. These kids, the parents, the club have all put in extra time."
In a balanced competition, 18 of 24 teams competing on Sunday – the final group stage day – were still mathematically eligible for championship berths the following day. All ENPL National Finals championship games were filmed and are available for viewing on the ENPL champions/results web page.
The 19-U ENPL National Finals champions – NEFC (NEP – NPL Division) – had already been determined after a single-stage final held alongside the ENPL National Playoff in Illinois.
The ENPL National Finals was held alongside the 2019 Girls NPL Finals at DICK'S Sporting Goods Park. For coverage and information of that girls national championship, please visit nationalpremierleagues.com.