Former JMU standout Ashley Herndon joins Montana coaching staff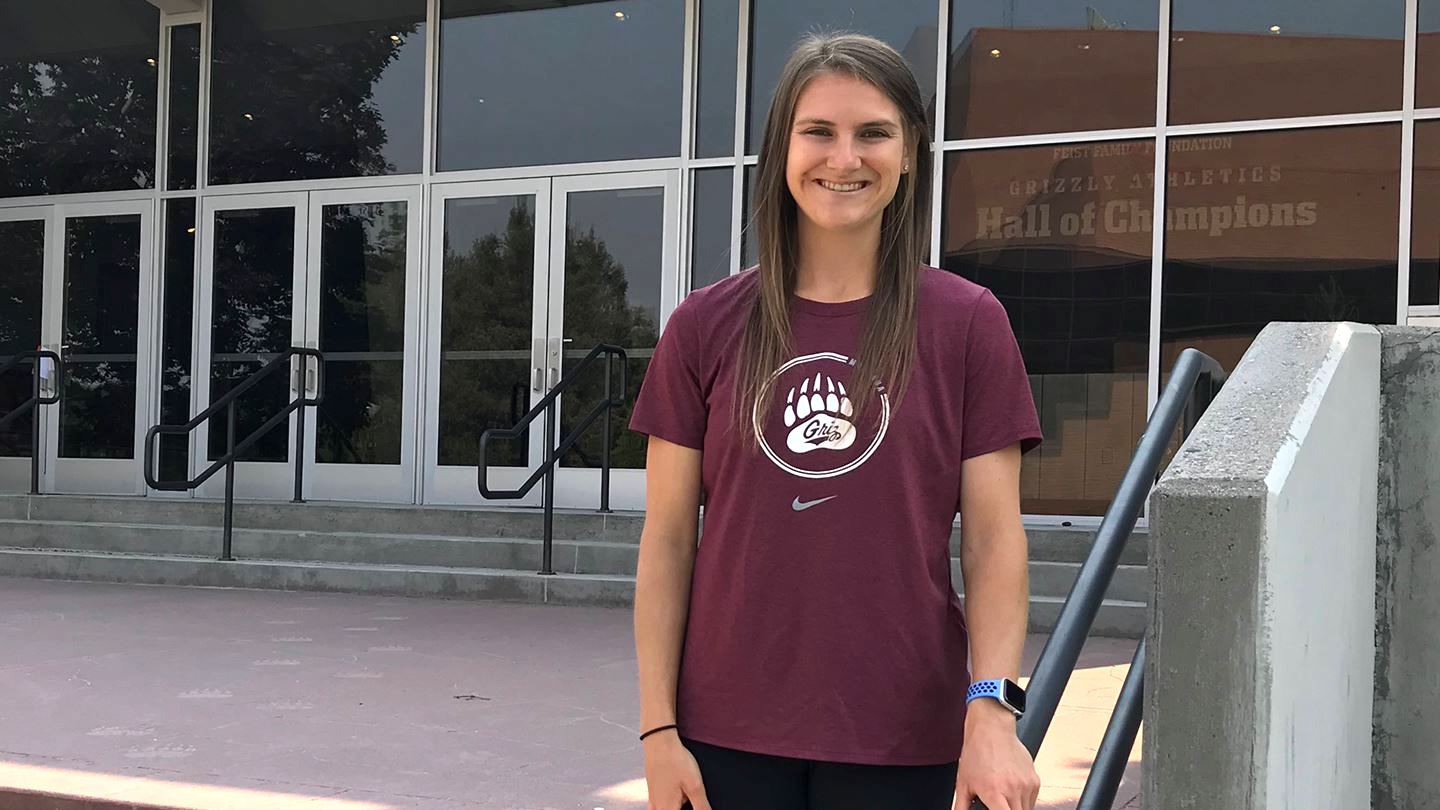 It wasn't that long ago that University of Montana soccer coach Chris Citowicki sent out an email to all his NCAA Division I peers around the country. He needed help filling his second assistant position, a coaching spot that's been vacant since last winter.
Citowicki, who already has J. Landham on staff, was very pointed. He wanted a female. He wanted someone with professional playing experience. He wanted someone who could coach his team's attack. The list continued in detail, point by point.
When James Madison coach Joshua Walters, Sr., saw it, one name came to mind: Ashley Herndon, who played for the Dukes (2013-16), worked as a volunteer coach at her alma mater last spring after wrapping up her professional career and was looking for her first full-time coaching job.
And here she is. "All that was missing was, is your name Ashley?" says Citowicki. "Everybody I talked to about her said she's going to be a very good coach. To use their words, she's a perfect fit for what you're looking for. And it's turned out to be that way."
Herndon started two weeks ago, in time for the team's important July youth camps. Next up: help prepare the Grizzlies as they attempt to win their third consecutive Big Sky Conference regular-season championship this fall. Practices begin next week.
"She's organized. She's composed. She's mature and has a good understanding of things and is very committed to being a very good coach. This is what she wants to do," said Citowicki. "It's nice to have somebody like that here."
It's a long way from her hometown of Ashburn, Va., or the James Madison campus in Harrisonburg, but that's never stopped Herndon from pursuing her soccer dreams before.
She spent a year in Portland, Ore., as a practice player for the Thorns of the NWSL after concluding her collegiate career. She spent a year in the Czech Republic playing for SK Slavia Prague in that nation's top league. She later played for teams in Switzerland and Iceland.
Herndon returned to James Madison from time to time, between her own seasons, to practice with her former team, more player than coach. That changed when she returned from Iceland last fall and joined the Dukes for the 2021 spring season, this time more coach than player.
"I was kind of on the road to retiring from playing but I wasn't 100 percent sure yet. Once I started coaching, I realized this is what I want to do," she said. "Really seeing it for the first time, I started to feel like I was in the right place."
Herndon was raised in Ashburn, 30 miles northwest of Washington, D.C., in a household that left little doubt to what her future would hold.
"Soccer was just the thing my whole family did. My dad was a coach. My brother played and my mom played in adult leagues. It was just a big family thing we did together," she said. "Our family vacations were to soccer tournaments."
The result: she scored 101 goals at Stone Bridge High and caught the eye of then JMU coach David Lombardo, who would take the Dukes to a dozen NCAA tournaments during his distinguished career at the school.
Herndon was voted the Colonial Athletic Association Rookie of the Year in 2013, first-team All-CAA as a sophomore, junior and senior, the CAA Player of the Year as a senior. She finished her career with 37 goals and 27 assists. Nineteen of her career goals, remarkably, were game-winners.
This is the makeup of the coach who will now have a hand in Montana's offense and overall culture:
As a junior at the 2015 CAA tournament, Herndon scored the goal that gave the Dukes a 1-0 overtime win over Northeastern. In the semifinals, she scored in double overtime as James Madison got by top-seed Hofstra 1-0.
In the championship match against William and Mary, James Madison trailed 2-0 at the half. Things looked bleak. Until Herndon took over.
She scored 98 seconds into the second half, then again in the 75th minute to tie it 2-2. Her teammates used that momentum to finish off the comeback, scoring at 84:44 to win 3-2 and make the NCAA tournament. Herndon was voted tournament MVP.
After a junior season that saw her finish with 14 goals and six assists, Herndon was invited to the U-23 Women's National Team training camp. She made the team and, playing alongside the now famous Rose Lavelle, represented the U.S. at the Tournament of Nations in England. So she's done some things.
"She is extremely confident in herself and her abilities, and you have to be to play at the levels she's played at," said Citowicki. "She has this quiet confidence to her that doesn't come across as arrogance or cockiness.
"It's just, I know what I'm doing. I've done it before. If you want me to show you what it's supposed to look like, let's go."
What else Citowicki likes about having Herndon in his program: She's a player from a mid-major school who didn't let that get in the way of pursuing things that are considered the exclusive domain of those in the Power 5. She isn't just a coach of current and future Grizzlies. She's a role model of what can be.
Herndon graduated in three and a half years, then moved to Portland. Then to the Czech Republic. Then to Switzerland. Then to Iceland, just to pursue her passion for playing. Then that switched from one side of the game to the other, from playing the sport to coaching it.
She knew her coaching resume was a bit thin last spring when she started applying for her first full-time assistant job. Then she saw the email from Citowicki, who valued just as much the non-coaching things in Herndon's past.
"I was kind of questioning myself, like do I have enough experience? As soon as I saw the email come through with the qualifications Montana wanted in an assistant, I realized I could use the experience I do have and bring it into this role," Herndon said.
"I knew after talking to Chris and J. for the first time that this was going to be the place for me. I wanted to be here right away."