Former Colombian internatio​nal Andres Estrada now coaching Eastern New York ODP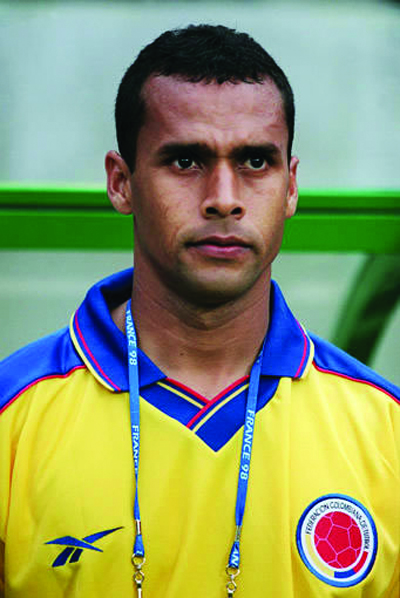 By Randy Vogt, Director of Public Relations, Eastern New York Youth Soccer Association
The Eastern New York Youth Soccer Association is very proud of both our Olympic Development Program and ODP coach Andres Estrada, who was on the Colombian team that competed in the 1998 World Cup in France.
"ODP takes pride in recruiting coaches of the highest caliber," commented ODP South Chairperson Burt Wilkes. "We have several college coaches but Andres gives us another dimension."
Born in Medellin, the silky midfielder represented his native country in both the 1998 World Cup in France and the 1987 Boys-Under-20 World Cup in Chile. In Colombia, he played for Deportivo Cali from 1987 to 1997 (becoming national champions in 1996), for Club Atletico Nacional from 1998 to 2001 (becoming a champion again in 1999) and for Atletico Bucaramanga in 2001 before coming to the United States to play for the Long Island Rough Riders from 2004 to 2006 as his playing career was winding down.
"I came to the United States because there was more opportunity here," Andres stated. The Bay Shore resident is currently the coach of the 2001 Boys South ODP team and has received his National C Coaching License.
"Andres is a very dedicated and reliable coach plus a great person. We in Eastern New York are very fortunate that he helps develop our young players," said ODP Technical Director Jose Luis Rebay.
Andres came to the U.S. to play for the Rough Riders the same time as his Colombia teammate, Wilmer Cabrera. Wilmer also went into coaching when he hung up his cleats and coached Eastern New York ODP, the Huntington Boys Club of the Long Island Junior Soccer League B/W Gottschee of the Cosmopolitan Junior Soccer League and then the United States Boys-Under-17 National Youth Team. He is now the head coach of Chivas USA in Major League Soccer.